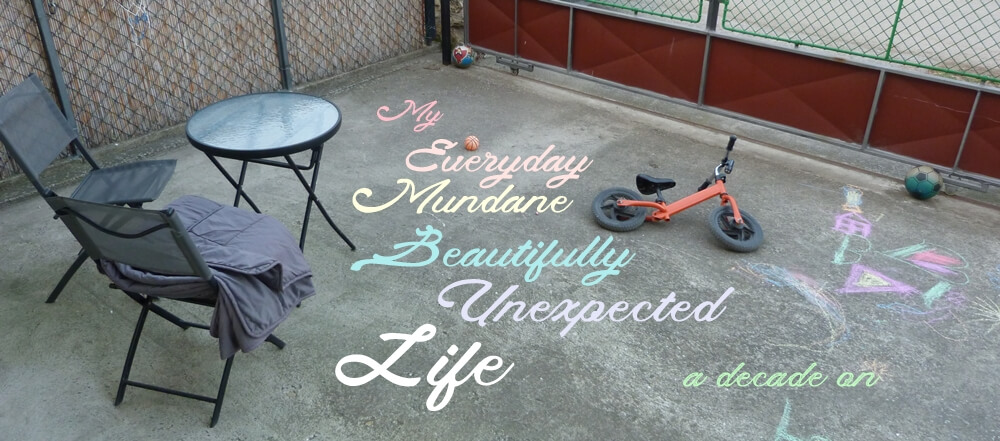 It's mid February and I'm cleaning garden furniture as my son draws a rainbow waterfall on the concrete. Today is unseasonably balmy. Today is also 10 years since I stepped onto Serbian soil for the first time, landed to a much cooler February where the world was monochrome with snow. Life today is nothing like I expected, far from what I envisioned as I stepped off that BA plane. I had firmly nailed my colours to the mast when it came to what I felt called to be and do – and mission was an intentional hiccup in the plan, never a long term life choice.
Over the last decade God has redefined "my colours", reshaped my expected dreams, and teased out the cultural expectation lies. He has lead me through corporate un-uttered answers to prayer and heart-wrenching personal loss. He's allowed me to watch a city find it's own feet, shake off the memories of how the world knew it and walk into a new definition. It is of no surprise that this year, which marks the 20th anniversary of the Nato bombing of the city, is the year the city holds the title of "European Youth Capital 2019". 
I try and grasp this past decade's worth but it slips from me. The achievement laden 'mores' turns to 'less' as I try to articulate them in the old grey matter. I'm less sure of how I define myself, less sure of what I know or even believe, I'm less sure of my 'home-land' and how culture and heritage intertwine. I'm less loud, less 'on the ground', see myself as less extraordinary, less free, less isolated, less naive perhaps. I may be more qualified to talk about this land but I'm less eager to lay any judgement. I'm 100% certain I'm less than equipped to do so much of what I expected mission would be like. 
All those classical missionary stereotypes feel as unreal as the Easter bunny in my everyday life. I see them in others. Mission work marked by bums in seats, believers and baptisms. The foreigner worship, the crafted poverty images or the sometimes more sinister drive to instill 'correct' (read my) theological understanding – because scripture needs a rich western lens?  Then you have the mindset of 'voluntourism' (volunteer tourism) and those 'called not qualified', the 'white savoir complex', the 'unintentional (but it still is) racism' – good intentions that give more burden than aid. I'm not immune, especially to that last sentence. In truth, I'd rather be less, it somehow fits my faltering theology more. None really fit my scene as I look out today.
I'm not the quintessential proselytizing spokeswoman, I'm not sure I ever was or ever really wanted to be. Perhaps this foreign calling is heavily tinted by who I fell in love with, arguably as much as how God equipped me to serve – it makes my service nothing less valid and I'm not afraid to admit the possibility. Just maybe, when I stepped back from face to face work and reached out to equip the wider church online it was a fulfilling of God's plan, a plan I could not have sustained elsewhere. What is sure in my heart is that this is where God has placed me right now. It's the place my son took his first steps, the place he'll know as home, the place where I have family, friends, community and work to fill my hours. It's a lifestyle, on the most secular level, that I wouldn't willingly exchange, however irreverent that may seem. 
Here's to another decade stumbling through my everyday, mundane, beautifully unexpected life.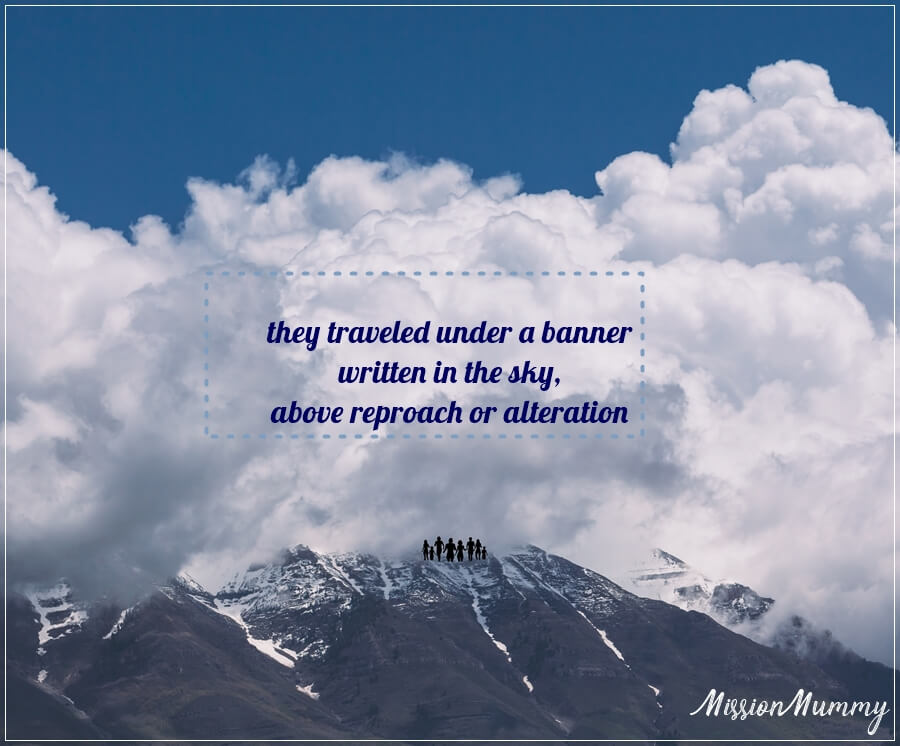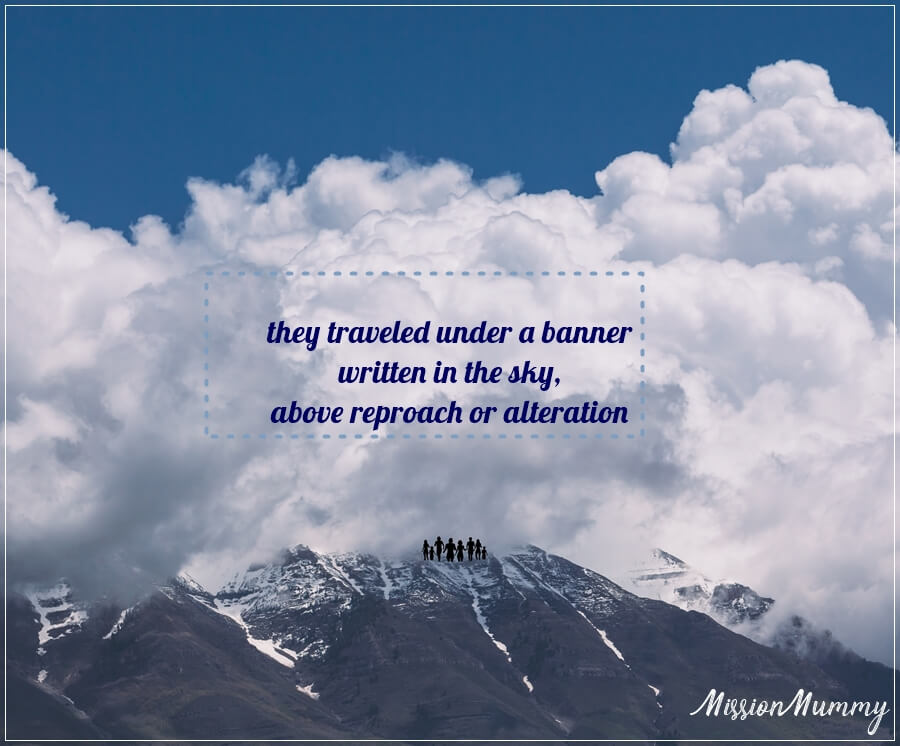 "And the cloud of the Lord was over them by day, whenever they set out from the camp"



(numbers 10:34)
"Under a cloud" first conjures images of being in poor standing for me, having wandered from outspokenness to offense, in need of seek forgiveness. It's isolating under there, cut off from those around you with a barrier you can no more reach than remove. 'Under the cloud of protection' is quite the opposite, a place of uplifting security and safety, segregated from the glorious sunlight, but protected from the harsh scalding of it's power.
As I've wandered in Numbers 10 this month I've been drawn back and back to this dichotomy. These people are not simply the chosen of God, but the set apart nation, and, as their pale skin and travelling garb would have shown, they did not belong to the land into which they would pass. They traveled under the cloud of their ancestors mistakes, the disbelief that had given them a 40 year journey in the wilderness. I wonder if they even remembered the way that brooks can babble or the roar of that vast Nile rushing. Yet they traveled under a banner written in the sky, above reproach or alteration, a banner of purpose and protection, a divine decree announcing their arrival.
This was a wiser nation perhaps, a nation that had received it's guidelines, that knew it's limits, that understood more about what it honored and represented than those that had built the golden bull. There is a purpose and a energy in the air as the people who have watched the generation of doubters dwindle, with tales of great plagues and divided seas, await their turn to be the heroes in the drama. And now they move in the half light forward.
It's a picture of faith that resonated much more with me than the glory of the Jericho or the drama of the red sea. A swathe of faces under a vast cloud, their weapons and trumpets muted in the gloom. This slow wander forward, with cattle and crying babe, the stumbling elder and over zealous teen, the carts of tent cloth, the paraphernalia of a nation. It's an inclusive and yet dynamic image of God's whole family.
This shrouded concourse is the representation of the unfailing faithfulness of God and his people. These who wander with neither sun nor stars to guide their way. These who trust what they can neither hold nor define. These who journey onward together with all they know. These whose hearts beats with long whispered promises. These people of the one true God. What a template for moving forward.
Orignial Photo by Benjamin Child on Unsplash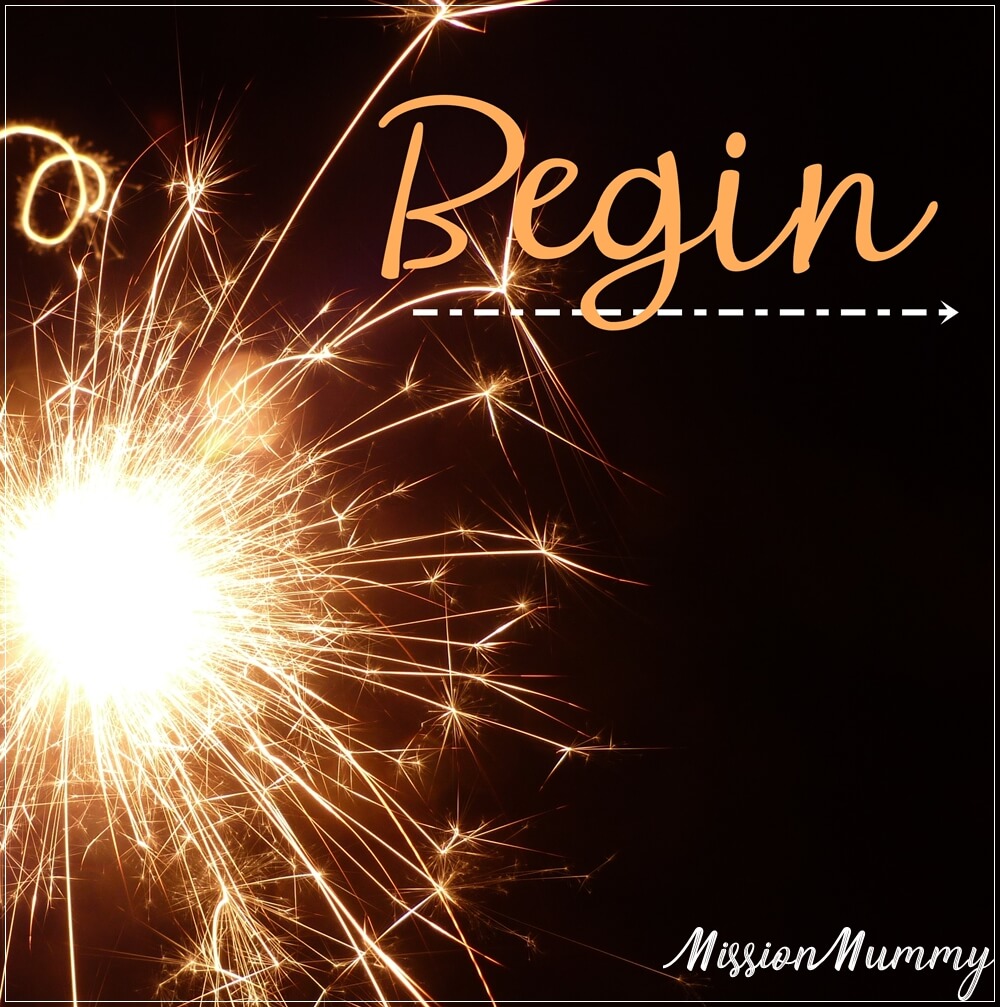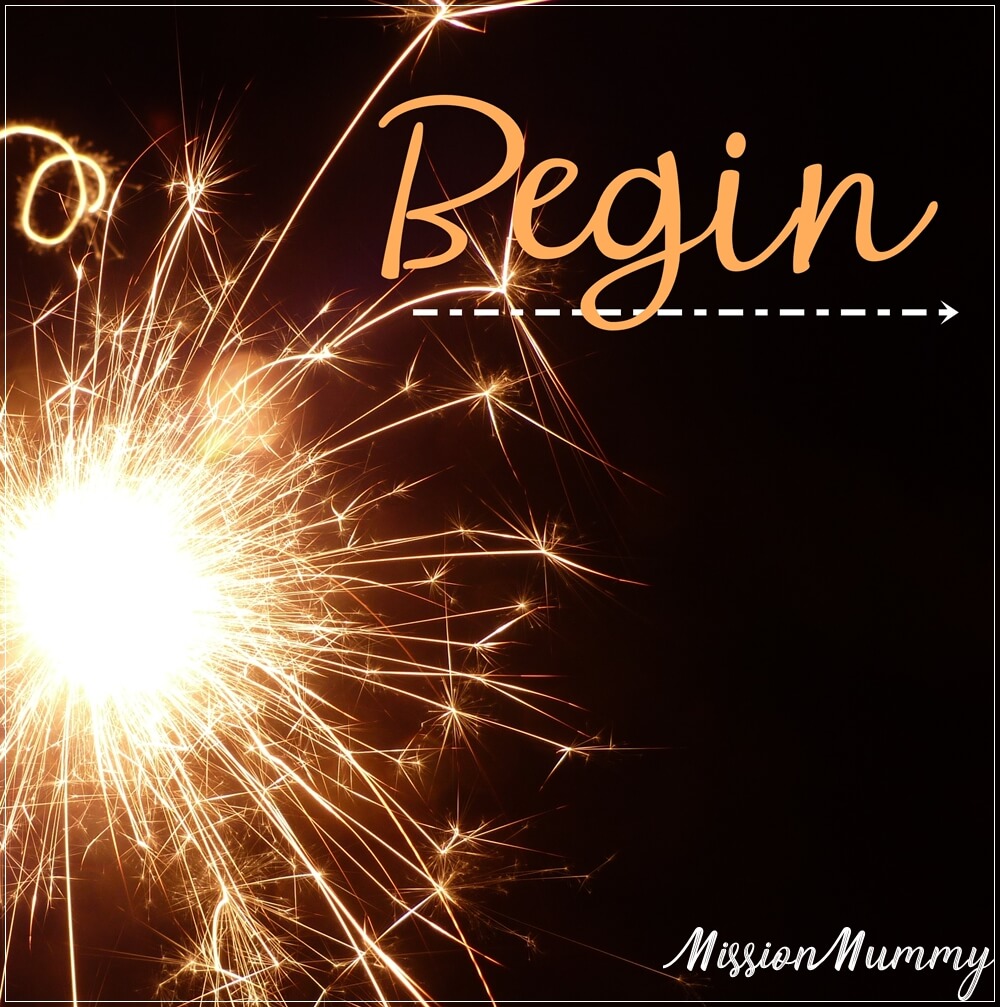 For the last few years I've joined in with the idea of choosing a word for the year. It's been an interesting that often the meaning the word starts out with isn't at all what it means to me by the time summer and autumn have given way to winters frosts once more.

In 2016 I chose the word appreciate, it proved to be a huge discipline to keep. Invest was the word for 2017 and saw me laying roots down and painfully letting go of old supports. 2018 was all about 'the call' and now, with hindsight, there's emerged a clarity on who I am, who I wish to be, and how I can serve within that role. Importantly its been a year of releasing the bits that aren't actually part of my call even though I used to think they were.
2019 will be the year to 'begin'
I love the word begin because it's two meanings are so polar opposite: I can't begin to show God's love for his world and yet in some ways that's all I can do, begin, for I'll never hope to complete anything that will do it justice.
For me begin is also challenge to stop the procrastination, to put aside playing with possible projects and commit to see them through, it's going to be a year of hard work and I'm chomping at the bit to get started.
To start the year I'm going to dwell in Numbers chapter 10. It's a passage of action. It talks about how the Israelite moved, how God accompanied and directed their journey. It describes the conversation with Moses father in law and the promise he was given that accompanying the Israelite people would give him future security.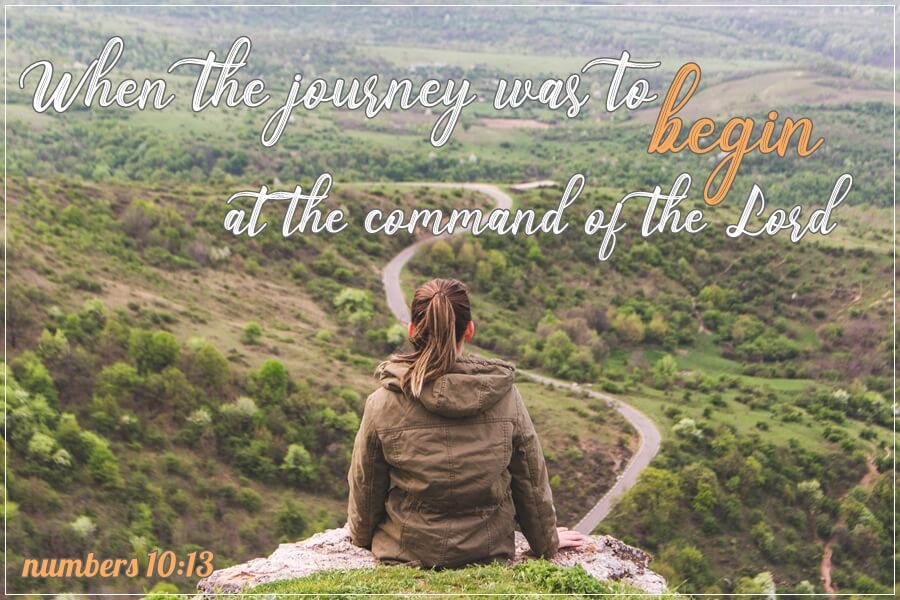 Do you have a word for the year?