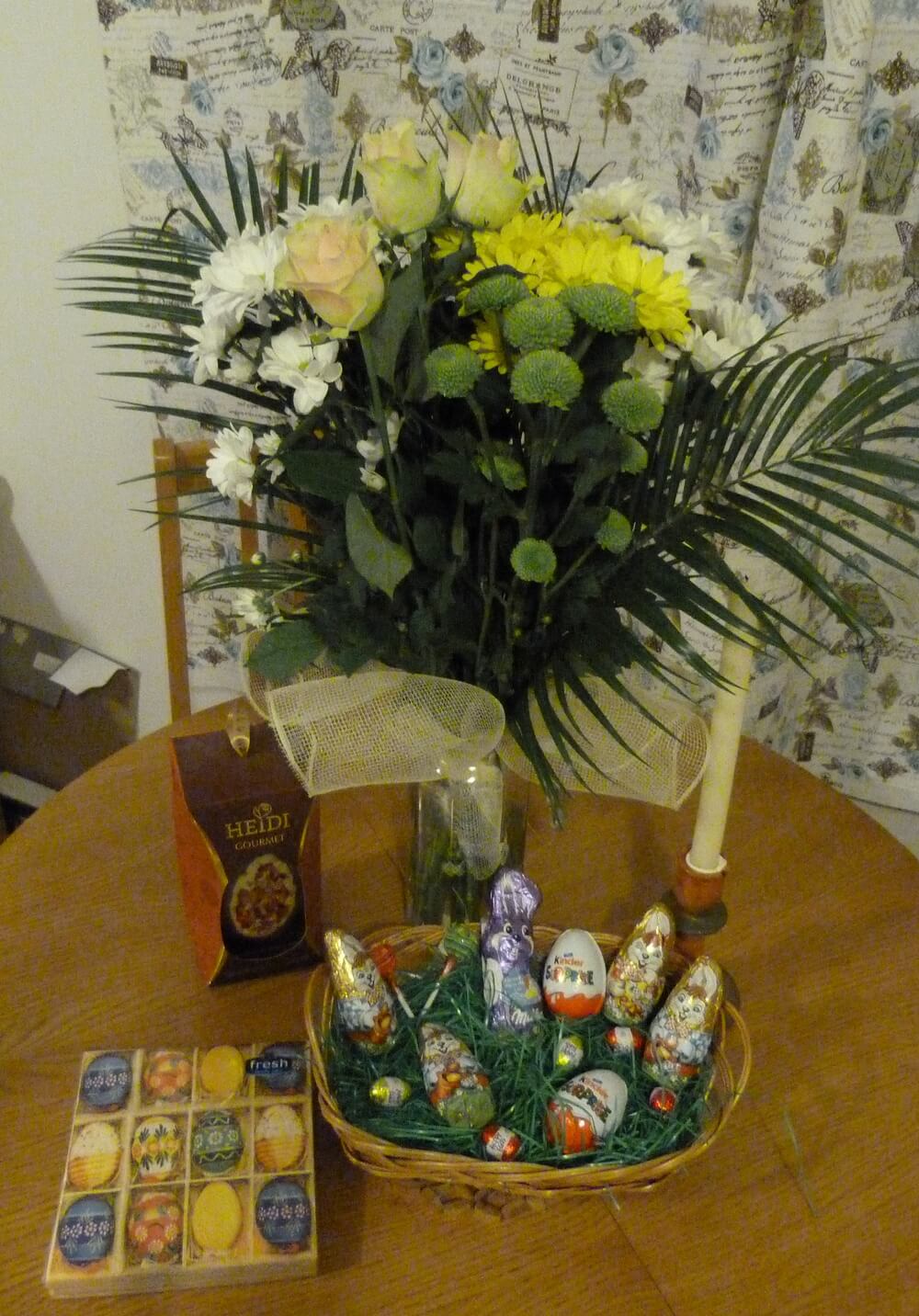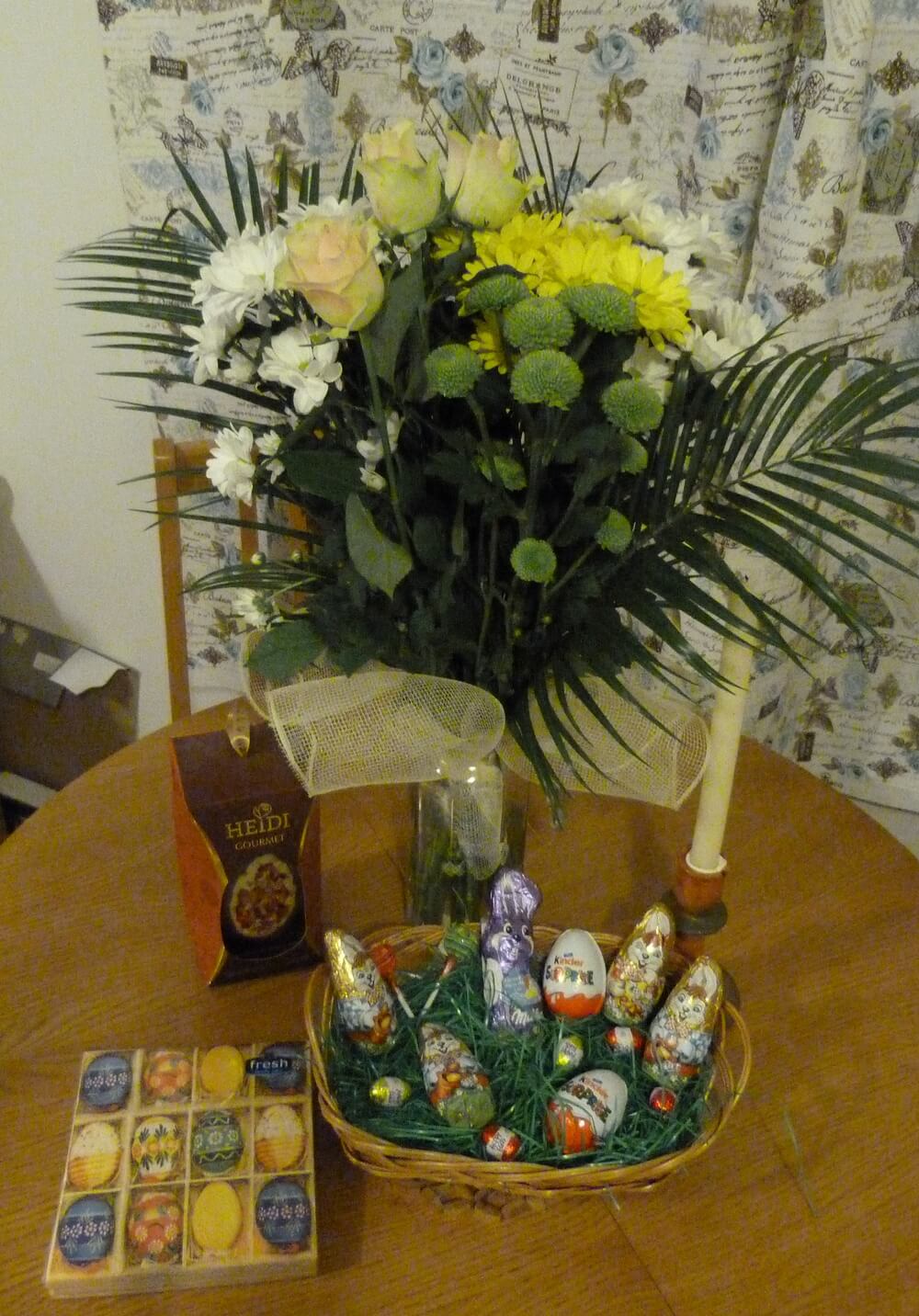 Every Easter, bar one, for the last 17 years of my life I've been able to walk into Sunnyside church and proclaim Christs resurrection surrounded by faces who have journeyed alongside me. It changed this year. It was the first Easter we didn't travel and I'd be lying if I said the prospect didn't feel like heartbreak back in December when we bid England goodbye. Even back then my heart already longed for the red chairs of Sunnyside and the mice in blankets breakfast.
This year more than ever I knew that I'd need to create a sense of Easter. I needed to find a way of building the season, intentionally, purposefully and concretely both for my head and my heart. Traditions, however weak, ground us, anchor our seasons and when they evaporate into plane trails we get a chance to evaluate them, reject, assume or develop them.
To make life a touch easier orthodox Easter was on the same day so at least it wouldn't be a random Sunday when everything went on as usual. It promised a day of family and cracking hard boiled eggs while presents were uncovered the Easter bunny had left behind. Beyond that my canvass was scratched with biblical trails and liturgical clues. I love the spin of the church year so I decided that my Easter preparations must start with lent.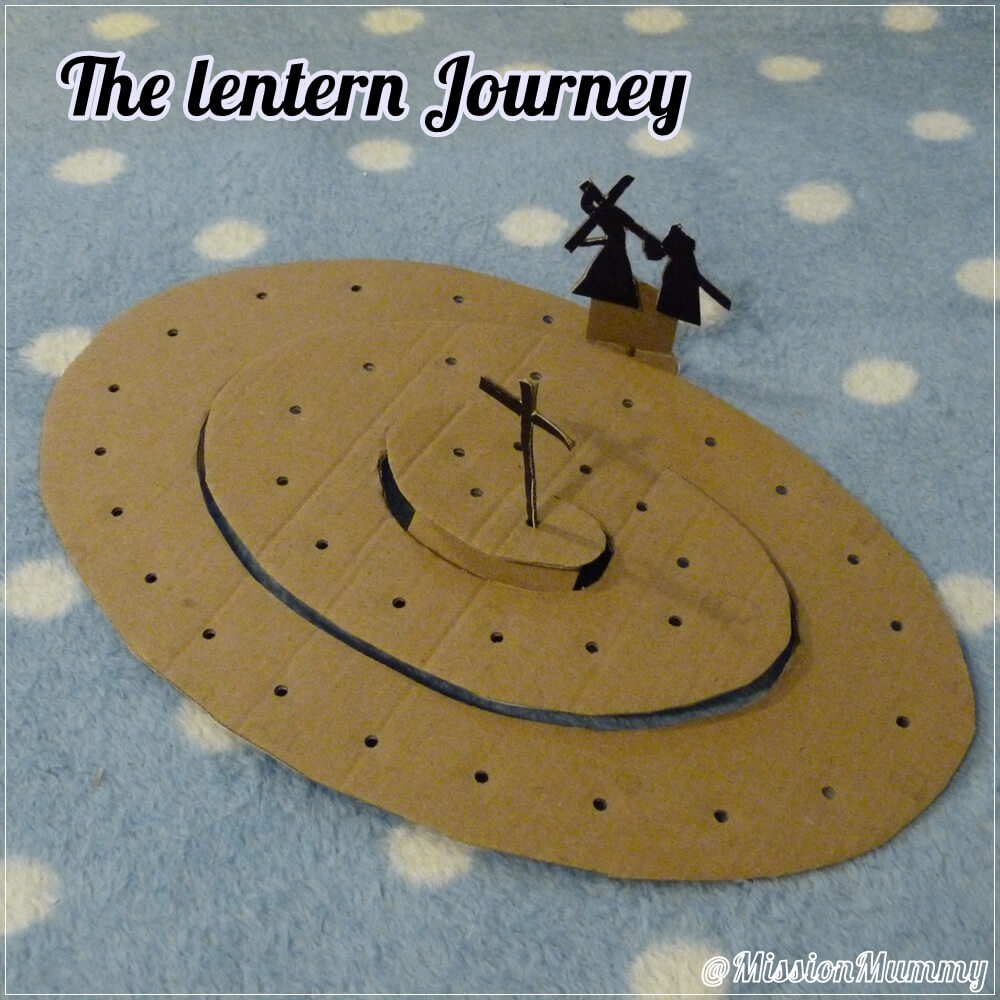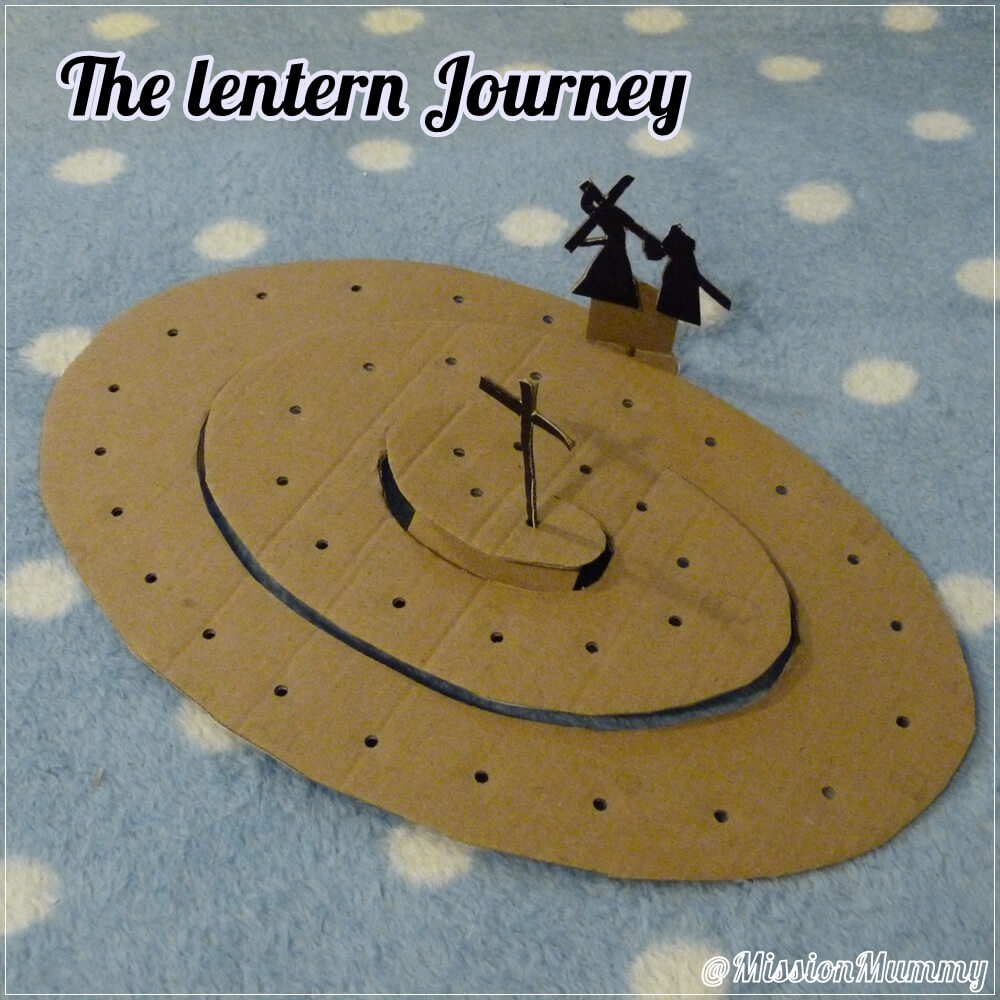 It's really easy to skip lent. To arrive on Palm Sunday with all the joy and try and cram all the deep and often dark stuff into that tiny week which ends in the greatest darkness being broken by the purest light… but those wiser than me thought perhaps it needed a bit more time to approach the cross and tomb, I'm inclined to agree. I scratched together a lent walk from half a pizza box and hole punch. I like tangible things, they focus me and help me see a journey to the end. It's heavily based on the wooden cradle to cross spiral wreaths. Every day I moved that little figure and imagined that cross, those dusty streets, that long walk. By the time Easter Saturday came it felt like I'd almost always carried it, always been so close to the one who shared my load.
As holy week approached my mind started to travel back then though Easter traditions I'd known – Simnel cake, Easter bonnets, Egg hunts, yellow and white decorations, little lambs, chicks and bunnies, eggs and more eggs, blown eggs, painted eggs, hard boiled eggs rolled down hills, chocolate, oh the chocolate, Passover meals and hot cross buns, dawn services and Easter gardens, fresh cut flowers in baskets and bouquet, holy week services and the long pause of Easter Saturday. I picked them up and examined them in my mind. What would prepare me spiritually and physically for this season?


A Holy week journey is something I've done a few years now. I use the JWL resource and always seem to receive a lot from following and adapting it's childlike biblical simplicity. I was eager to keep the spiritual side rather than overindulge in chocolate eggs or toilet roll bunnies, both of which we managed to do anyway. Monday starts with a simple felt coin purse into which we count coins then fling them on the ground. It is such a low key and simple way to start and yet somehow my heart jumped at items I could grip in my hands. I looked on the weeks familiar symbols and started to see how they could become my stepping stones to lead me on. Tuesday we made oil lamps out of play dough, pushing the candles deep and watching them flicker before blowing out foolish maids candles, they were not prepared, but suddenly I felt I was beginning to be. Even when Wednesday fell by the wayside my footing did not falter.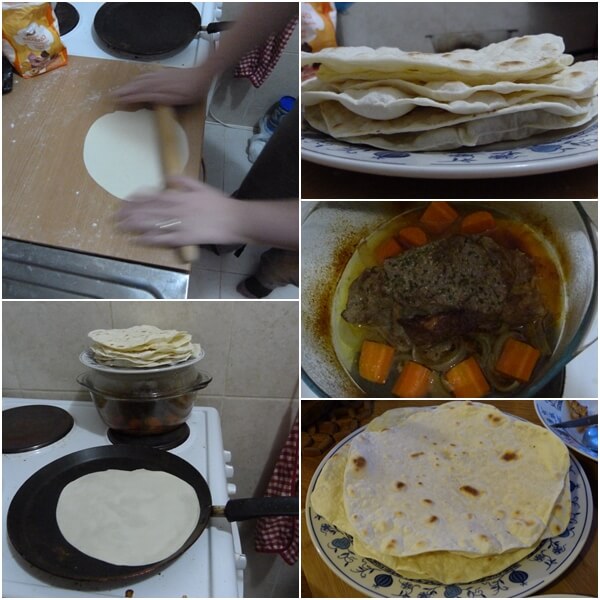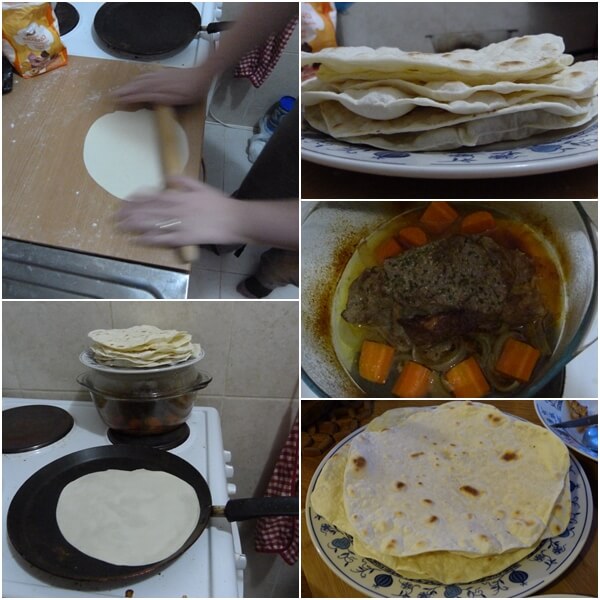 I'd struggled with Thursday, the original focus was Eucharistic but how could I do something like that with a toddler? Then Passover dawned in my head, the original meal. For the first time, in a long time, I roasted meat and tried to make unleavened bread. It was lovely and so poignant to tear that flat bread and wrap it round the meat, and quite too tasty for my expanding waistline! Friday I upper my game and went big with homemade sweet hot cross buns. I'm storing the recipes, treasuring the photos. We added in cardboard eggs dabbed in paint, Easter nests and coloured parchment paper cut into delicate chicks and bunnies and lambs.
Saturday my Lent journey sat complete, nothing more than an empty cross in the centre. A huge bunch of beautiful fresh flowers sat centre on the table and as Adam fell asleep I strung up the words 'He is risen' and laid the table with a candle and basket of Easter treats – a few chocolate eggs and bunnies. I'd found myself a chocolate egg too, well something don't need to change.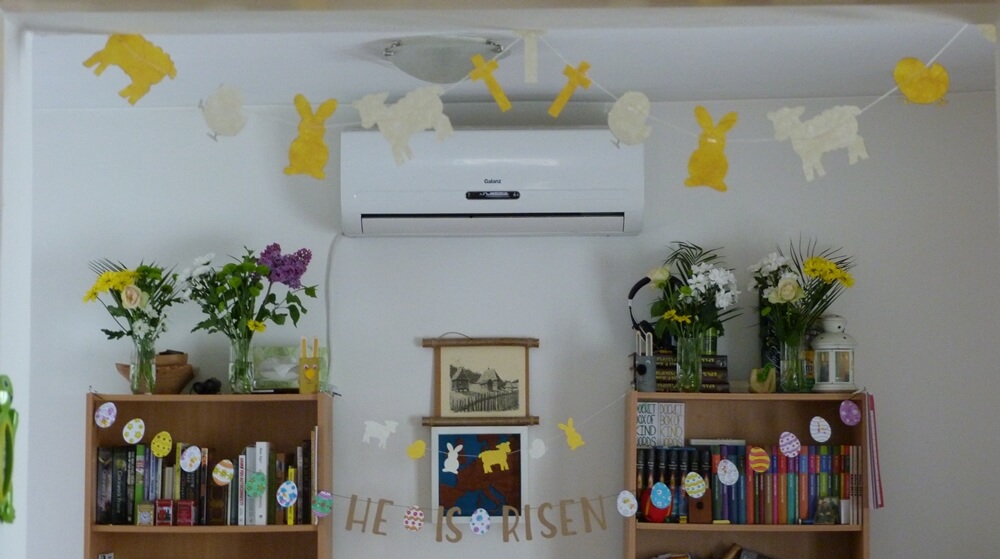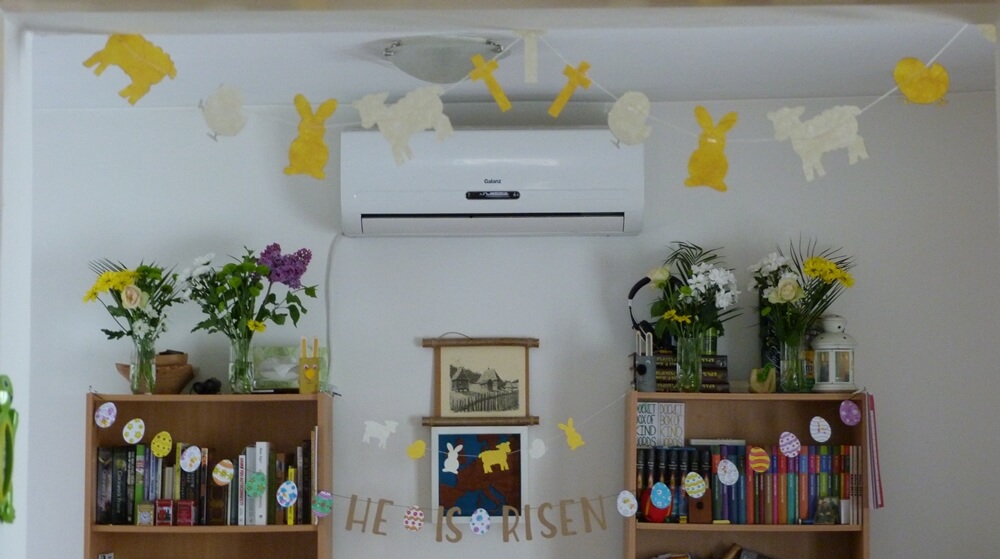 I stood in Vera's kitchen on Easter afternoon after we'd played the game of cracking eggs and eaten our feast. She told me how it was the first day of Easter for her and I realised that for me Easter day is the grand finale, it's the fireworks at the end of the long and often gruelling show, a finale this year I'd dreaded but believe I may come to treasure.
Mary treasured up all these things and pondered them in her heart.
Luke 2:19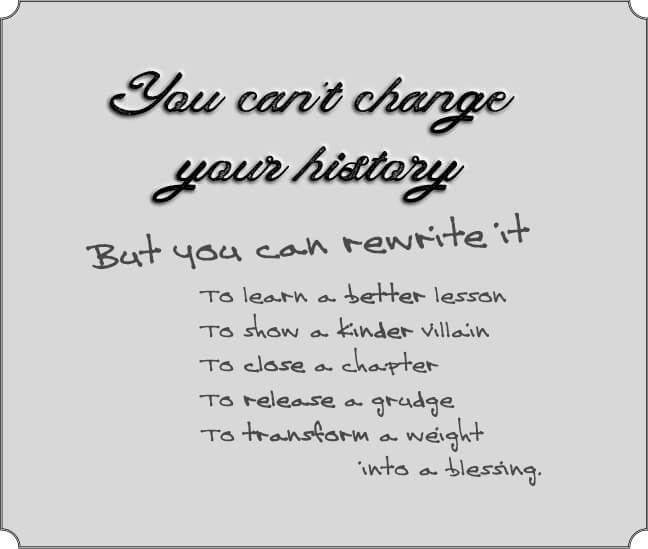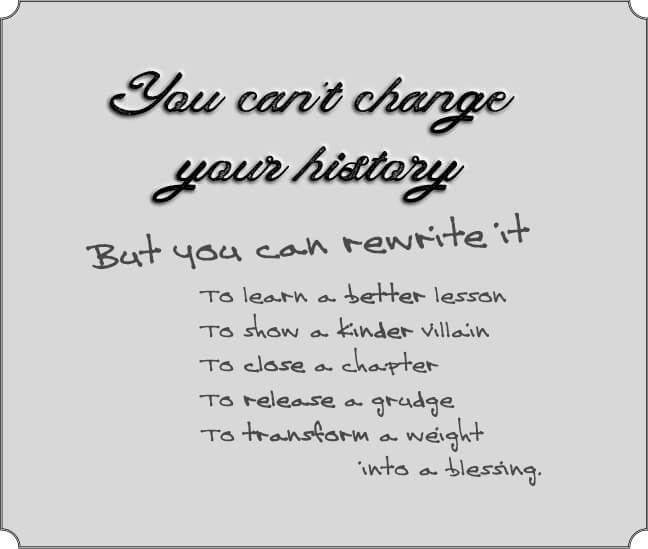 February seems to be redefining my word of the year – Invest.
When I thought about 'Investing' at the beginning of the year it was much more about getting my house in order, about being in the moment and cutting back on the dross that filled my time so I could refine my efforts into less pursuits. But on this journey I've found that the thing in greatest need of investment is me. I need to invest in the building bricks of who I am and what I believe and who influences my choices, what I give and what I take in.
The daily discipline of listening to either pray-as-you-go or watching a sermon has been inconvenient and yet hugely rewarding. Rather than push ahead it's really drawn me to look in every other direction first. To look outwards, outwards at the people I've neglected to be a great friend to, outwards at the people waiting to be befriended. Outwards at the church I could be a part of and how that part may fit or fail. This has translated not just to my prayer time but in time to exercise, meals to plan and people I connect with.
But mostly this looking has lead me to reconsider how I look back, both at the history of the faith and my own years. Scripture suddenly seems more gritty than it has for some time, it's events being told and retold through a prism of words. The idea that my own history is just a draft version, and the final piece can still be tweaked is a notion that's rather empowering. If history is indeed 'written by the victors' then as private and personal authors we can rewrite, not the events but the voice and emphasis with which they are told. As I approach a decade since I was the youth-worker that so defined me, I'm redefining my identity and letting it be shaped, both physical and spiritual. Those failures of the past become lessons upon which to glean wisdom, those adversaries can be seen as misunderstood and misconstrued and painted as fallen opportunities to connect with our brothers, those working out of faith can be detours from the pathway or daring shortcuts through reliance on God's provision. Our names can be refined from the childish self descriptors or the practical labels into the heart-worn and refined titles of our character.
And this changes what we expect of ourselves. Practically, by allowing motherhood to be a more primary definer tot-school takes president over JWL for a few weeks without the guilt. I worried that the JWL requests and support would dry up, but quite to the contrary both donations and requests are flying in. In particular translation projects for multiple languages and alternative means of doing this seem to be bouncing about. Meanwhile the tot-school packs are getting the chance to bless others around God's wonderful globe.
And prayer stands as the anchor. The thick tread of steel in the fine fabric that weaves through my days.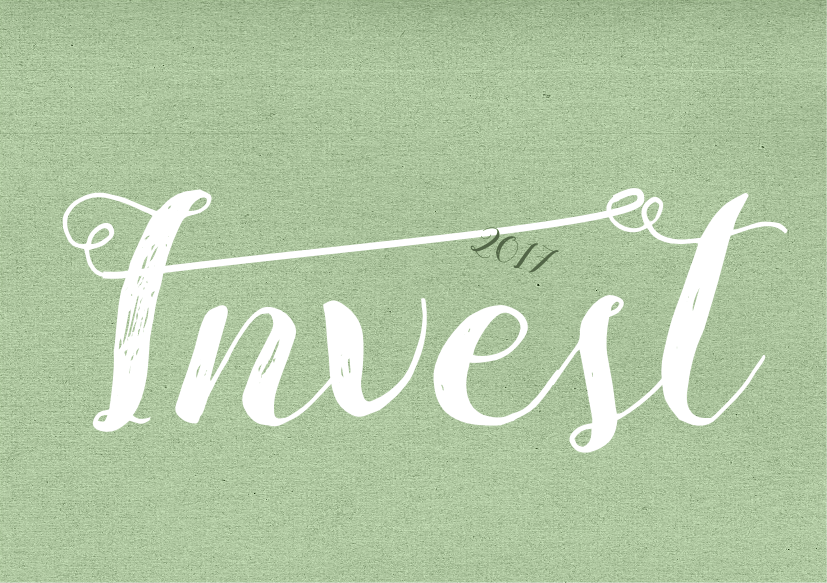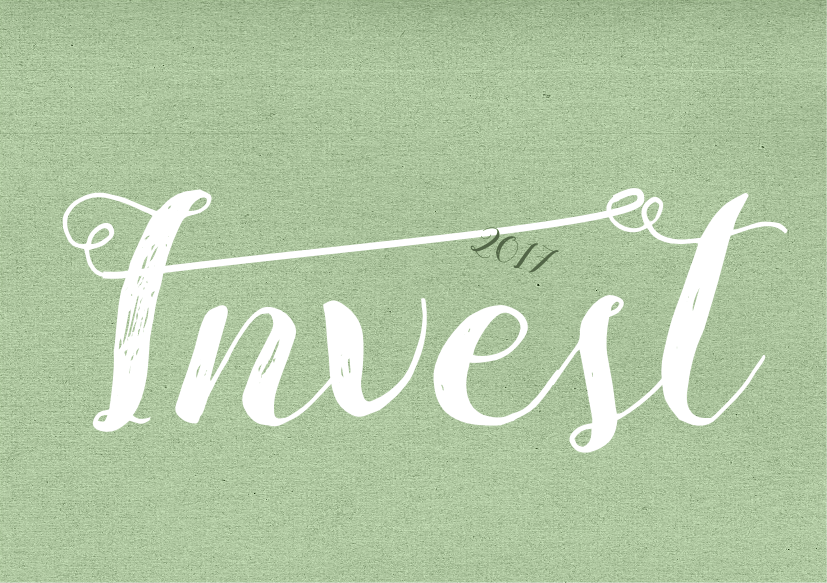 Our security is divine, the Lord will provide for all our needs, we will be like a well watered garden, we will flourish under his steadfast hand, the well of Christs riches will never grow dry.
Isaiah 58:11 and Philippians 4:19 are comfort indeed. Mission isn't really sold as flourishing though, more denial. We should give up, walk away, choose a tougher path. Mission is about facing the unknown sure that God wants you to walk through that door and opening it… is't it. Our banks shouldn't know the security of large black numbers, our dreams never tie us down for too long, our stability be held loosely in open hands. It's true that at times mission is about just that. But sometimes it's not. Sometimes it's about living a lifestyle that's really not all that dissimilar to the one we left, just with a whole lot of substitutes. Sometimes it's about building a long term life in a place you never expected. Sometimes it's about digging in your roots, and growing oaks not daisies.
Speaking of Oaks, have you every watched one grow. There is a great 8 month time lapse of an acorn growing into an oak. It takes months before anything other than a crack appears. Mission is so similar. The initial crack with it's bucket loads of anticipation and potential is often a tough first step but then everything plateaus. Out of sight something could be growing, but we are never sure. Even when we are months and months down the line, years even, it's still such a fragile thing, so easily destroyed. It may have a foothold but it's far from where you'd want to hang a swing.
And one day I'd love a swing. I'd love a house that didn't come with landlord restrictions. I'd love to have all those normal thing like insurance and pensions and keepsakes to pass onto my grandchildren if we were ever blessed such. So this year I'm pulling the break. I'm not going to live as if any day we'll be called away, with our seat-belts loose, flying by the seat of our pants into another year of uncertainty. I've never had the joy of staying long enough to watch the tree grow ever day, I've never seen a full decade in one place. Perhaps I never will, but I'm so sick of always being ready to run. So this year I'm going to invest. I'm going to build by digging foundations, resharpening old tools, putting new ideas aside to develop what's already with us. Perhaps I'll find I've been sitting on buried treasure, perhaps I'll get part way through and everything will change, but it's about time I put my running shoes away and bought some gardening clogs.