This Pack about Moses and the burning bush is perfect for home, church or school use. It's made specifically for the 3-5 year old range and brings in simple educational concepts.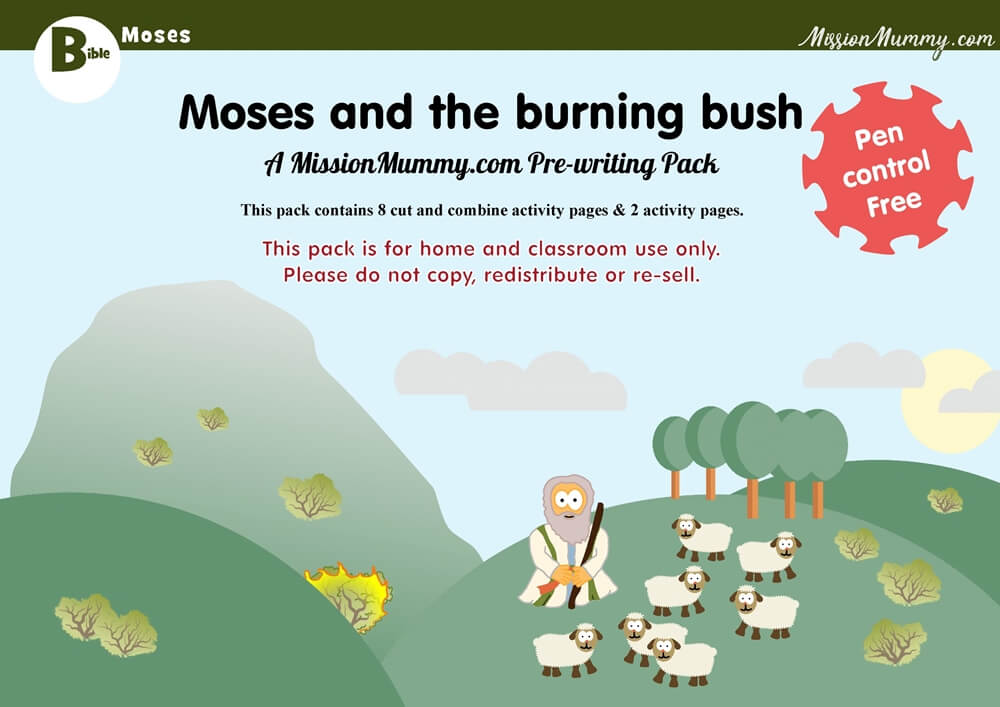 Two years ago I trialed an idea for preschool packs that traveled through the bible stories. This was the pack used for that trial and it got such good feedback I'm resurrecting the project.
The packs cover a wide variety of preschool skills but avoid using pen control activities (ie there are no line tracing or writing pages). They use a softer form of the Jesus Without Language graphics so the characters will be familiar to them if they revisit the stories later.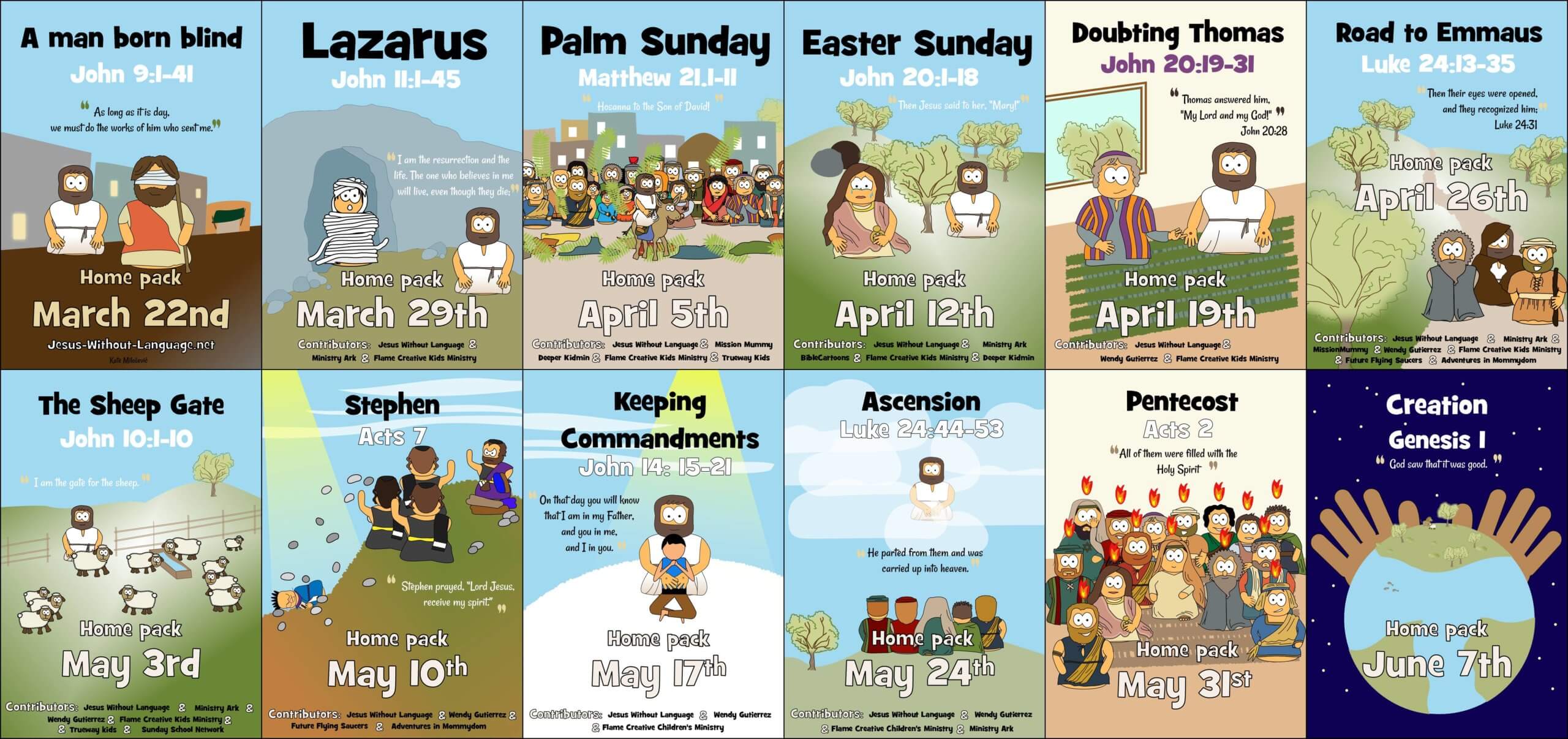 The dominoes fell quickly on the Covid19 change, we all struggled to adapt, some seem to get ahead of the curve and others feel like they are dragging in perpetual catch-up forever. I ended up spending my last 3 months doing one mamoth project.
As the world debated and crunched to a halt around us my instinct was to jump into bridging the kids ministry gap. The sudden loss of family, freedom, ability to socialize, workplace and home comforts was all old news to my psyche. I'd even celebrated Easter isolated from other believers before. I'd learnt how to make a half decent bread loaf and how to substitute foods that my hands couldn't find. It was a familiar story across missionary families, we adapt, we know what it's like to shift cultures in a few hours. It blessed us now, we could step in quickly.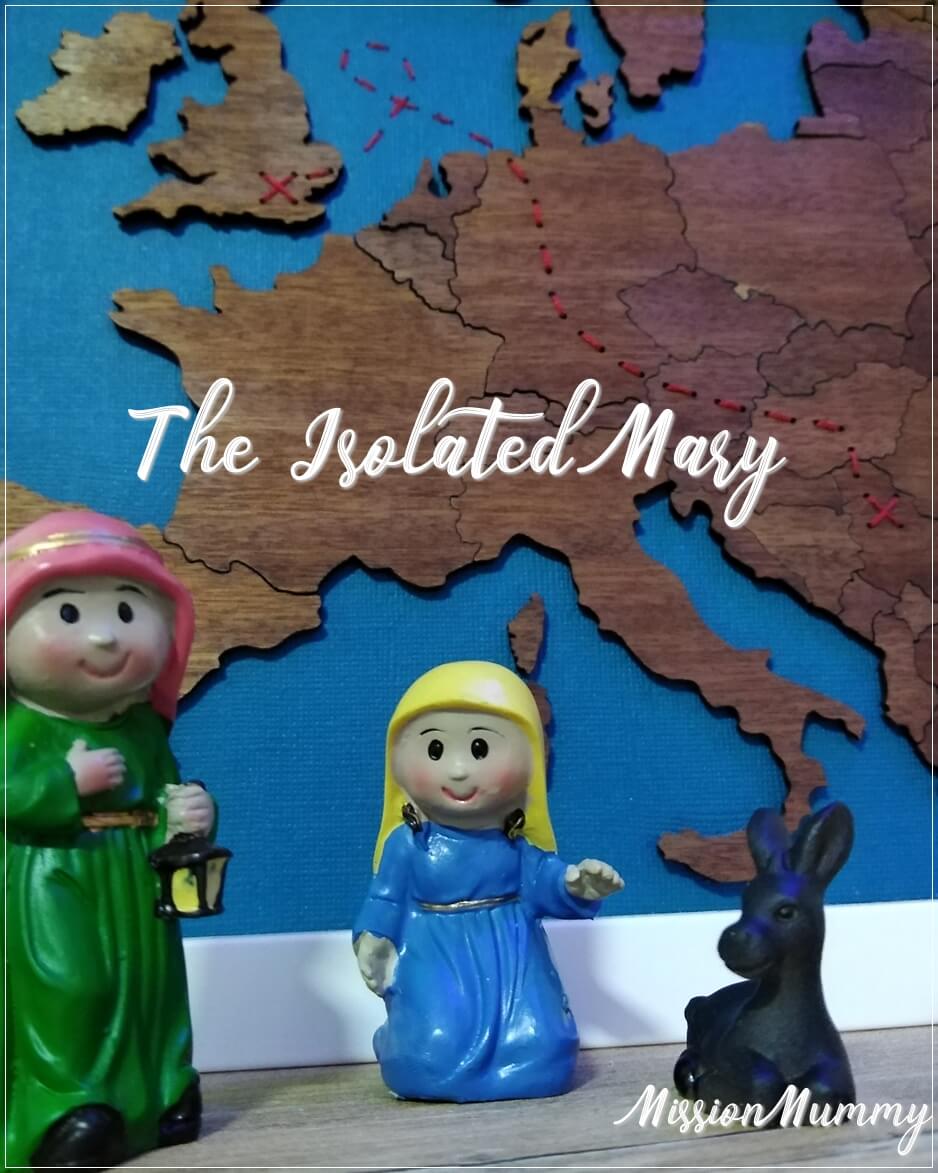 These little figures of Mary and Joseph have been travelling around our house for a few days as they make their way to Bethlehem. As I placed their forms before a map and was hit afresh how isolated Mary became.
I've never really identified well with Mary. A slightly condescending lecturer once told me that I'd really connect to her once I'd experienced motherhood, a strange claim from a man and one that did not bear the predicted fruit. But here, in these twee little figures and their glazed smiles I met Mary.
As her journey framed my own I felt the deep tug of being displaced – a feeling I'm struggling with as I embark on my first Christmas without my parents.