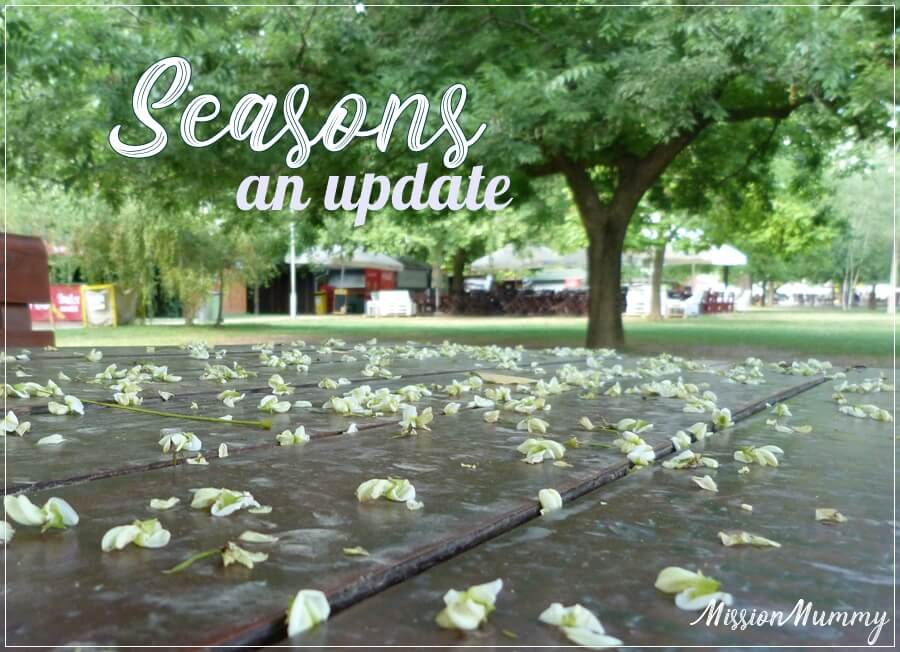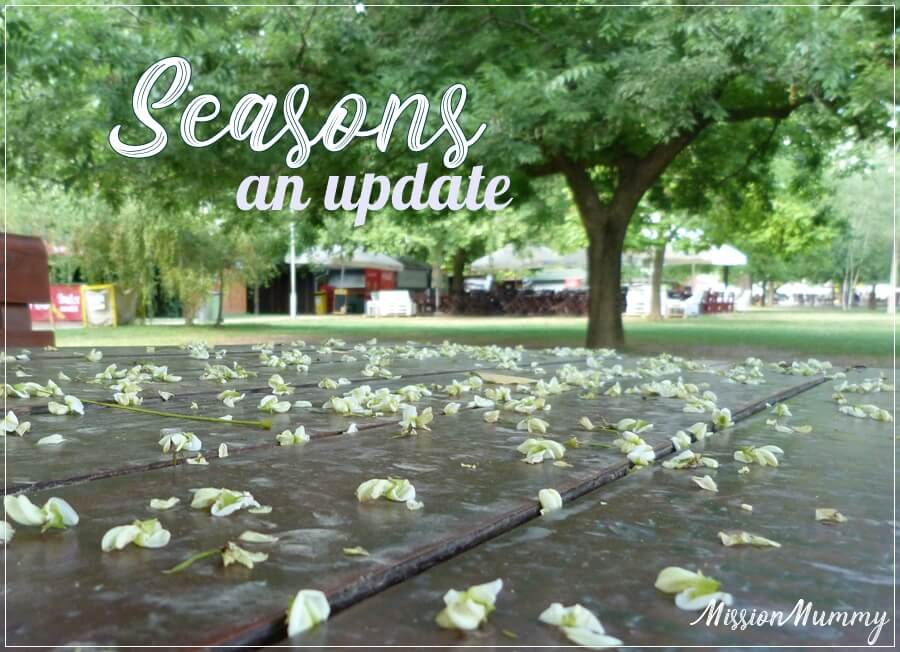 The long hot days of summer are dimming, the evening light lost now before bedtime curfew, the heat of the sun not nearly so bold. Seasons are very much part of how I've seen my life. Seasons named by locations where I've claimed a room, a bed, seats or title. We swim through most seasons, immersing ourselves in the surroundings and often neglecting to think of those on dry land as we concentrate of our strokes. We don't see them as fleeting until they draw to a close. When they get tough we look for signs of seasons change, when they go well we fool ourselves into believing they won't pass. Some seasons we get go of freely, others we try to cling to.
Today marks the official dawn of Autumn. It's my favourite season of the year and I already long for crisp days and warm jumpers. This autumn is also the start of another season for me, the season of childcare. Releasing time to create and give back has been something I've not recognised as such a deep need in me until I saw it eroded by the patter of small feet. In the dawn of this season, with all it's possibilities I'm obviously, joyfully, totally overloading myself.
So for those who read this blog to find out what I'm doing and how I'm 'being a missionary' then here is a quick breakdown of the big projects I'm counting as 'work' as the leaves change this year.
(more…)
This pack looks at Dinosaurs and it's the second of my pre-writing packs suitable for toddlers and preschoolers. While this pack is building fine motor skills it's diverse pages don't include 'pen control' activities.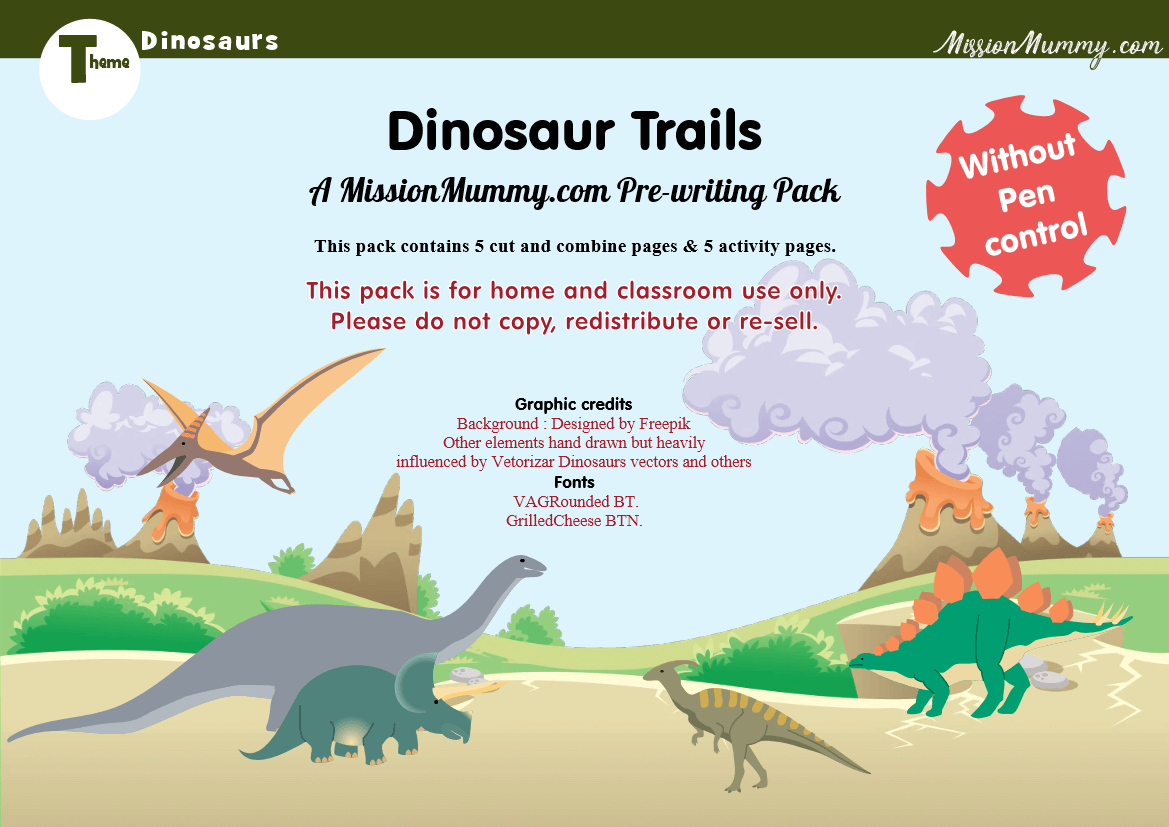 Adam was particularly thrilled to see mummy drawing dinosaurs and very eager to begin. Sadly he was ill at the beginning of the week so the momentum was lost but we very much enjoyed the activities once we got there. Once again our green door became covered in our theme. (more…)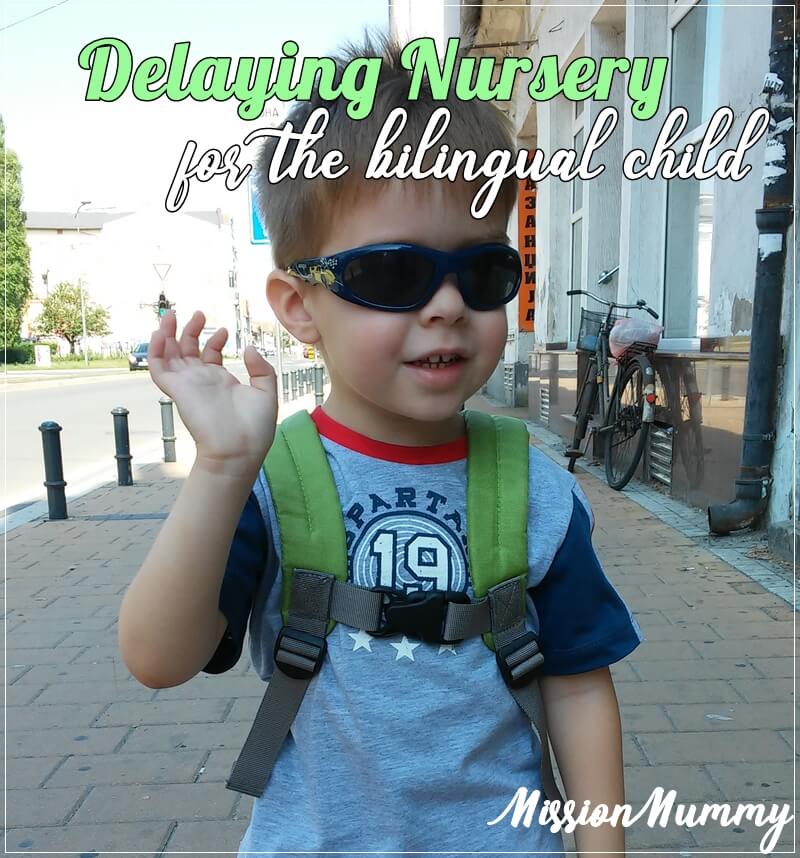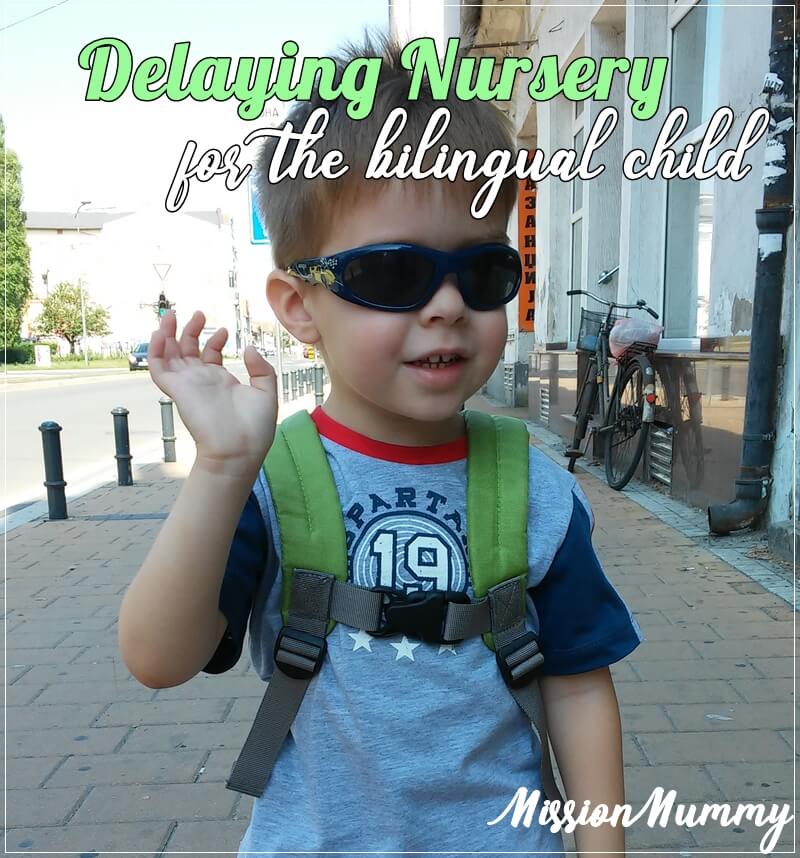 His little backpack was clasped across his chest, and he walked down the road a miniature version of his backpacked father – they were off to nursery.
Adam's first birthday party was dominated by talk of nursery. Nursery here encompasses preschool and lasts until 7. Many of his peers had already secured a spot and various tales of how the system worked, or could be convinced to, continued to flow our way. We watched those who loved it thrive while others took longer and longer breaks as alternative options were called in. Nursery is a hot topic for many parents. There are those parents who have no choice, they must work. Others see early childcare as a necessity for many reasons ranging from socialisation to parental sanity. We have spent much of the last 2 and a half years defending our decision not to join in.
The biggest argument people had was that Adam showed little sign of picking up the local language. Part of this is his cautious personality, but he also spent 99% of his time in environments where he could use English. We wanted English to be his first language. This totally baffled some. Most argued that we should use the 'OPOL' (one parent one language) approach from birth. People were downright rude and laid their judgement thick, often adding second hand knowledge of situations where young kids have thrived. Instead we opted for the 'MLAH' (minority language at home) approach and from all the research and reading I've done it seems to be the one the experts favour. The same experts who readily admit that transition into nursery or school is the approaches biggest weakness.
I may be branded selfish but it's been lovely to share the early years as a family where everyone is fully understood by each other.
Adam's English is great, he's a born storyteller and that solid foundation will benefit him. It's widely known and accepted that the majority of children who start school without much knowledge of the community language, are able to become proficient within a short period. We are pretty confident that Adam will follow this path, he's a bright kid and eager to learn when he feels secure. In most cases, the community language takes over becoming the more fluent one. So much so that the downfalls of the OPOL way is that the minority language can (sometimes) get pushed aside or develop much slower, kids need a huge number of hours in each language for them to develop at the same rate.
As well as the language reasons we were blessed with other factors. (more…)