This Pack about John the Baptist is perfect for home, church or school use. It's made specifically for the 3-5 year old range and brings in simple educational concepts.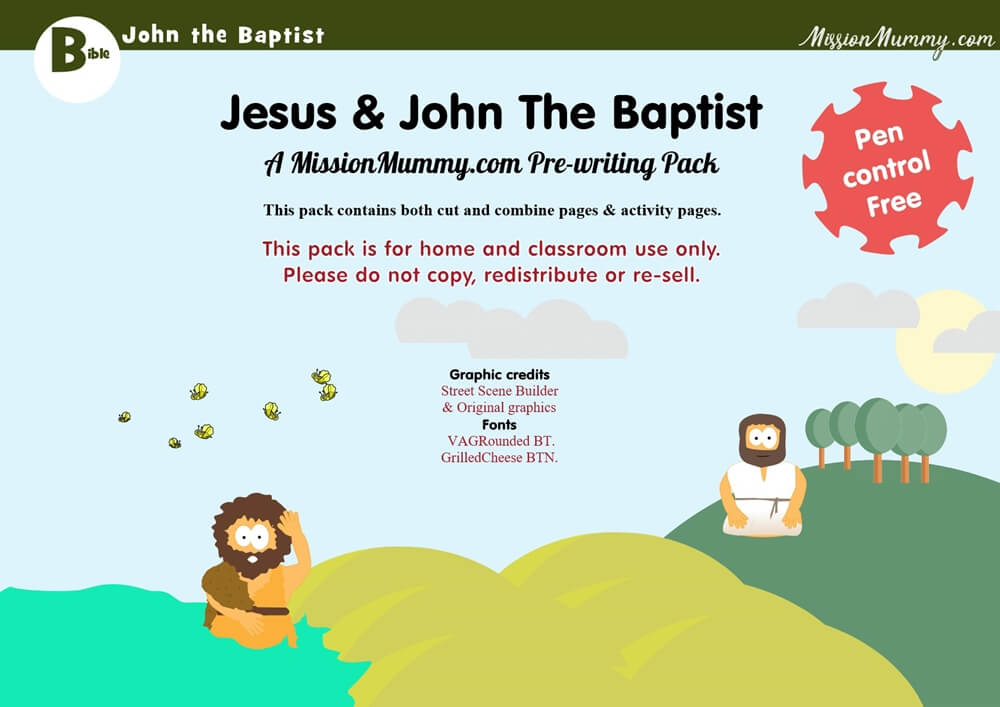 This project is slipping forward slowly, it started with a Moses and the burning bush pack and my second attempt was this John the baptist offering. I'm hoping to alternate between Old and New Testament.
The packs cover a wide variety of preschool skills but avoids using pen control activities (ie there are no line tracing or writing pages). They use a softer form of the Jesus Without Language graphics so the characters will be familiar to them if they revisit the stories later.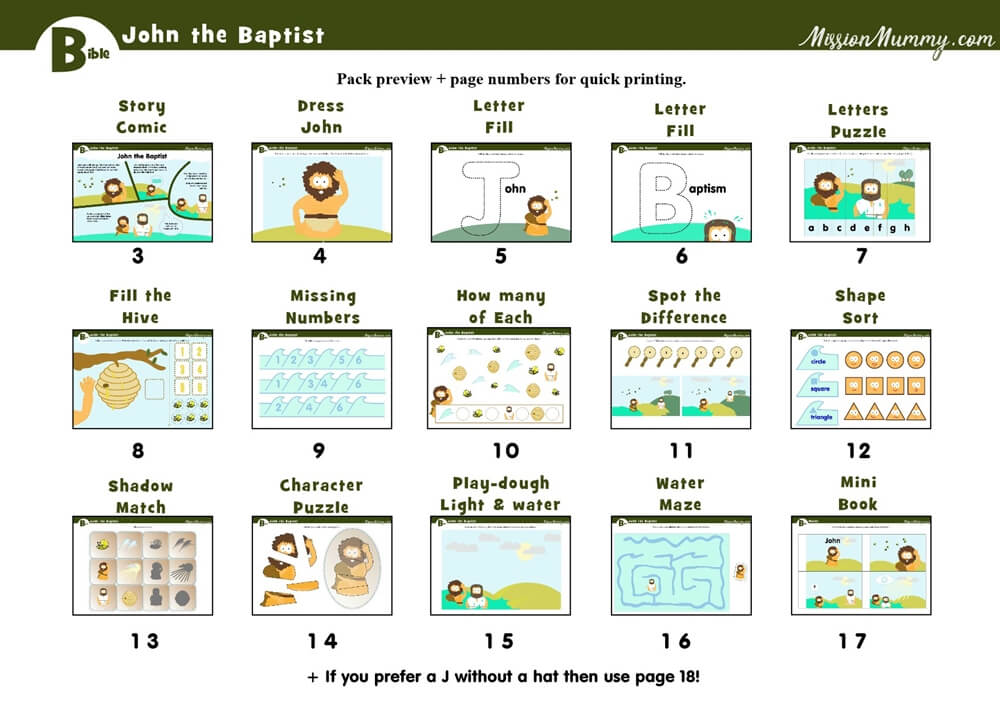 As always this pack comes with a quick print guide that shows you each activity alongside the page number to print.
As a parent these pages save so much time.
The pages are bright and fun to work with.
This pack starts with the comic strip like story. It's a simple refresher or an alternative to your favourite bible storybook in a push. The next three pages are about decorating, in playdough, buttons or other small manipulatives.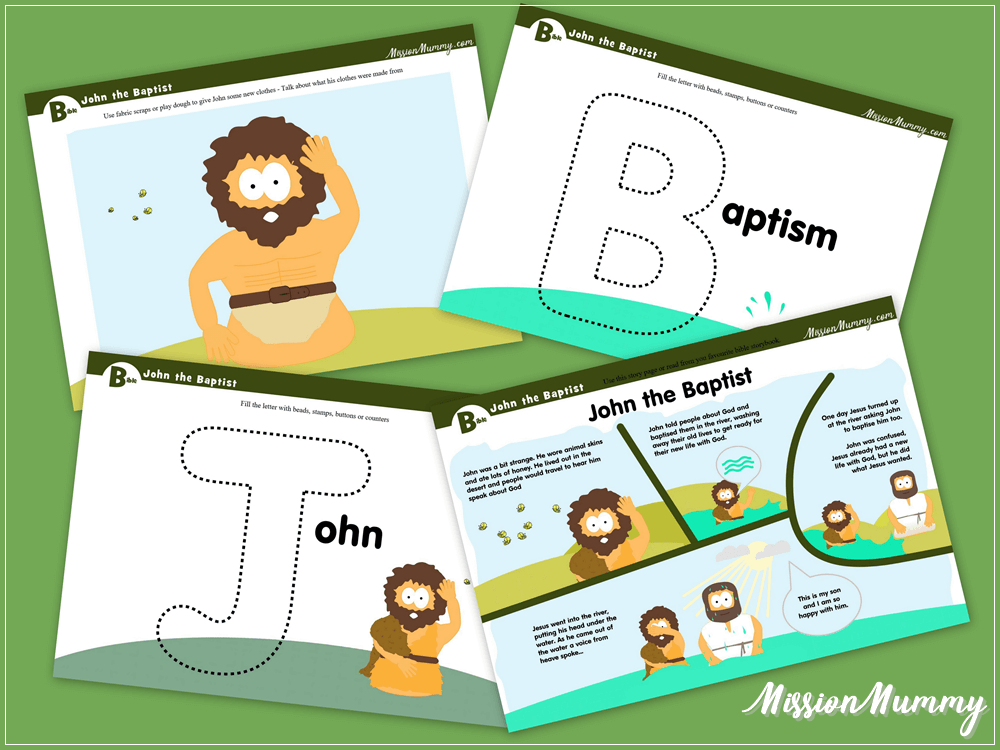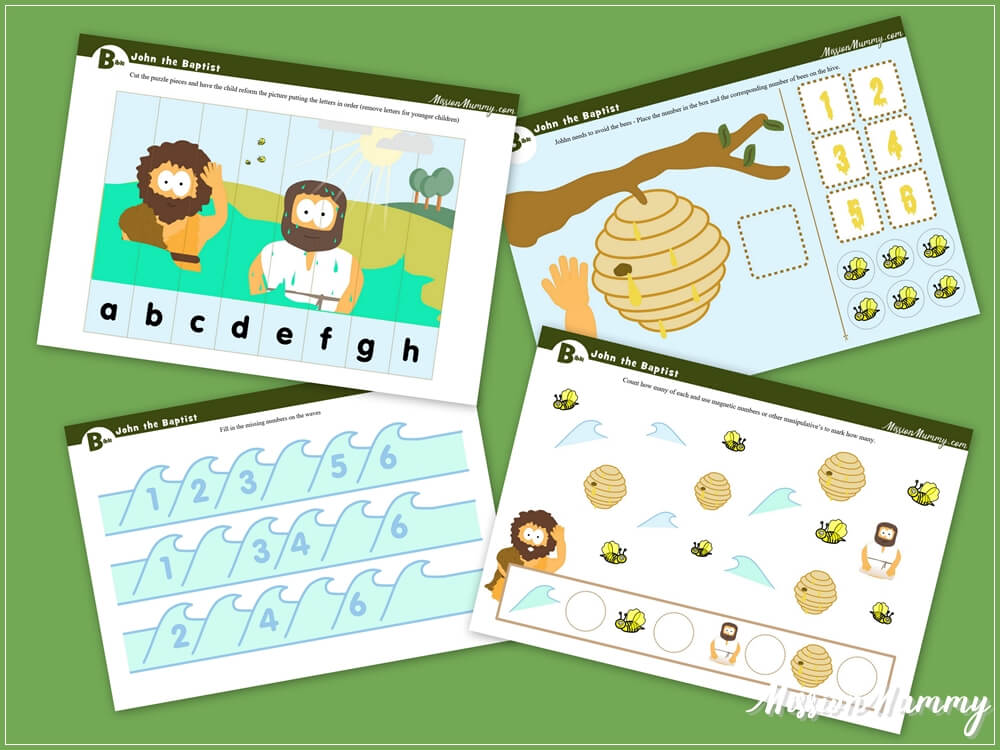 onto the patterns and number pages, we have alphabet patterns to make a puzzle, number line patterns, and two counting activities, counting the bees was our favourite.
These pages dive a bit deeper into shapes and looking closer. Sort the shapes, match the shadows, spot the difference and reconstruct the character.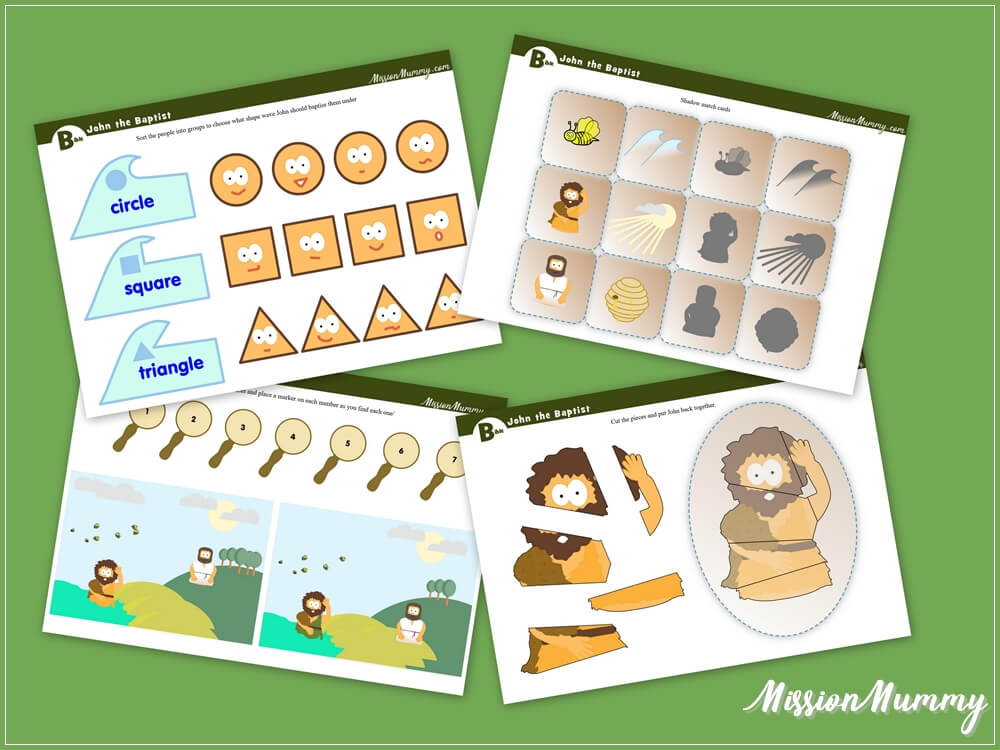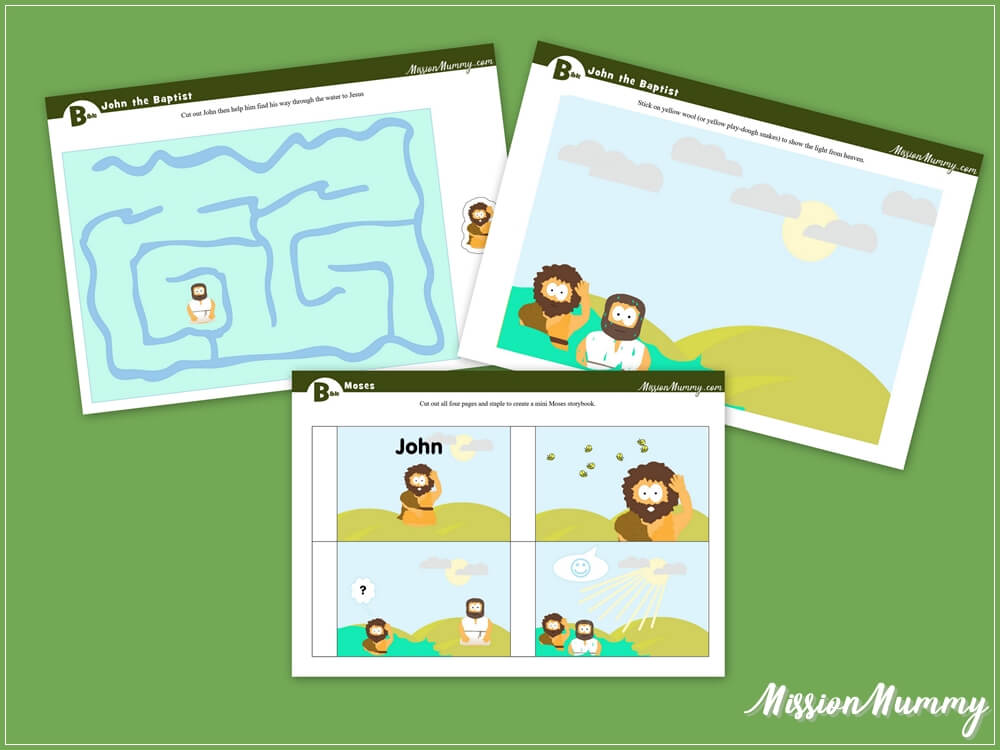 The pack ends with a few just for run pages. We have a simple maze, a background to add rays of light onto and a wordless book to foster our love of books.
As always there is a little pack freebie for you. This story is so lovely to act out and I wanted to give you the characters as free standing forms or finger puppets.. Make your own John the baptist scene using whatever you can find around the house.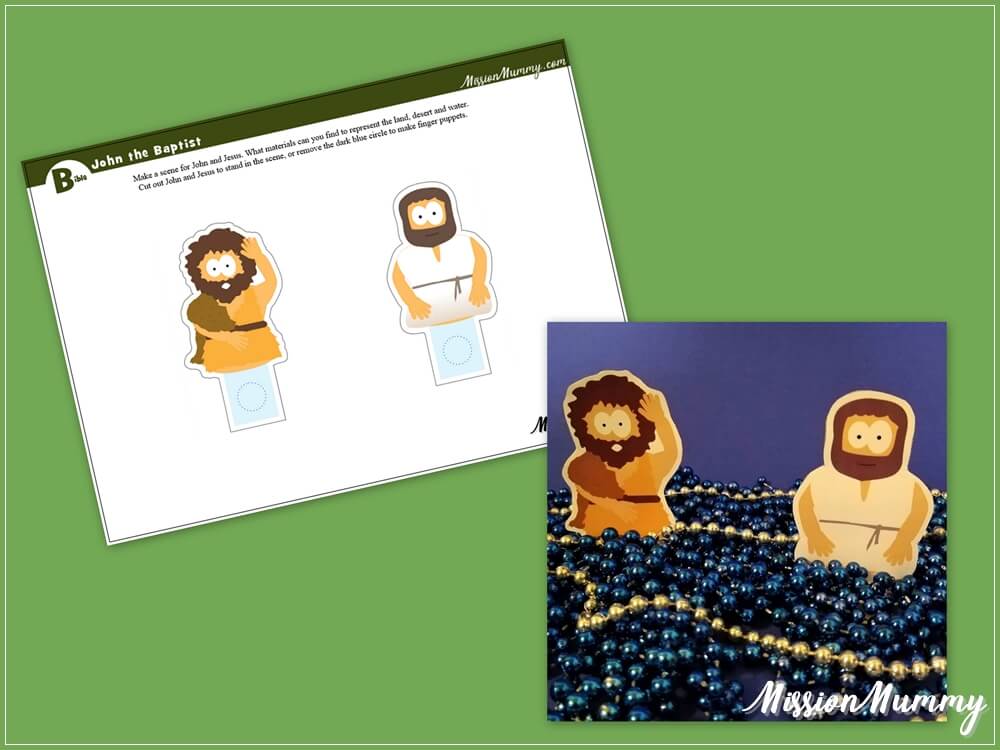 This pack is available in both A4 and US letter by clicking on the button below.
Advertisment