We love playing knights, and this pack really fed into that. Battling the dragon, riding the trusty steed or hanging out with the king and princess.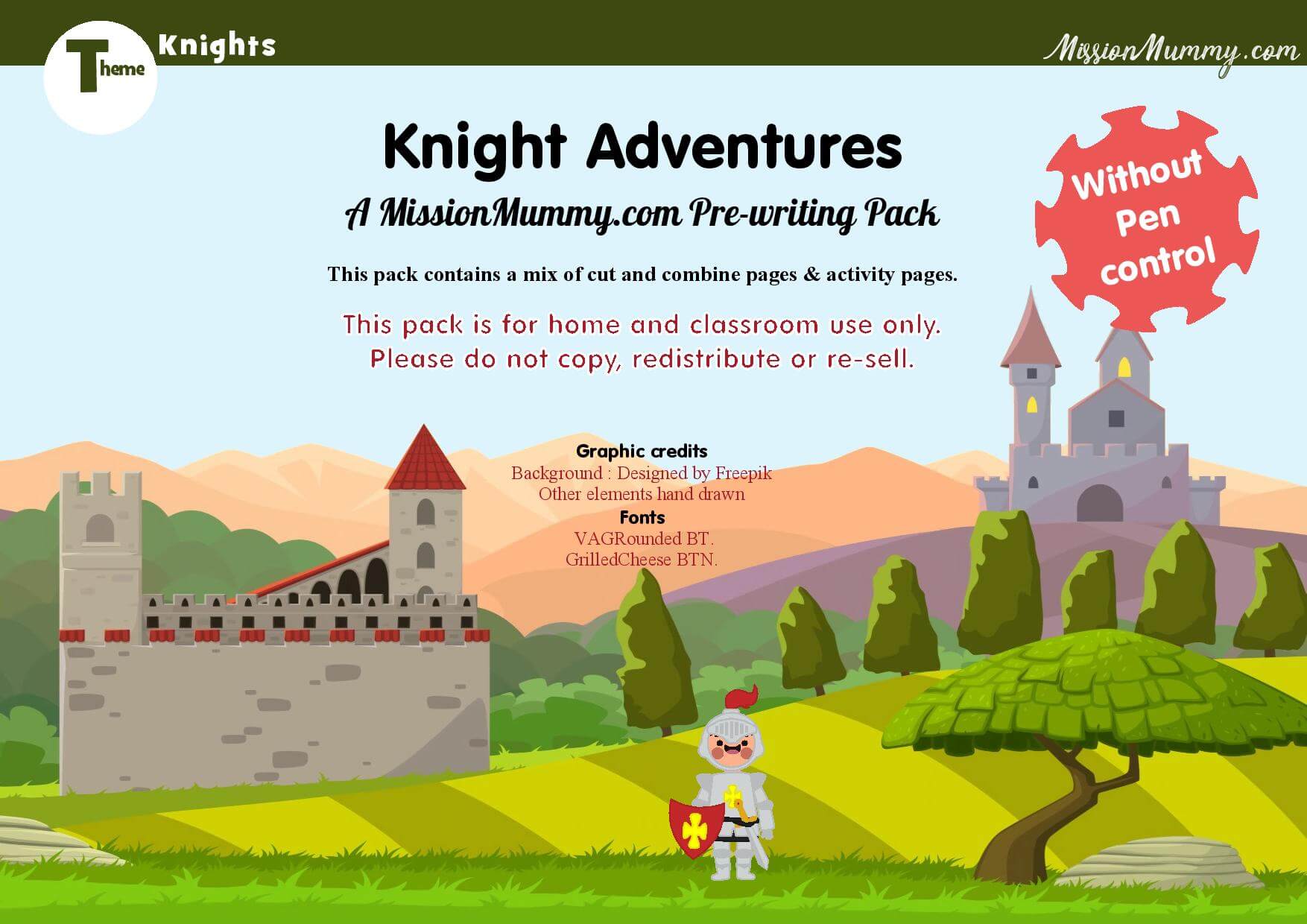 This has been our cold weather pack, stretching out both sides of Christmas we've dipped into it  and revisited elements over the past few months.  (more…)
With this Space pack we had asteroids and spaceman, ringed planets and flaming meteorites – all were fun to draw and we really enjoyed going through it. Like the other theme packs it's got 10 activity pages in full colour but with the ink hogging blackness of space there are no dark backgrounds.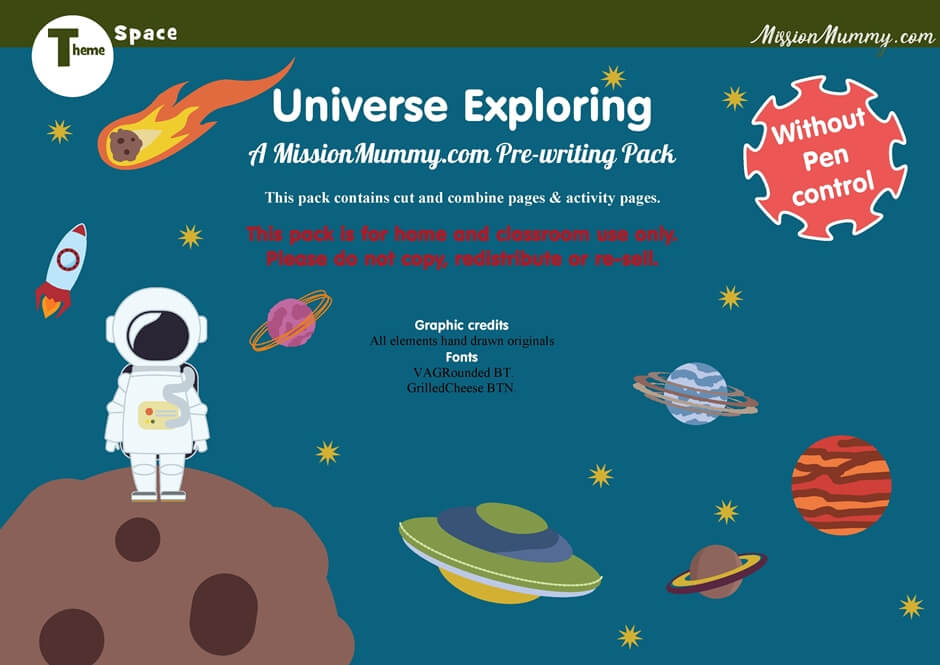 Adam was eager to begin but we delayed a week as he'd been ill resulting in a shorter attention span than usual. Now the cooler weather has struck we did some activities on the coffee table rather than in the dining room as our heater for that room was in storage. As per usual our green door became covered in our theme. (more…)
This pack looks at Dinosaurs and it's the second of my pre-writing packs suitable for toddlers and preschoolers. While this pack is building fine motor skills it's diverse pages don't include 'pen control' activities.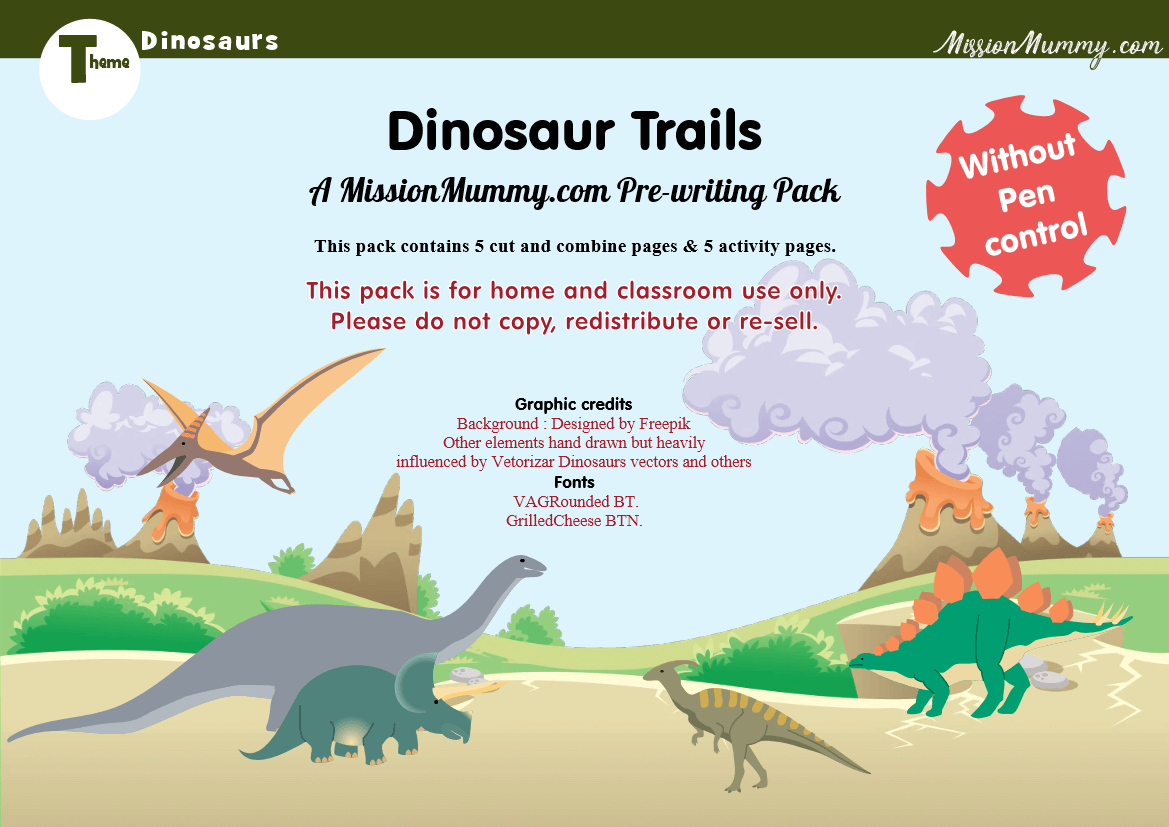 Adam was particularly thrilled to see mummy drawing dinosaurs and very eager to begin. Sadly he was ill at the beginning of the week so the momentum was lost but we very much enjoyed the activities once we got there. Once again our green door became covered in our theme. (more…)