With this Space pack we had asteroids and spaceman, ringed planets and flaming meteorites – all were fun to draw and we really enjoyed going through it. Like the other theme packs it's got 10 activity pages in full colour but with the ink hogging blackness of space there are no dark backgrounds.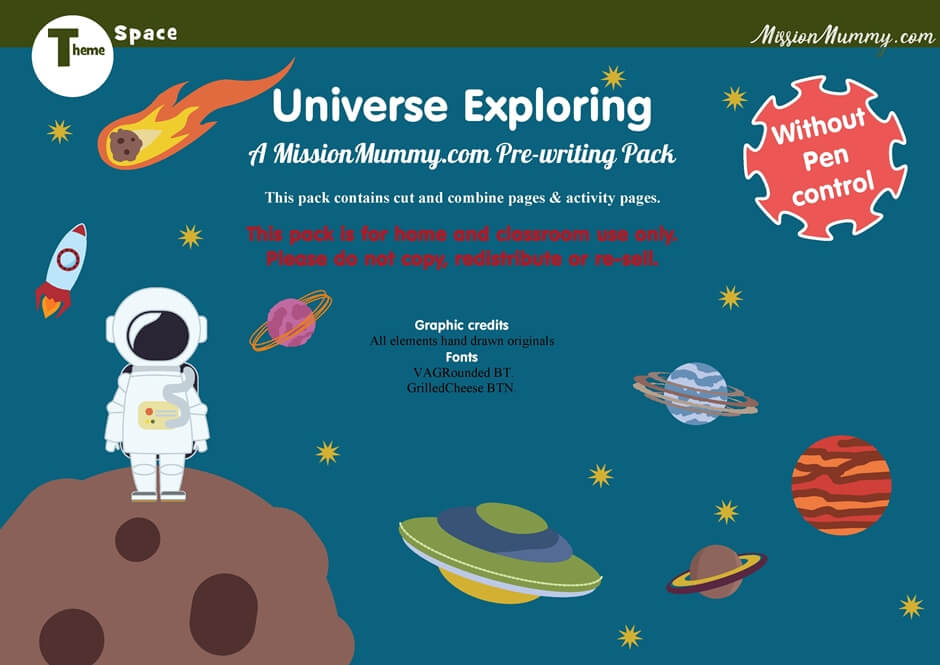 Adam was eager to begin but we delayed a week as he'd been ill resulting in a shorter attention span than usual. Now the cooler weather has struck we did some activities on the coffee table rather than in the dining room as our heater for that room was in storage. As per usual our green door became covered in our theme.
Each pages has brief instructions on and this pack includes a quick print guide too. I've added a printable pieces page to this pack rather than including the extra cut out bits on the same page.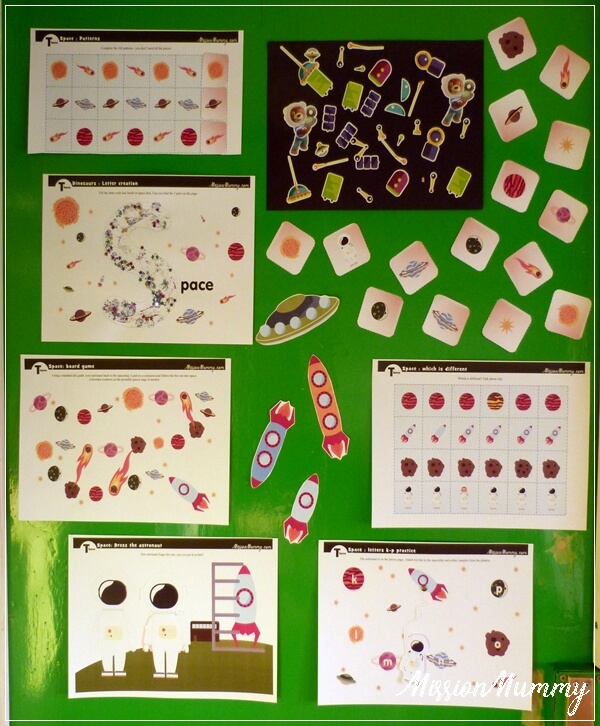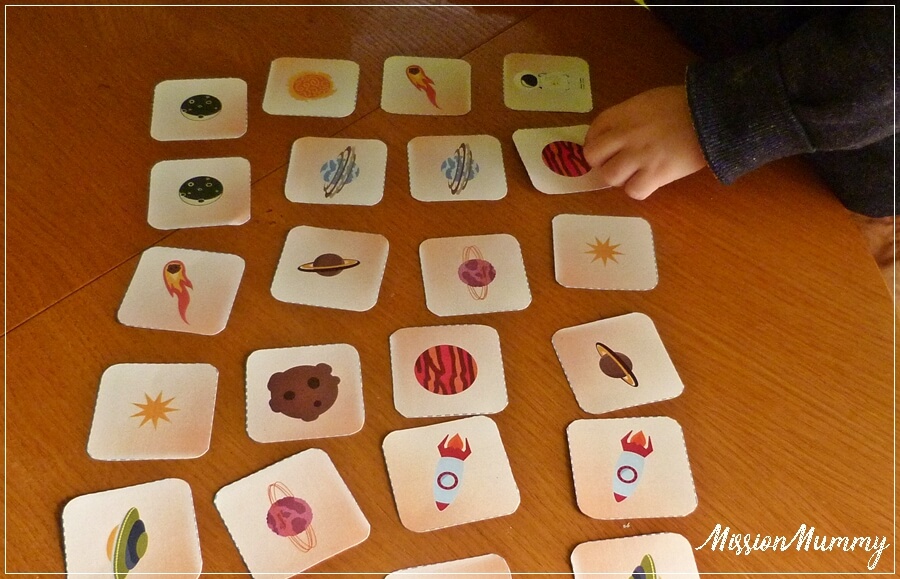 The first page of this pack is this little card game. This is a print twice page which gives us more cards to match.
Oh dear the astronaut is still in his pyjama's! Dress the astronaut using the clothes piece on the extra's page (p13).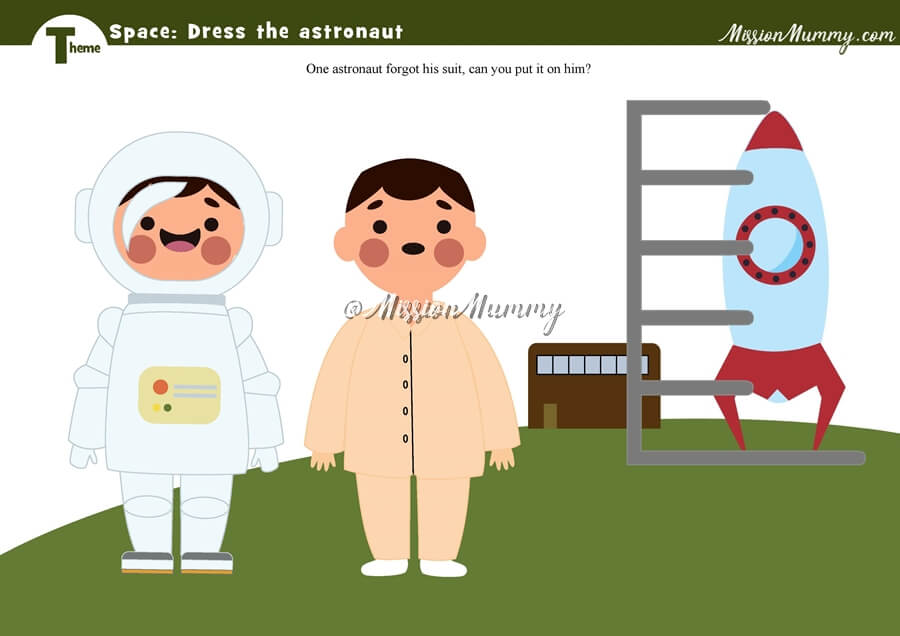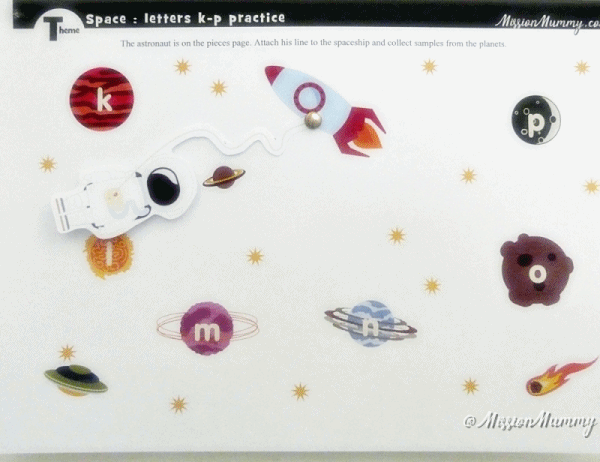 After our love with the fireman splitpin activity I made another one for our astronaut. Attach his tube to the spaceship and fly. I've given 2 pages, one with numbers 1-5, the other with letters 'k' through to 'p'.
This is becoming a standard in the packs I make, a big page with a letter to decorate. This week we tried liquid glue and space dust (glitter) which was great fun but the letter could be filled with space rocks or sequins just as easily.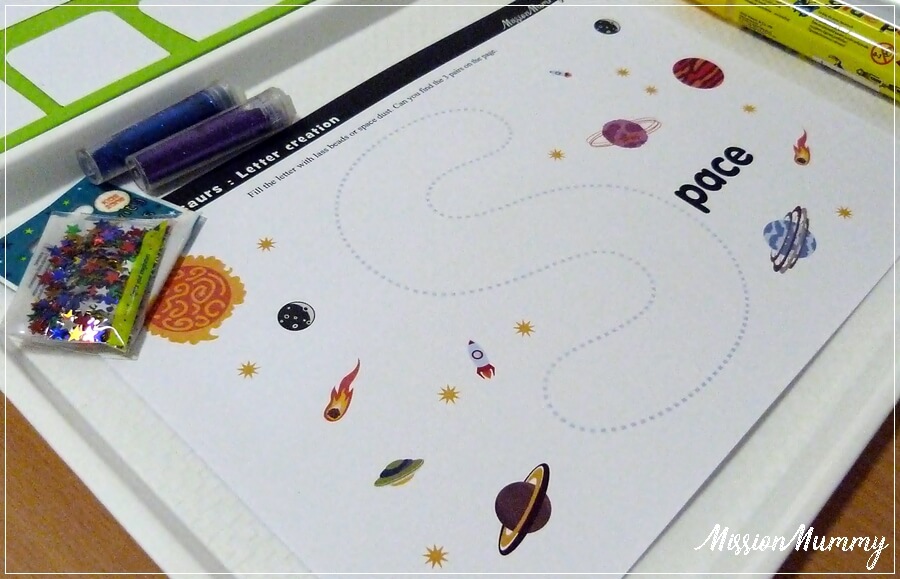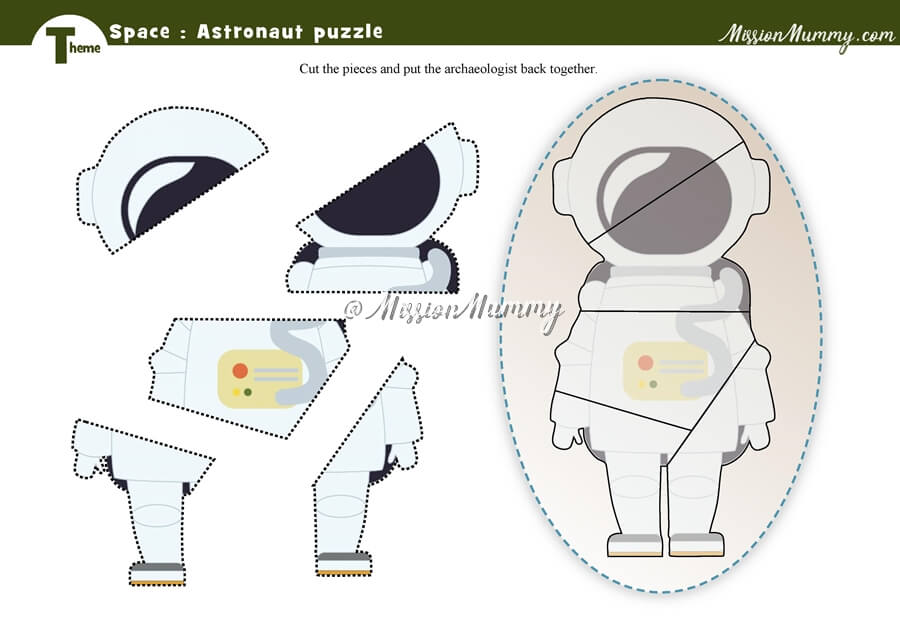 Another standard is the jigsaw page. This is really good as an introduction to a character and As they are all the same size they can build up into a nice set.
Pegs are great for fine motor control and I found these half sized craft ones for this activity which puts spacemen into windows. Adam adored this and played with the pegs all day.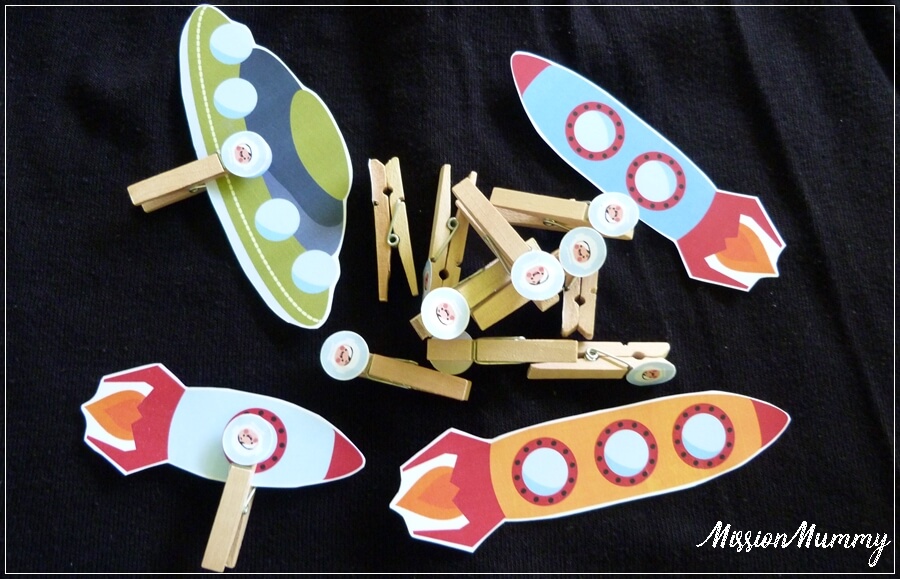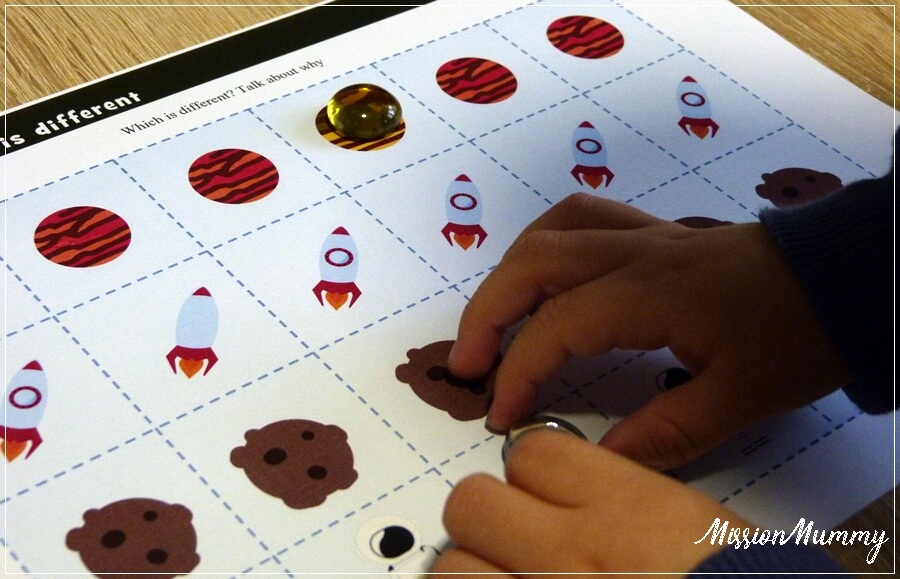 I've found spot the difference is good for building vocabulary and clarity – this was certainly the case when we used this sheet early in the week.
Patterns are another quick folder game and these ones are all AB simple ones – though there are more answer pieces than needed.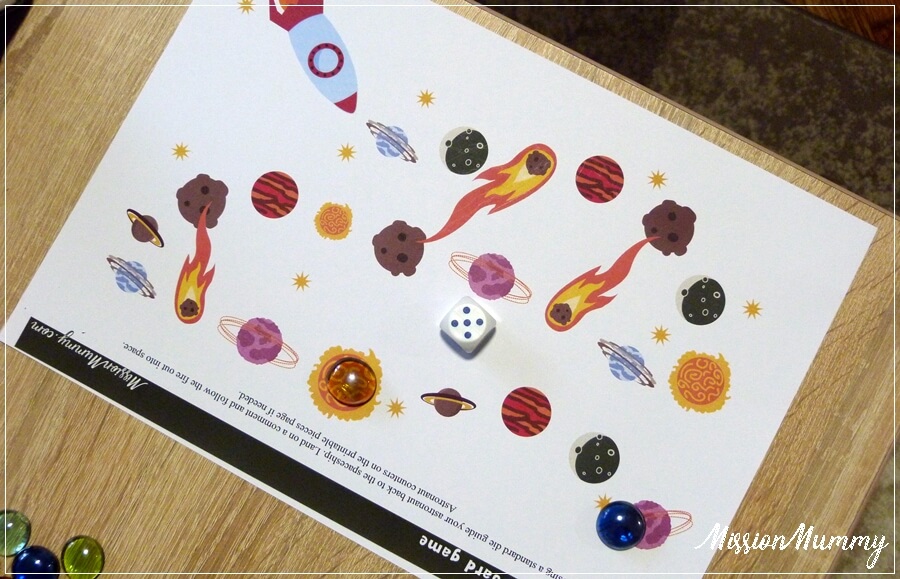 The pack ends of a simple board game with a space style snakes and ladders where you slide down the asteroids fiery tail. We used space rocks (glass beads) but I've included 2 astronaut counter pieces on the extra pieces page. 
The pack freebie is only available here! It's is a follow the line page, matching upper and lower case letters. Extend the activity by gluing the strings to the lines, it makes it more tactile for younger kids and older children can do it themselves.
Click on the image to get this page for free!
This pack is available in both A4 and US letter by clicking on the button below.
Advertisment