We love playing knights, and this pack really fed into that. Battling the dragon, riding the trusty steed or hanging out with the king and princess.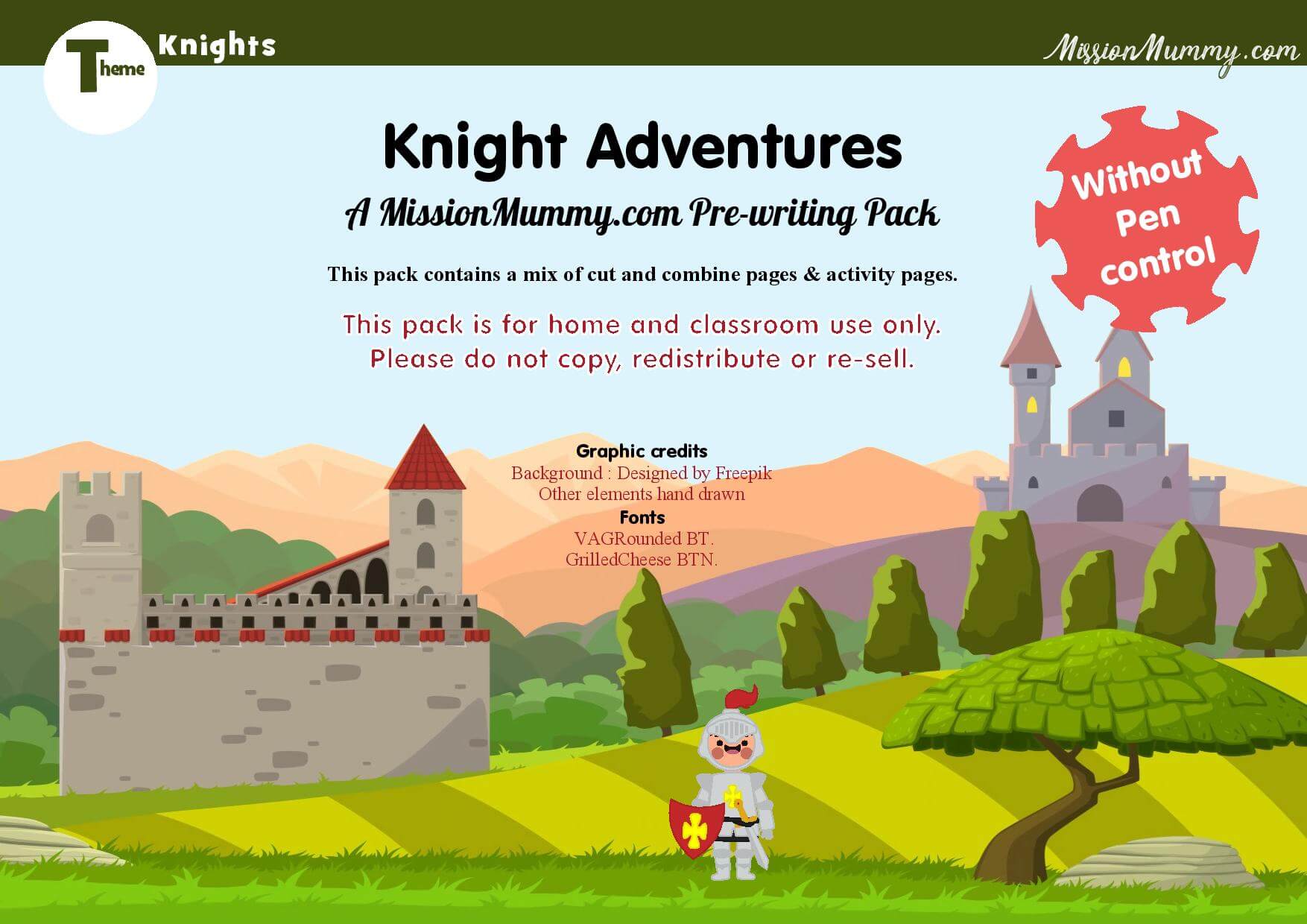 This has been our cold weather pack, stretching out both sides of Christmas we've dipped into it  and revisited elements over the past few months. 
Each pages has brief instructions on and this pack includes a quick print guide too.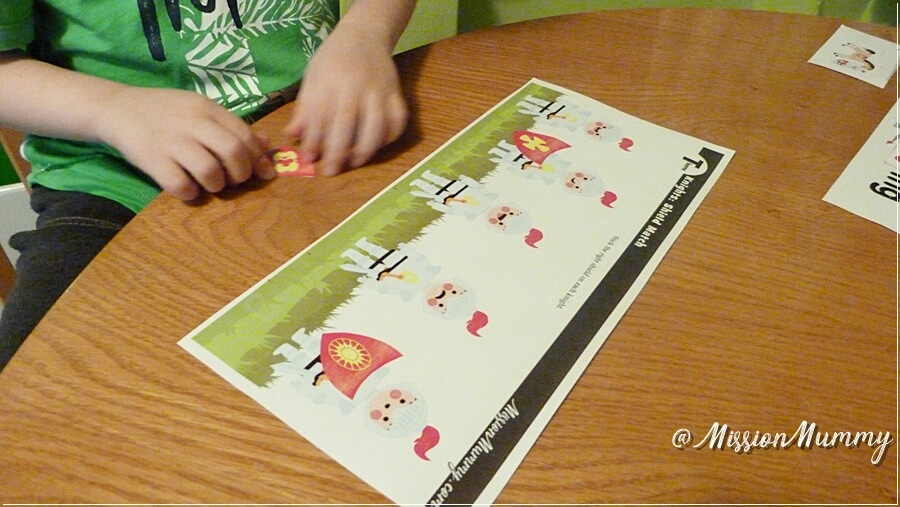 This simple shield match activity is great for getting kids to look closely. Match the shield with the knight.
Find the shapes in this picture – squares, diamonds, hearts and triangles are all to be found in the scene.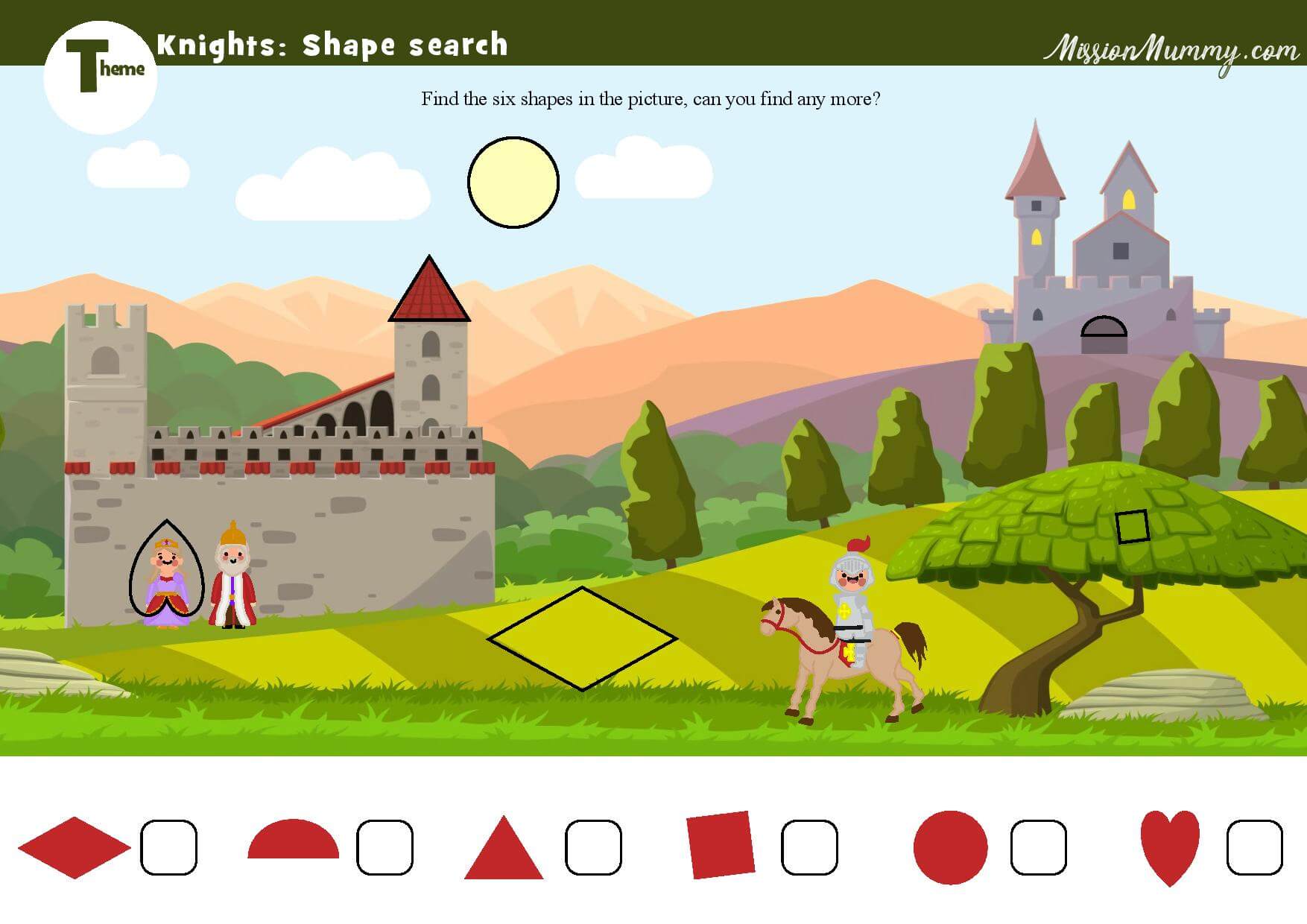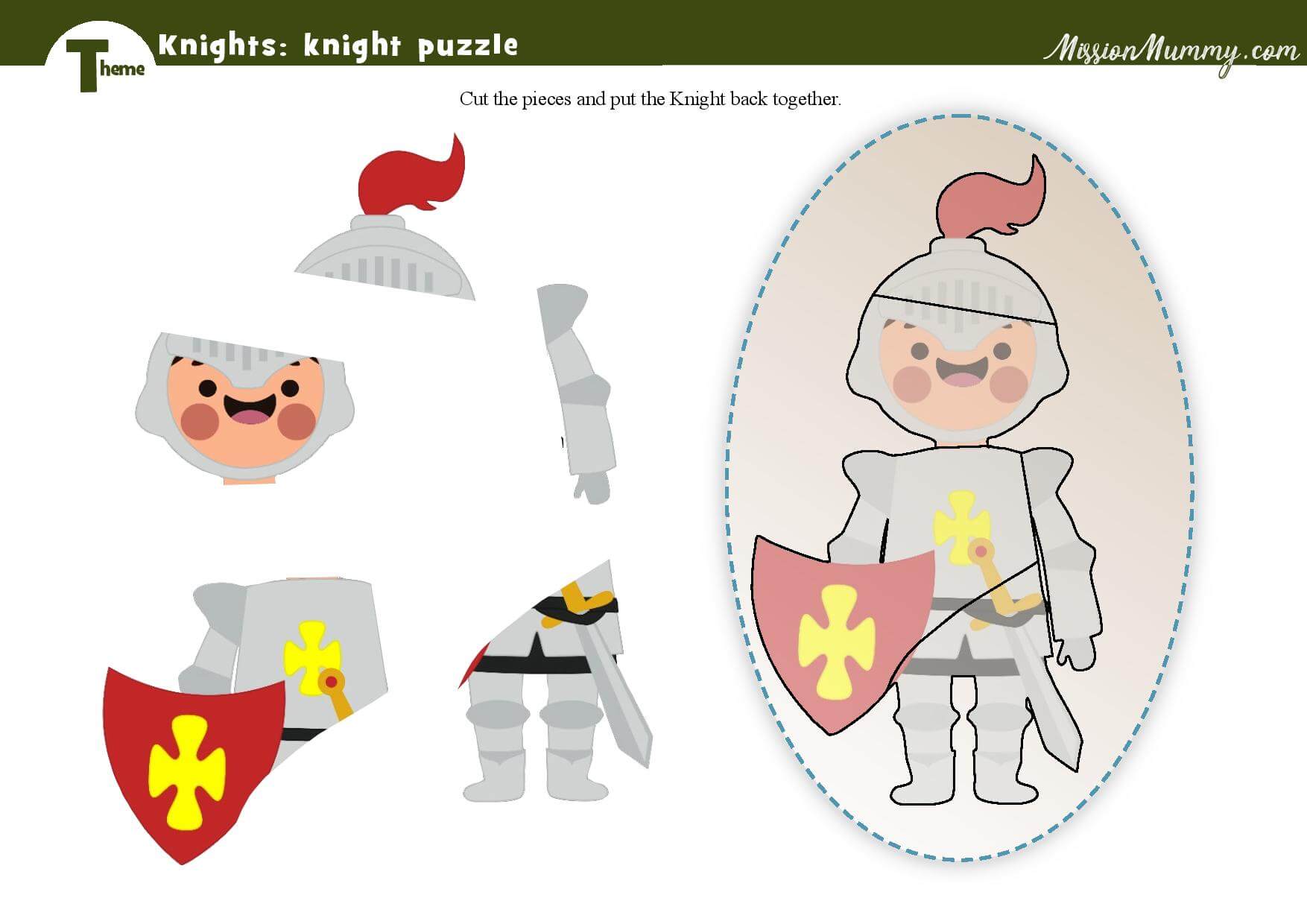 This page is our standard character jigsaw, a good file folder game and introduction to the theme. As usual it is the same size as all the other packs jigsaws if you want to make a set.
This matching cards game takes just one element from each picture – a dragons scale, a knights shield or the horses reins.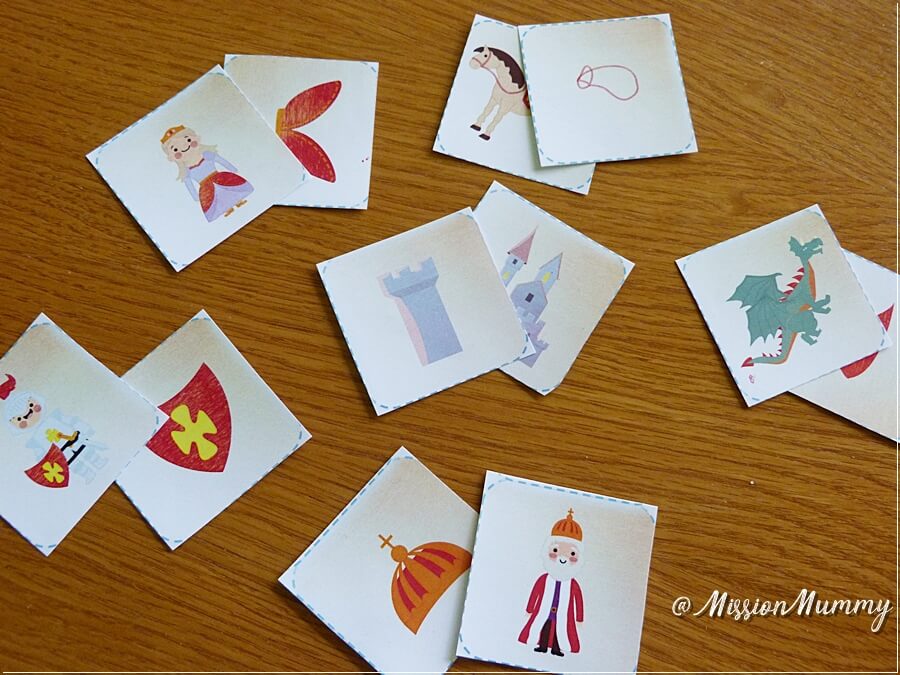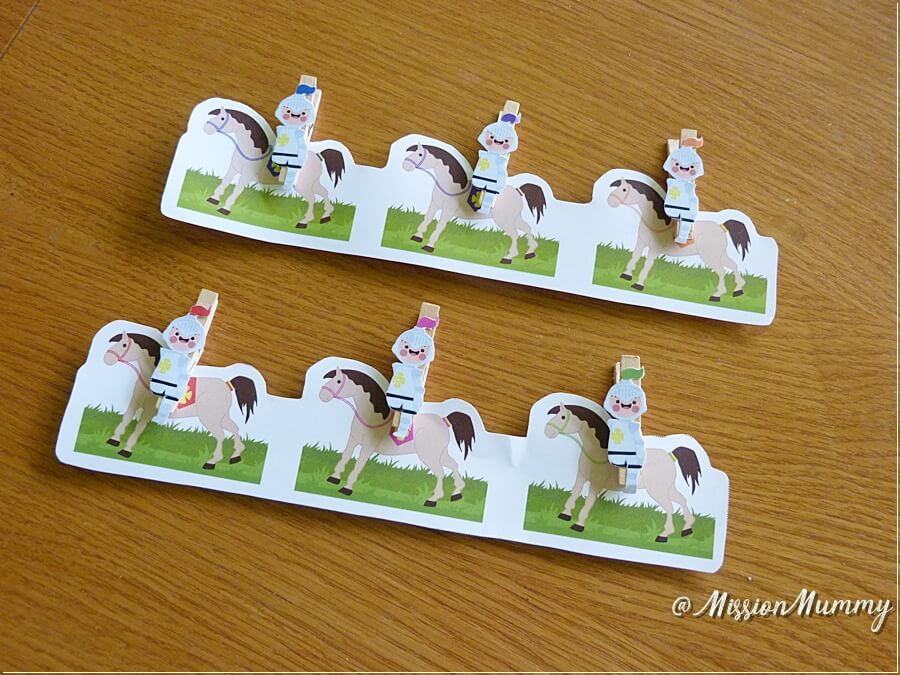 This number activity uses tally marks, 10 frames and simple numbers to form families. The odd and even number sets are printed on different pages.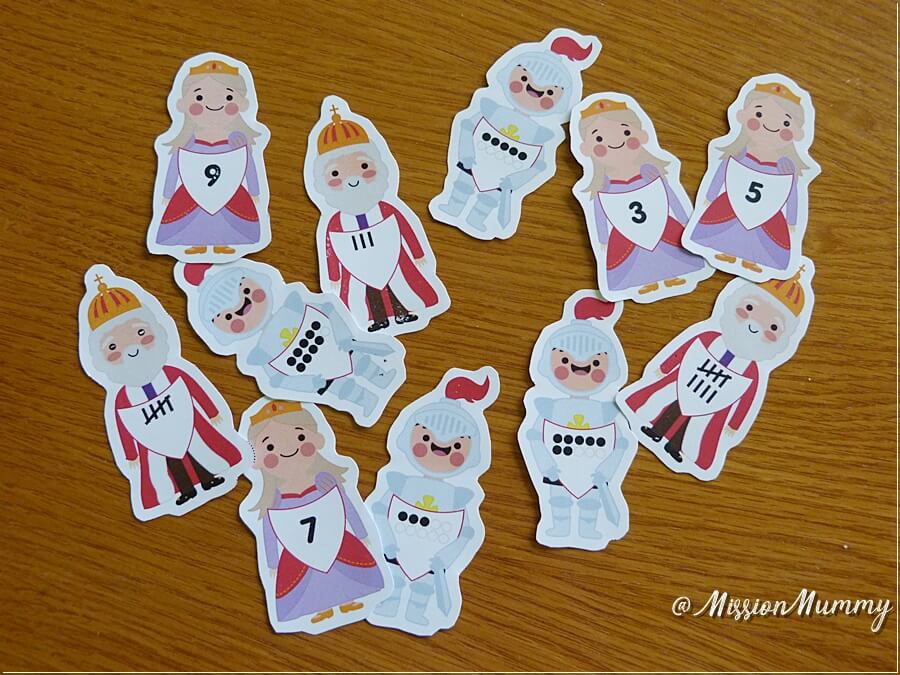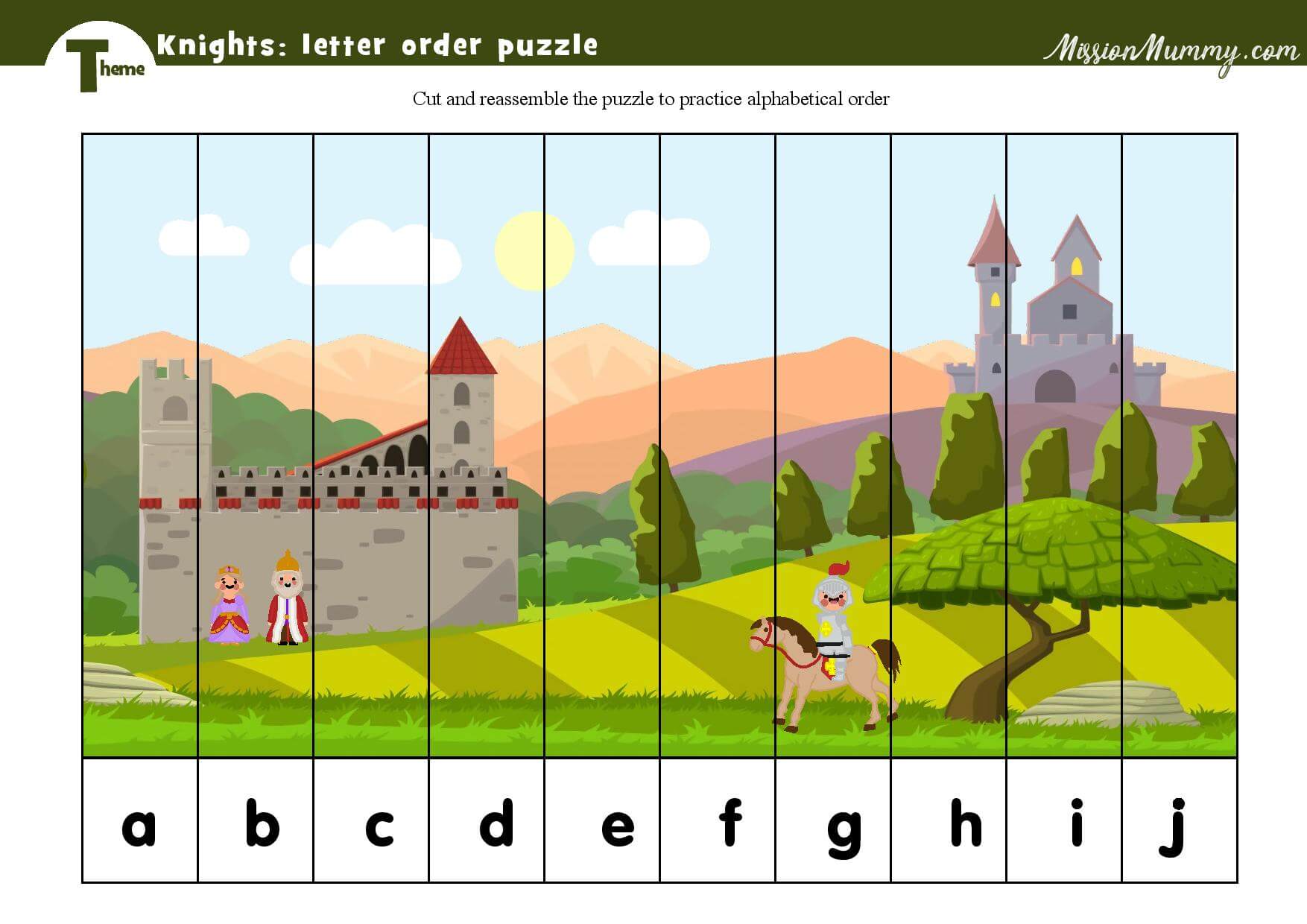 This jigsaw confirms letter order – either let the child concentrate on the picture or 'predict' the next part of the image by using the letters.
The king and the princess both need new headgear on this playdough mat.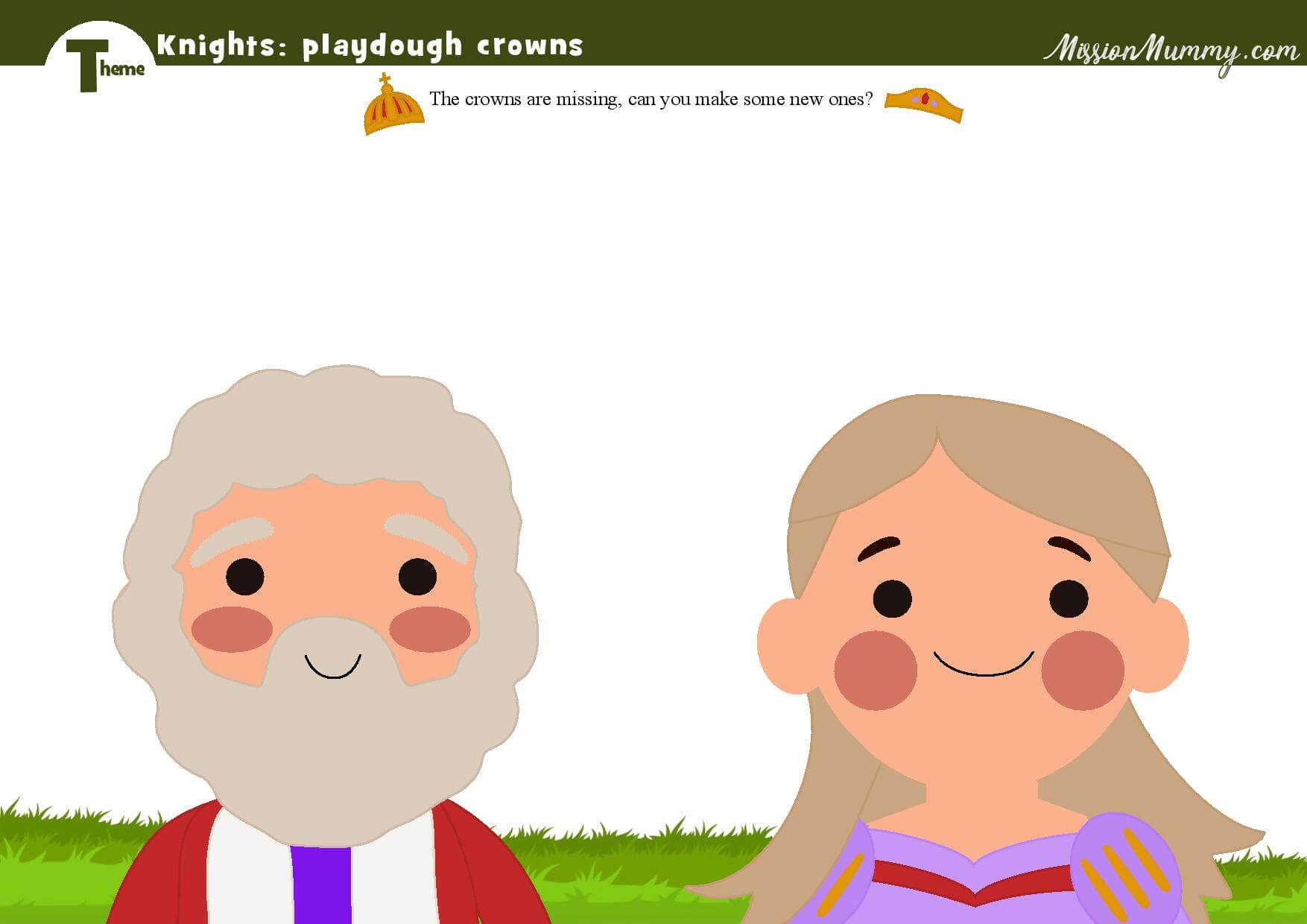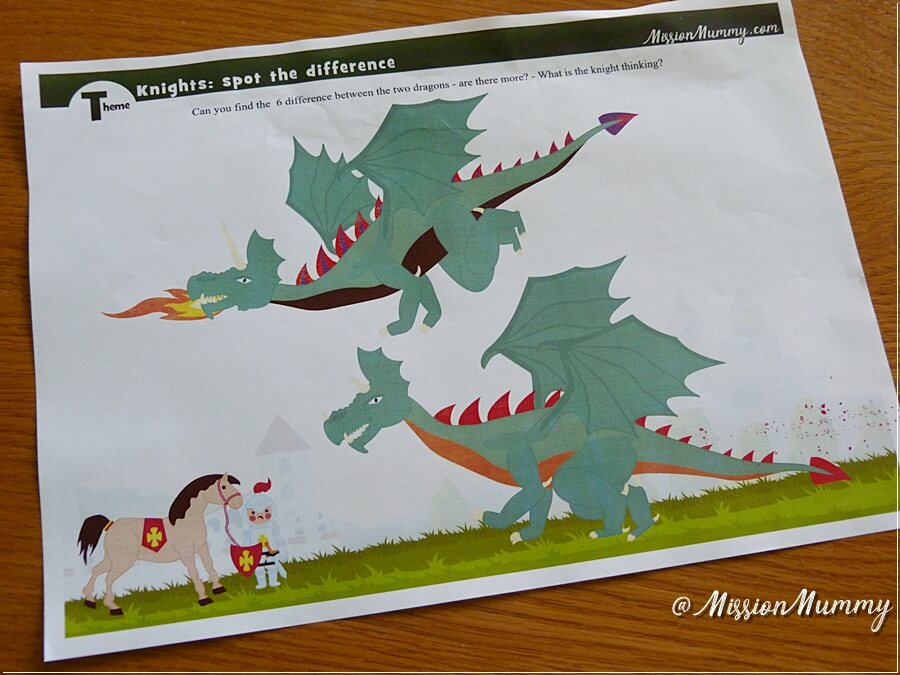 The pack ends on a spot the difference page. We enjoyed this one because some of the differences are more subtle than others.
The pack freebie is huge this time and only available here! A big mix of extra pages, including early reading activities, knight labels, cutting practice, a split in page and line tracing.
Click on the image to get this page for free!
This pack is available in both A4 and US letter by clicking on the button below.
Advertisment