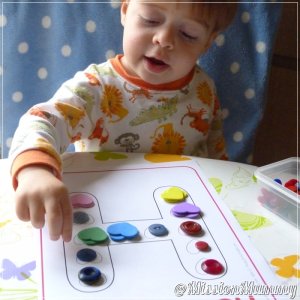 This week's tot-school…
…was compact!
Letter H was awash with ideas as there are so many great H related things we could use. For the printable pack we went with Horse (which Adam calls a 'horsie') and house, but that didn't stop us from adding activities using hearts, hammers and even Hoppity Voosh from the TV show Bing! (Separate post coming for Hoppity Voosh)
This week we had something in the family diary every single day. If it wasn't someone coming to see us it was half days of one parent. Tot-school was often shorter because of this, sometimes happening in the evening and while we got through loads we actually spent less time than usual doing tot-school.
The pack I've made is available for download at the end of the post.
This weeks read more questions:
Horses was a great theme though we identified well with all the H words and the now familiar word spinner proved popular. Hammers proved popular too and a renewed love for his toolbox has appeared.
Glue. While Adam loves applying the glue he likes the loose pieces aspect and while he rarely repeats a craft he wants the option. Also the hammer activity with play dough under the sheet was great, but wobbly tees had us folding the play dough in half, twice, to get the right thickness!
I'm hoping to cover the whole alphabet but planning to stop for December and do Christmas related bits instead. We travel mid December for 2 weeks with grandparents and would rather pause to enjoy other activities with family.
Week 8 : Letter H
* denotes custom resources available as part of the pack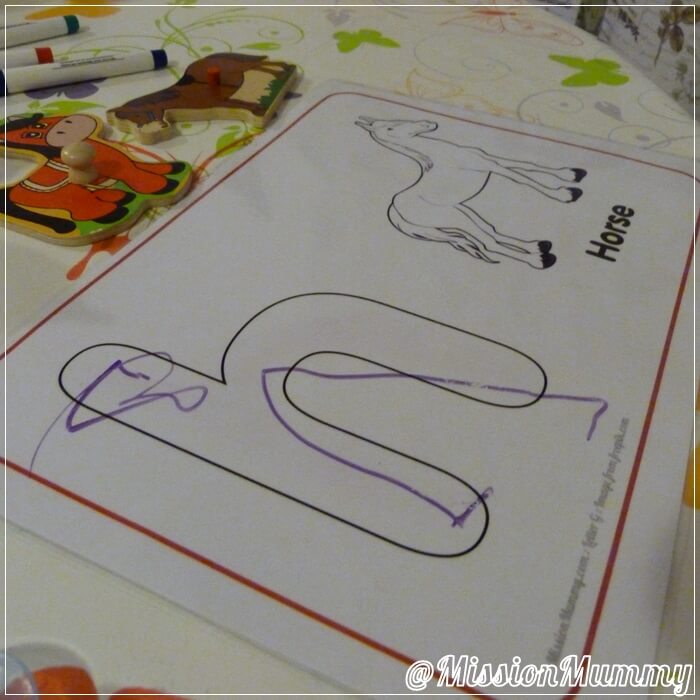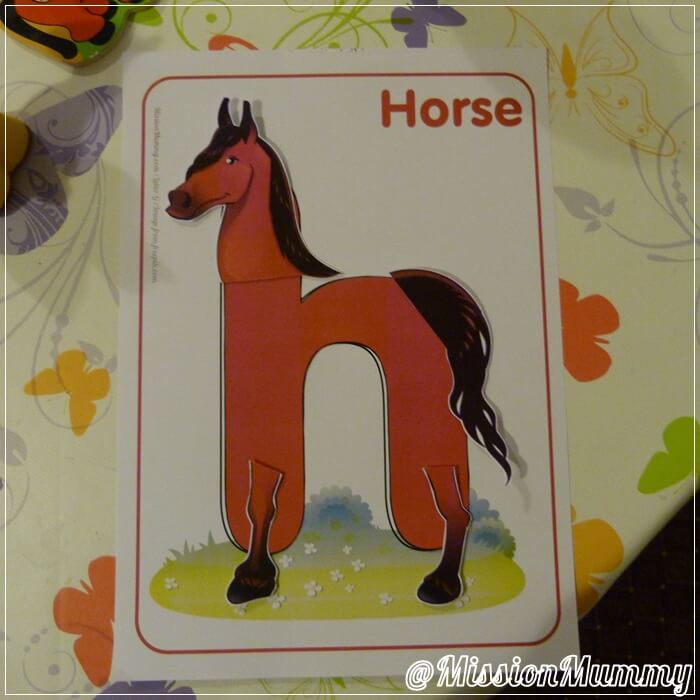 Monday
Adam spotted the H-hearts sheet early in the morning and had fun colour and shape matching. Later jigsaw pieces and farm sets gave us horses to springboard this week. We did well at identifying the other items on the letter centre sheets and the basic letter sheets gave us good practice at drawing inside the lines, something we're just starting to notice. With so many creative bits lined up this week we did a 'h' for horse craft too.
1) 'H' is for Heart shape or dot sheet * with craft foam hearts.
2) Objects
3) Letter pages plus horse image in upper and lower case *
4) Capital and lower case letter tracing mats
5) 'h' for Horse craft *
Tuesday
We kicked off with the letter spinner as Adam quickly identified 5 items to cut and glue. Our 9 piece puzzle was spilt into 4 pieces this week which entertained him for some time. As we were lagging a little I gave him the option of quitting of having buttons and out came a helicopter do a dot page from 'A Gift of Curiosity'.
1) Horse 9 piece puzzle *
2) Letter spinner *
3) Helicopter do a dot sheet with buttons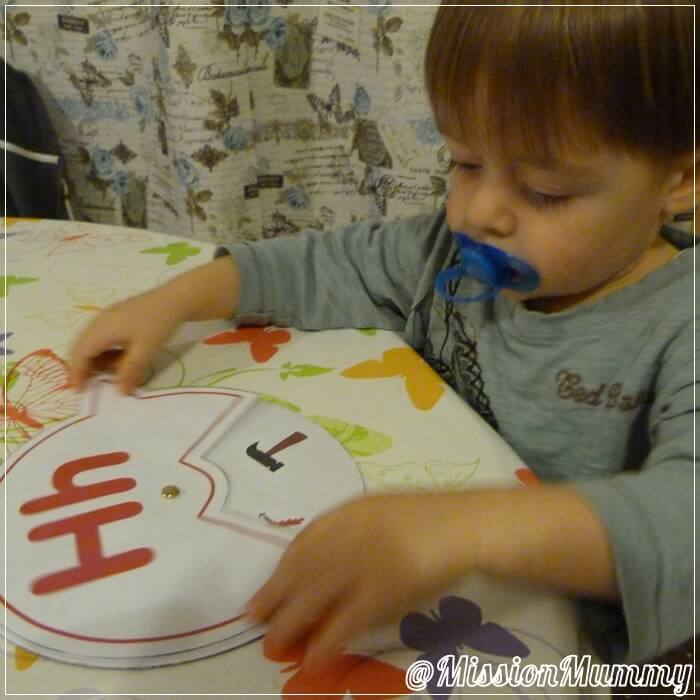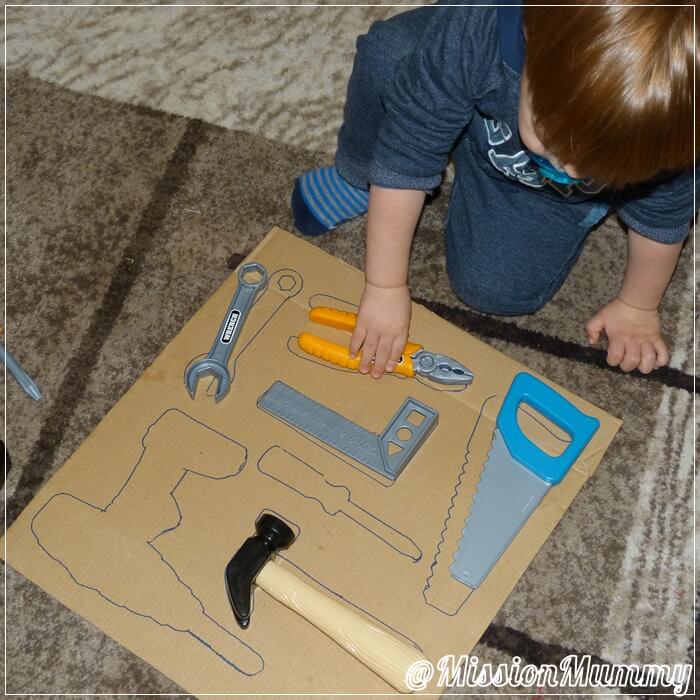 Wednesday
The dot markers returned today and Adam did great with the lowercase 'h' for house, though interest waned on the uppercase 'H' for horse. I'd hoped to try the play hammer with some golf tees but couldn't find them so we did some outline matching with the hammer and other tools. I'd made this a while back but it had gone over his head, it was lovely to see it being used.
1) Letter and horse dot page *
2) Letter and house dot page *
3) Plastic toolbox set and outlines.
Thursday
Working in the evening between visitors meant a late start with the capital letter house craft then revisiting the letter spinner and tracing mats. Extra time let us use the numbers 1-4 do a dot page from 'A Gift of Curiosity to do some counting with buttons. We also used our foam puzzle pieces to make a jigsaw with the numbers 1-6. A really great day.
1) 'H' house craft *
2) Capital and lower case letter tracing mats
3) letter spinner *
4) Numbers 1 to 4 transport do a dot page
5) Foam numbers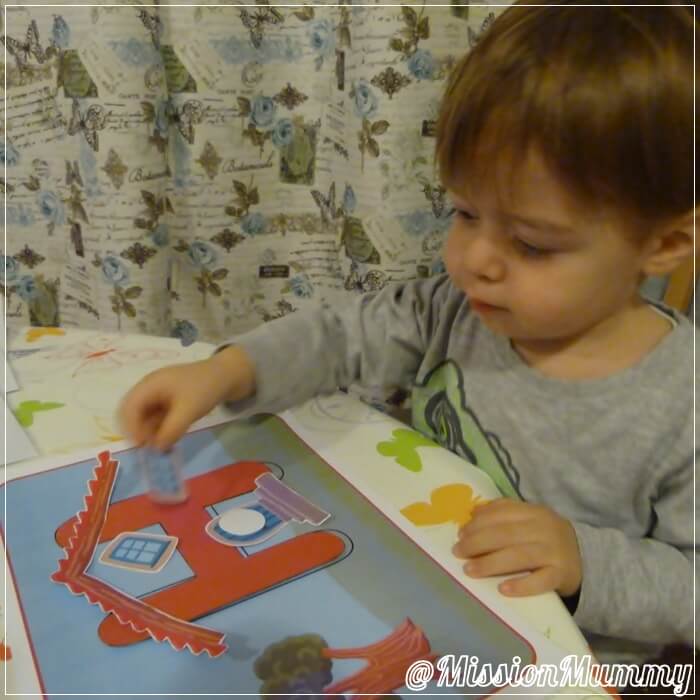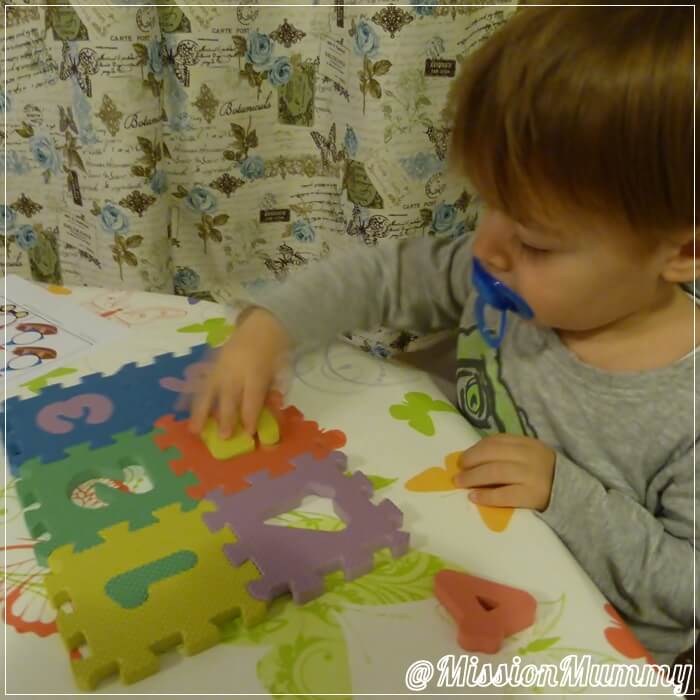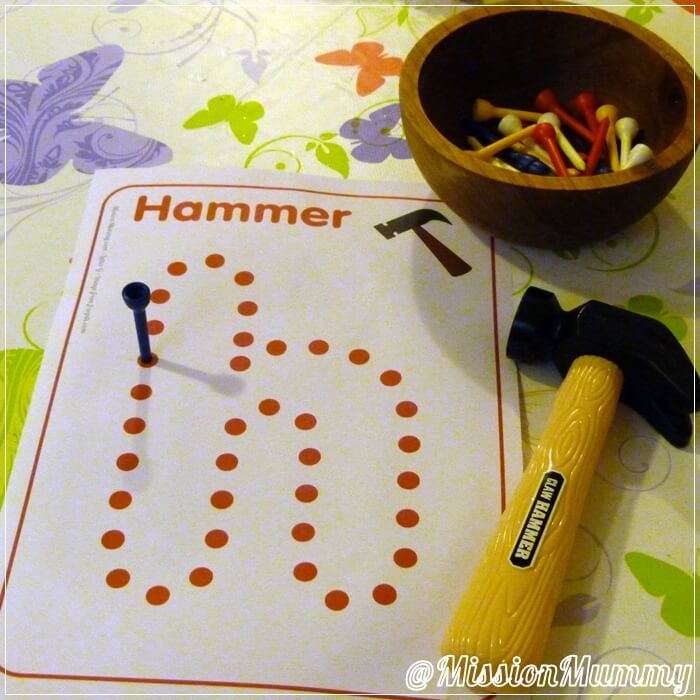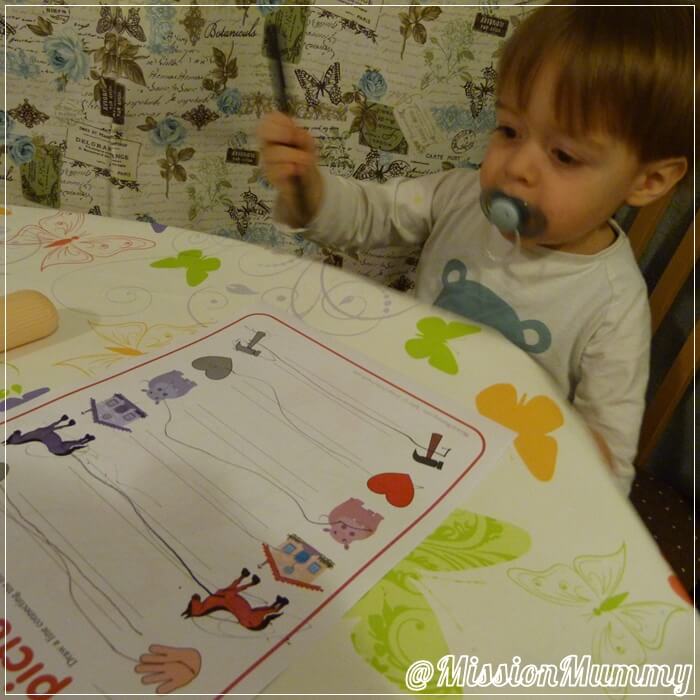 Friday
While Friday is usually recap day I'd found the golf tees and play dough so we tried pushing them into our hammer page – a great activity but we needed more play dough! We also tried out the duplo alphabet mats from '123 Homeschool for me' which were lovely. As we'd done so well with our penmanship earlier in the week I'd made up a pre-writing page and Adam really excelled completing it. While mummy tidied up he played with crayons and the horse colouring sheet.
1) Letter 'h' hammer page *
2) Duplo alphabet mats
3) H picture match page *
4) Horse colouring page *
Here is the preview of the pages in the pack I made- Click on the button below for the download. Do let me know what you think – I'd love your comments!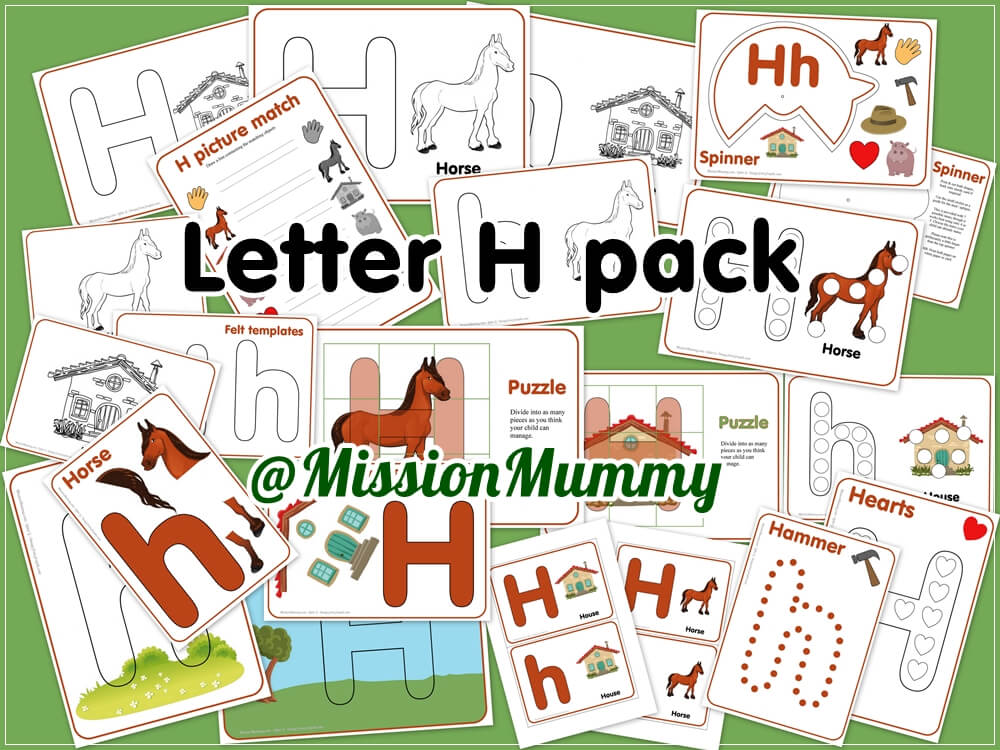 Next week: the letter I will be shivering with ice related objects
Linking up with 1+1+1=1 : Horse + house + more ~ Letter H {24 mos.}
Advertisment
3 responses to "Tot-school | Week 8 | Letter H"