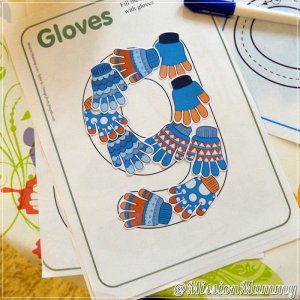 This week's tot-school…
…was custom made!
I found the letter G really tough to resource. We'd used the word 'present' for Adam's recent birthday so none of the 'gift' based resources would work. Alternative packs had 'girl' or 'goat', neither of which he instantly recognises. The most solid G word he has is 'giraffe', so I made up my own sheets. Monday was a roaring success, dampened only by the word giraffe not starting with the 'guh' sound. *forehead slap!
After some thought I recognised it really wasn't a big deal. It's evident that he's really not learning his letters as much as the letters are a theme to hang the weeks activities on. So while I made up sheets for the more phonetic 'gloves' we used mostly the giraffe ones. Sharing is caring… so if you'd like the pack I've made it available for download at the end of the post.
One of the big aims of this week was to have something to show. F had focused on fish and while there were lots of tactile resources to file there was nothing to put into his weekly display folder. You'll notice this week had 2 letter crafts!
This weeks read more questions:
We loved the giraffe theme. We found giraffes everywhere round the house when we started to hunt. While colouring pages are usually something I expect to get shrugged off this one was actively engaged with. We also did really well with adding glue to shapes, following the shapes of the letters much closer than expected.
The tweezers were a total fail and the gloves match page proved just too tricky. Though he managed to get the first 2 sets of gloves he started to struggle to differentiate the patterns. However he did like the gloves themselves and upon realising they would be stuck to the lowercase 'g' he switched from placing them to removing them!
Tot-school is a beautiful thing and the resources freely available are hugely varied. Most are hoping to give their children a window into phonics and pre-writing skills, others are very sensory orientated. When I recognised I could easily create custom versions of the printouts, tailored for our activities, it seemed a good experiment to invest in.
Week 7 : Letter G
* denotes custom resources available as part of the pack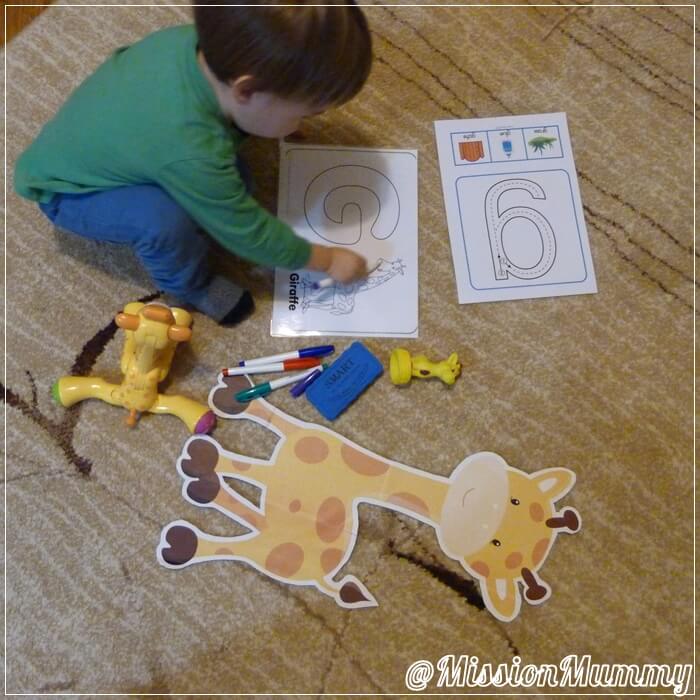 Monday
The week started as usual with objects, in this case giraffes. This was followed by the letter pages and letter tracing mats – I laminate both of these resources with the capital letter one side and the lowercase on the reverse. We did well with the whiteboard pens on both and mixed review with learning as we looked at the pictures the tracing mats used.
1) Objects
2) Letter pages plus giraffe image in upper and lower case *
3) Capital and lower case letter tracing mats
Tuesday
Back to the table today and we used a custom 9 piece puzzle which I'm still only cutting into 3 parts. We made the letter spinner and Adam was eager to use the glue stick and place the pieces himself this week. We ended with the dot marker page when Adam requested the buttons.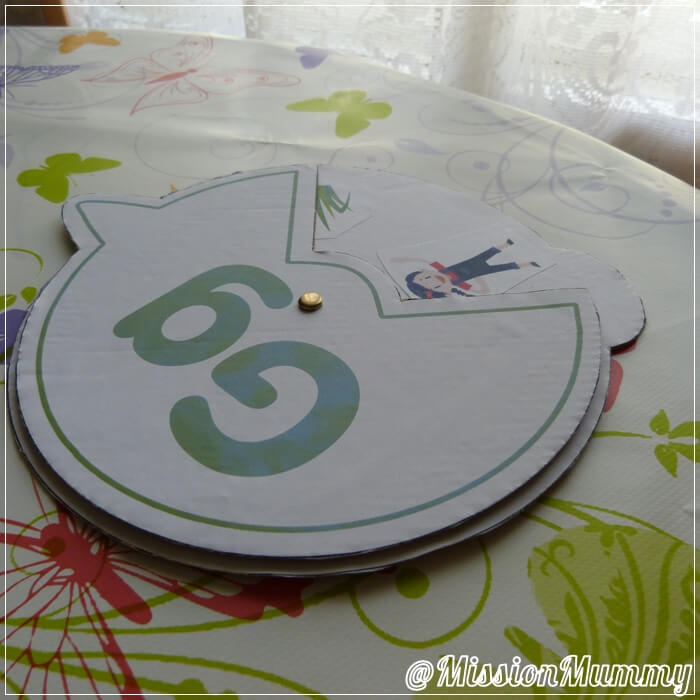 1) Giraffe 9 piece puzzle *
2) Letter spinner *
3) Letter + giraffe dot page *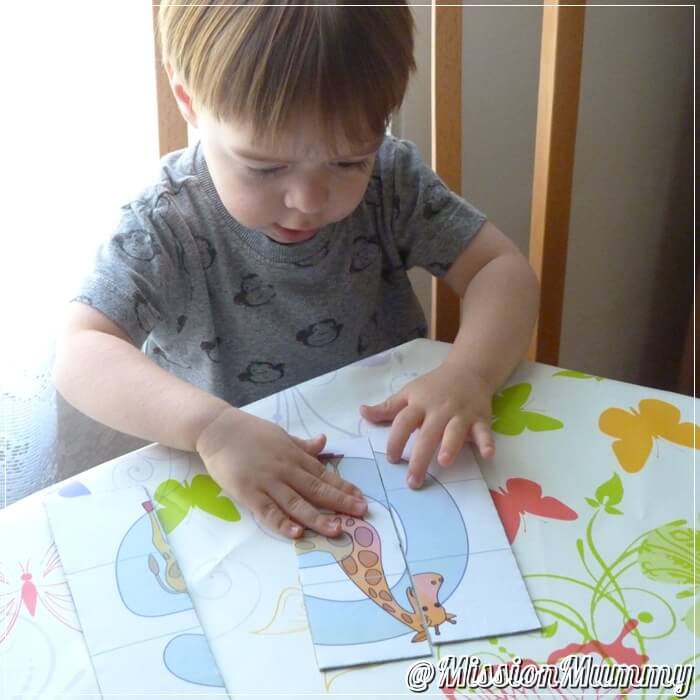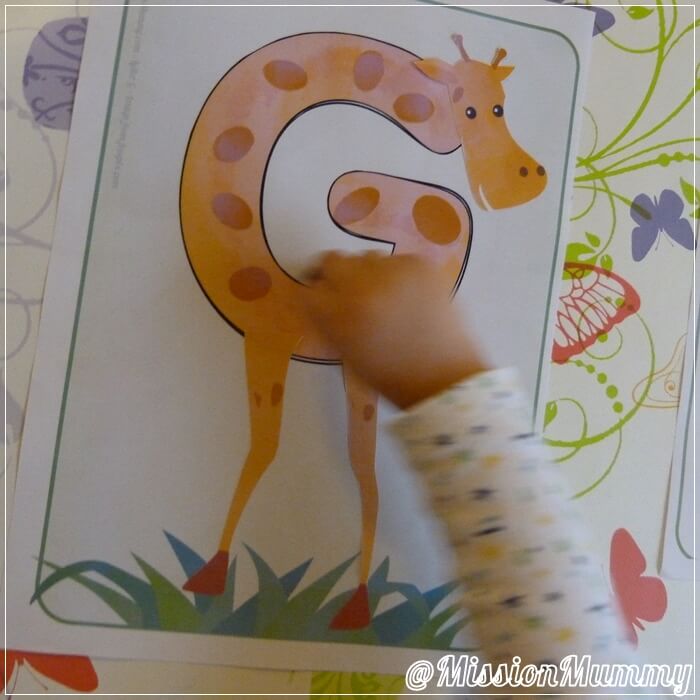 Wednesday
I decided to do a bit of an experiment and give Adam some plastic tweezers and pompoms with an ice-cube tray to see if he'd manage to hold them, he didn't but it lead us nicely into tot-school time. We made a capital letter into a giraffe complete with long legs and as he finished he proudly pointed to another giraffe and declared match. We then reviewed the letter spinner and dot sheets, both with buttons and a pen.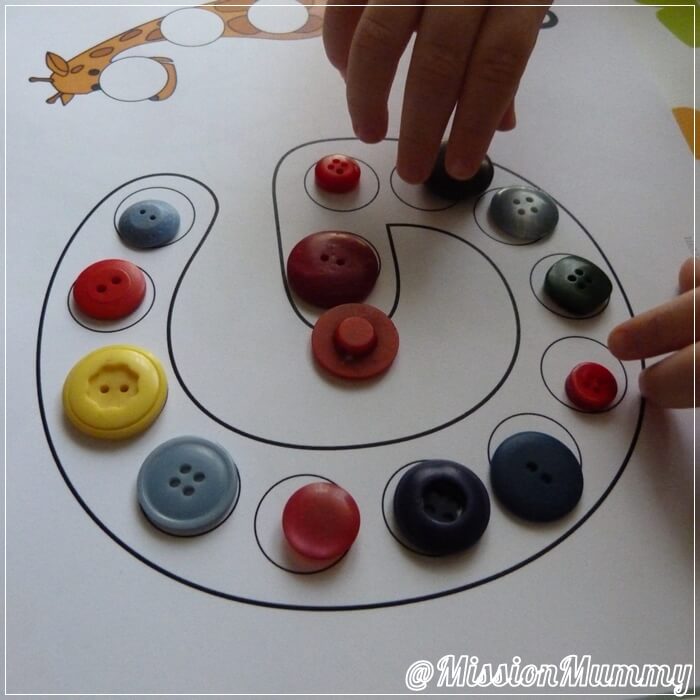 1) Pompoms and tweezers
2) Capital letter giraffe craft *
3) Letter spinner *
4) Letter and giraffe dot page *
Thursday
This was our gloves day. The match activity, that didn't go so well, so we moved onto decorating a lowercase 'g'. Adam excelled at adding glue inside the letter but didn't like that the gloves actually stuck. Mummy ended up having to quietly finish the craft as he reviewed the letter tracing mats with a whiteboard pen. As an afterthought we offered the giraffe colouring page and he really took to it.
1) Gloves matching activity *
2) Lowercase 'g' letter craft *
3) letter spinner *
4) Capital and lower case letter tracing mats
5) Giraffe colouring page *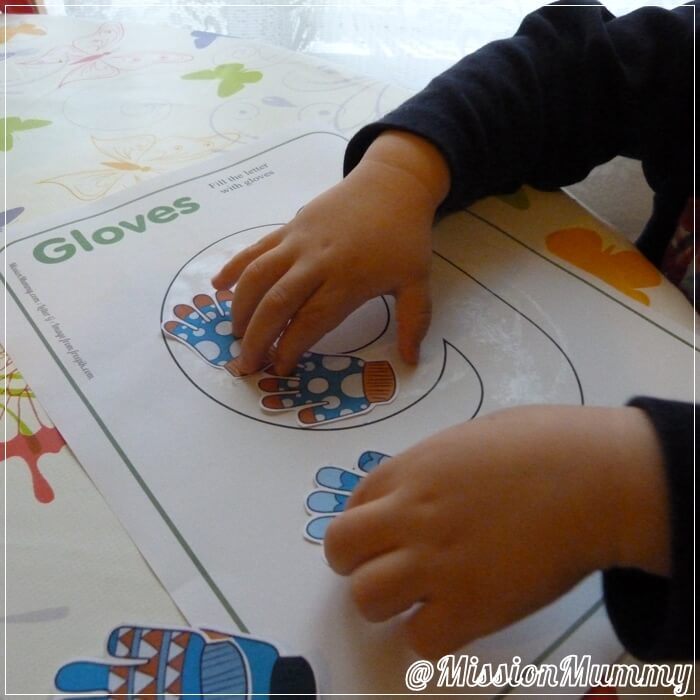 Friday
NO TOT-SCHOOL
Friday should be review day. However, Thursday night Adam fell asleep early and Friday morning we had to wake him, what followed was a very sleepy morning mostly curled on the sofa and a very long nap. Thankfully he regained some of his colour as evening fell, and was evidently much better when he struggled to sleep at bedtime.

Here is the preview of the pages in the pack I made- Click on the button below for the download. This is my 1st try and I'd love your comments!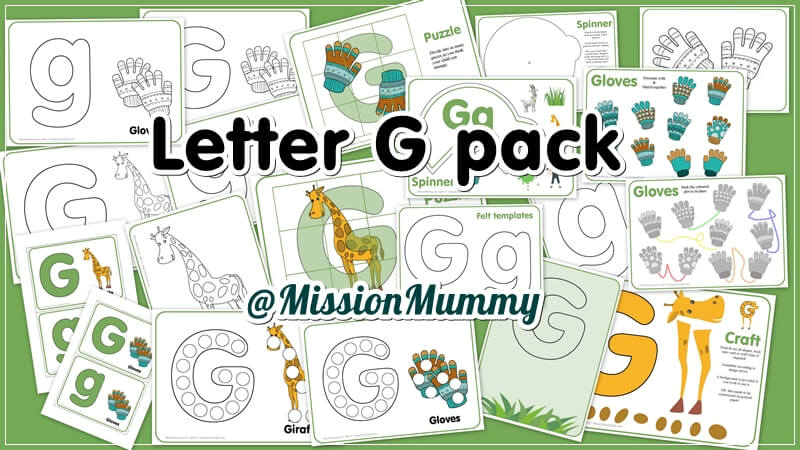 Next week: the letter H may be hippo's, hammers, houses or horses?
Linking up with 1+1+1=1 : First custom letter pack ~ Letter G {24 mos.}
Advertisment
One response to "Tot-school | Week 7 | Letter G"