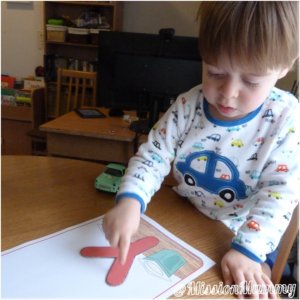 This past week's tot-school…
…was deliberately sparse
After a weeks pause we got back to tot-school light this week. We were childminding an extra little one every morning so rather than focus on just the letter we did morning activities and then I added in a letter Y activity if the afternoon allowed. With 2 little boys to entertain having a hands on activity most days set up was a real treat. Our walls became adorned with their artwork and I'm already stockpiling ideas for the week after next when we do it again.
Letter Y was a trial though. I found it difficult to get excited about and most of the 'usual' words just didn't seem to work. While I made up the set for yogurt and yo-yo I failed to find a yo-yo for us to play with so none of that material got used. Yacht – he calls it a boat, Yellow – not an object, Yam – it's called a sweet potato, Yarn – that's called wool, Yak – really, he'd not have a clue! I drew a large Y n the floor on Monday and he immediately identified it correctly, I concluded sometimes we try too hard.
The pack I've made is available for download at the end of the post.
This weeks read more questions:
It was lovely to do so many hands on activities with another child
I'd hoped to do yogurt painting but with so many messy things each moring I couldn't face it in the afternoons
I've chosen not to include pictures of the other little boy, it's not my place to make the decision for his parents and even if it limits my pictures I'd feel unsure without express permission for each and every photo.
Week 24 : Letter Y
* denotes custom resources available as part of the pack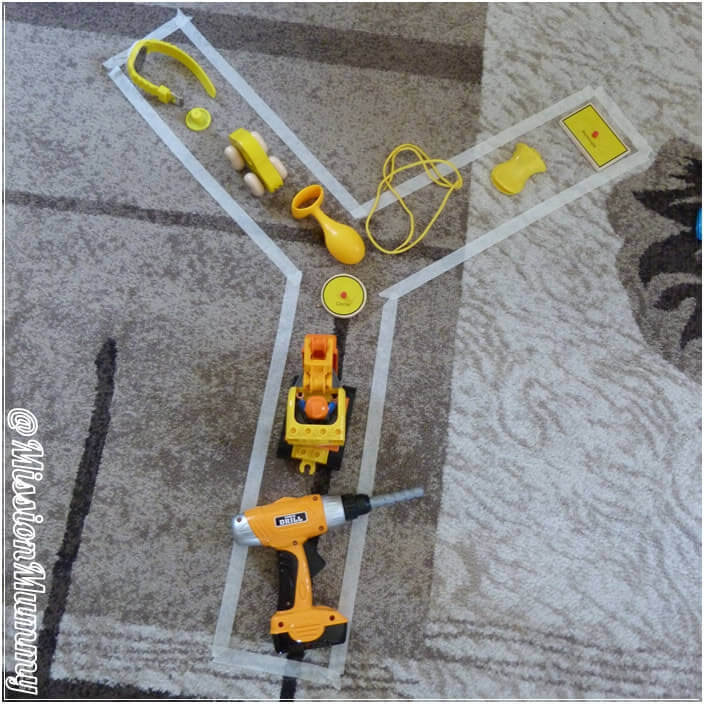 Monday
Unhappy with the letter tracing sheets I decided the kick off the letter Y by doing a yellow colour hunt. Out came the masking tape and soon we were happily adding all sorts of toys into our letter shape. This continued long after the photo's were taken and I left the letter on the floor all week as a reminded with the items he'd gathered in a basket.
1) Floor Letter Outline
Tuesday
Nothing today.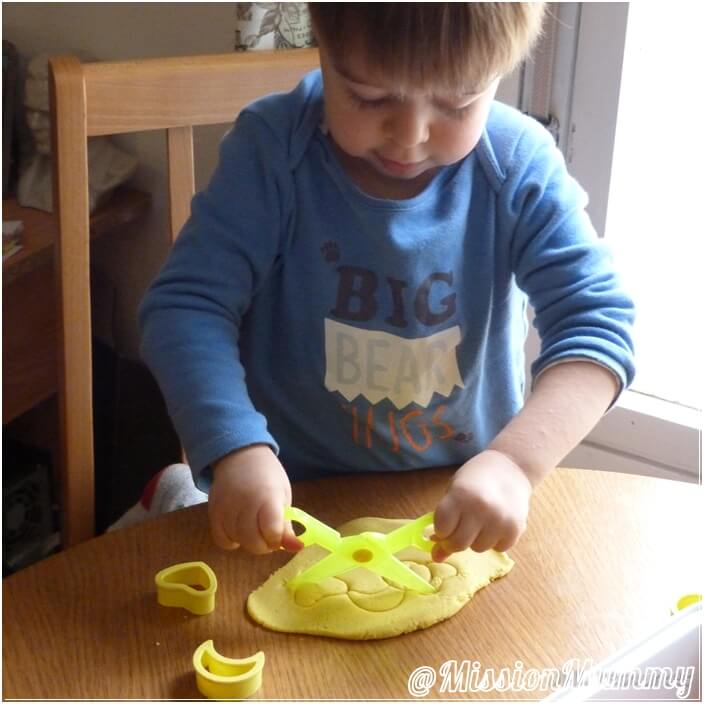 Wednesday
Wednesday morning we broke out the play dough that I'd made in Yellow this time. We practised all sort of mark making, stamping, cutting, rolling and I even tried drawing the letter 'Y' for Adam but he wasn't that interested.
1) Playdough

Thursday
Today our morning activity was the paint stampers and the boys did amazingly each completing over 10 sheets. I made sure I gave Adam the Y for yogurt one which is filled with his favourite stamper – black… oh well, kids don't always choose the best things for photo's!
1)letter Y do a dot page *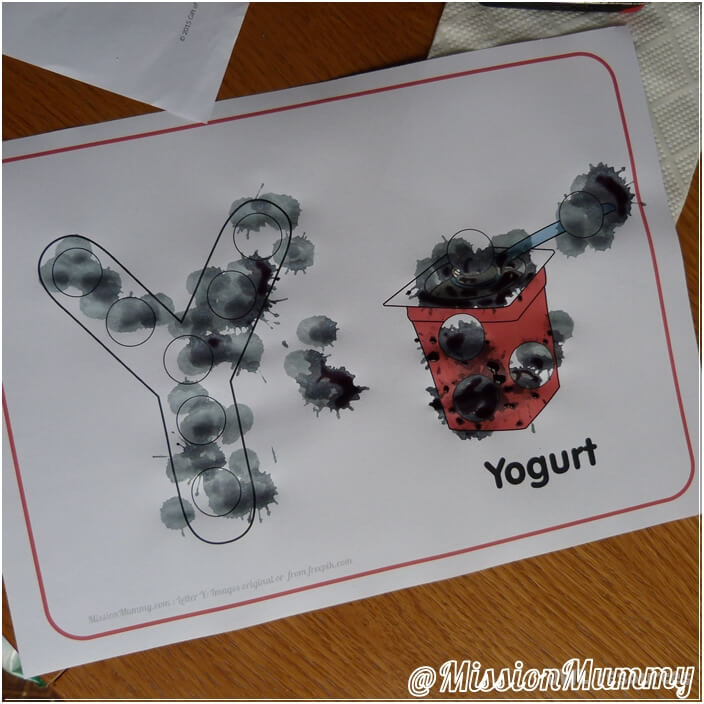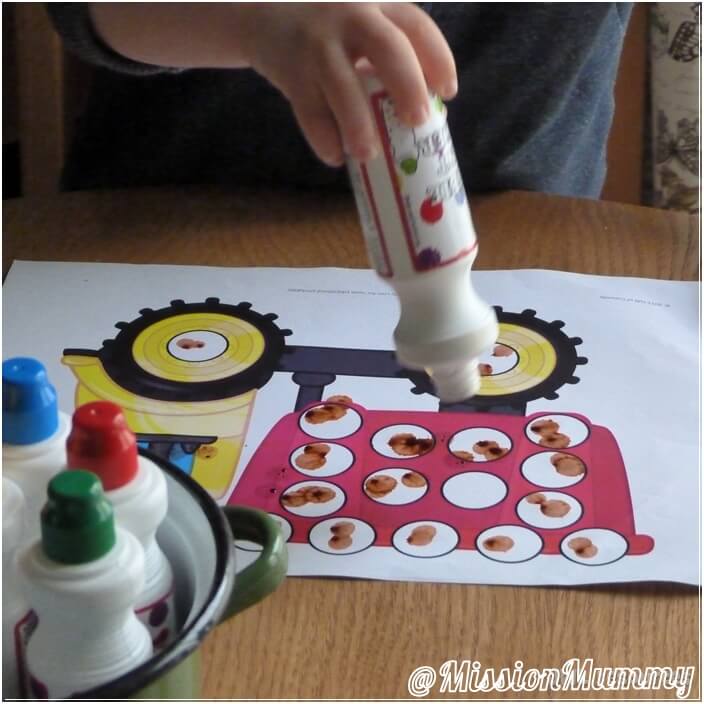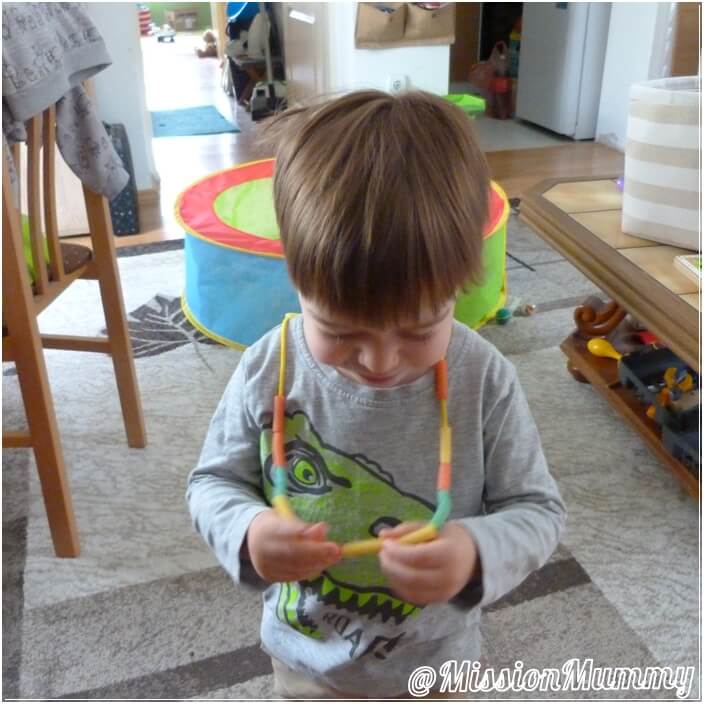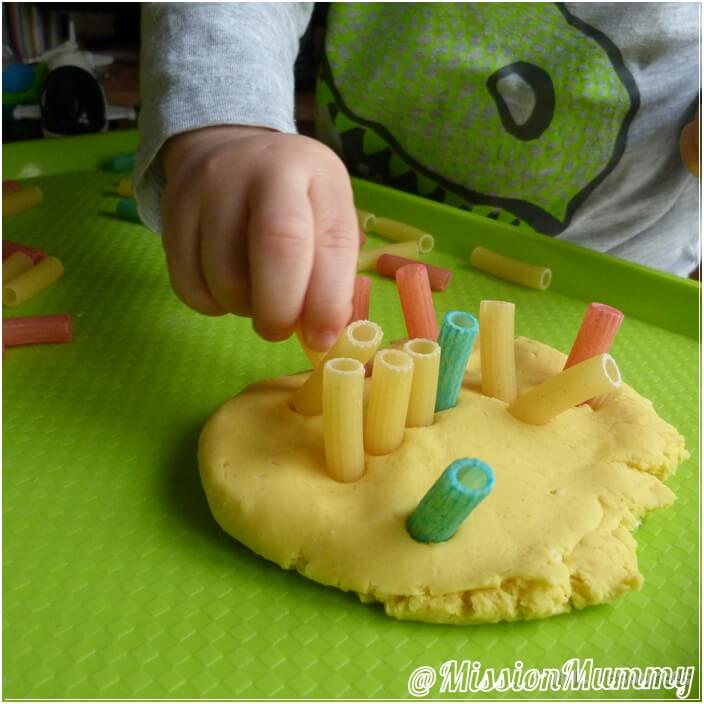 Friday
Friday we got the threading pasta and once there were two beautiful necklaces we grabbed the play dough to extend the activity into castle building!
1) pasta necklaces
2) play dough

Saturday
Saturday morning, we had a stay in our PJ's type morning. We made our letter craft and completed our guided letter page.
1) Letter Y for yogurt craft *
2) guided letter page *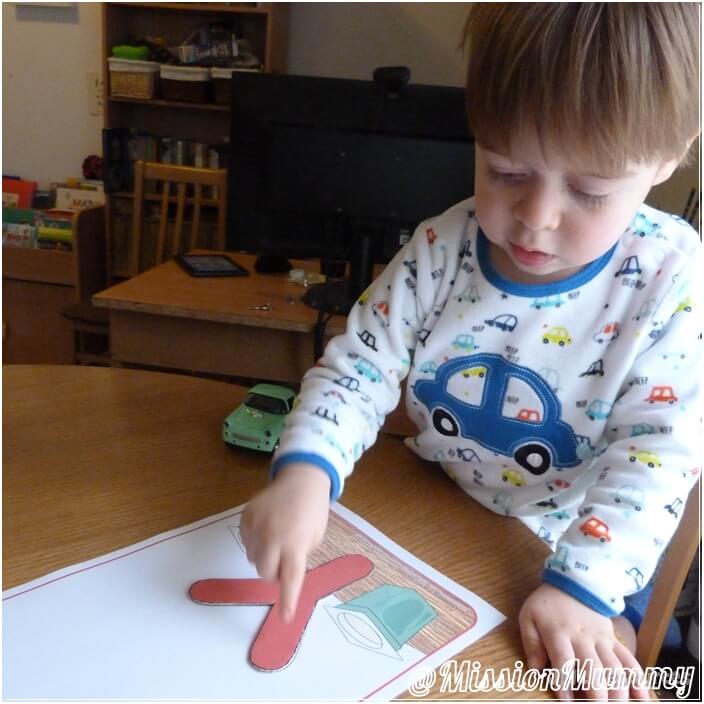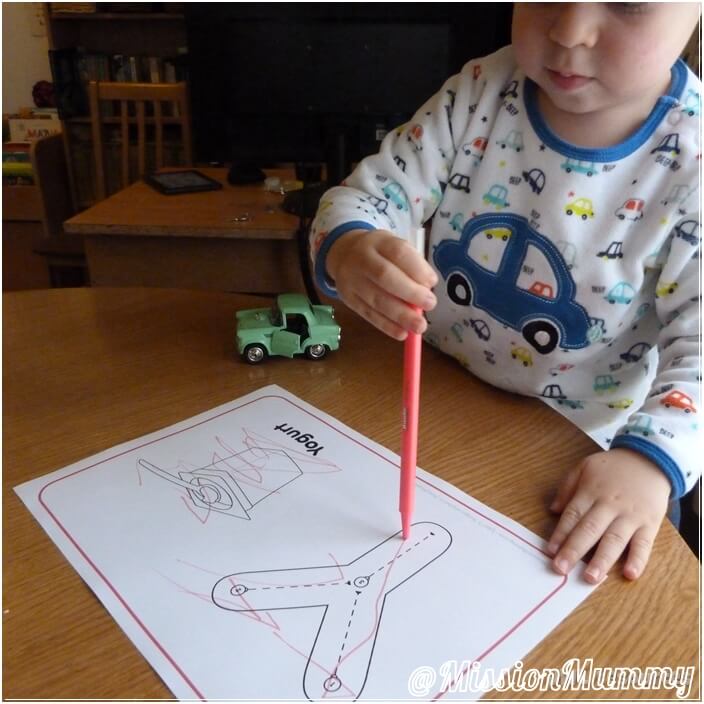 <
Here is the preview of the pages in the mini pack I made- Click on the button below for the download. Do let me know what you think – I'd love your comments!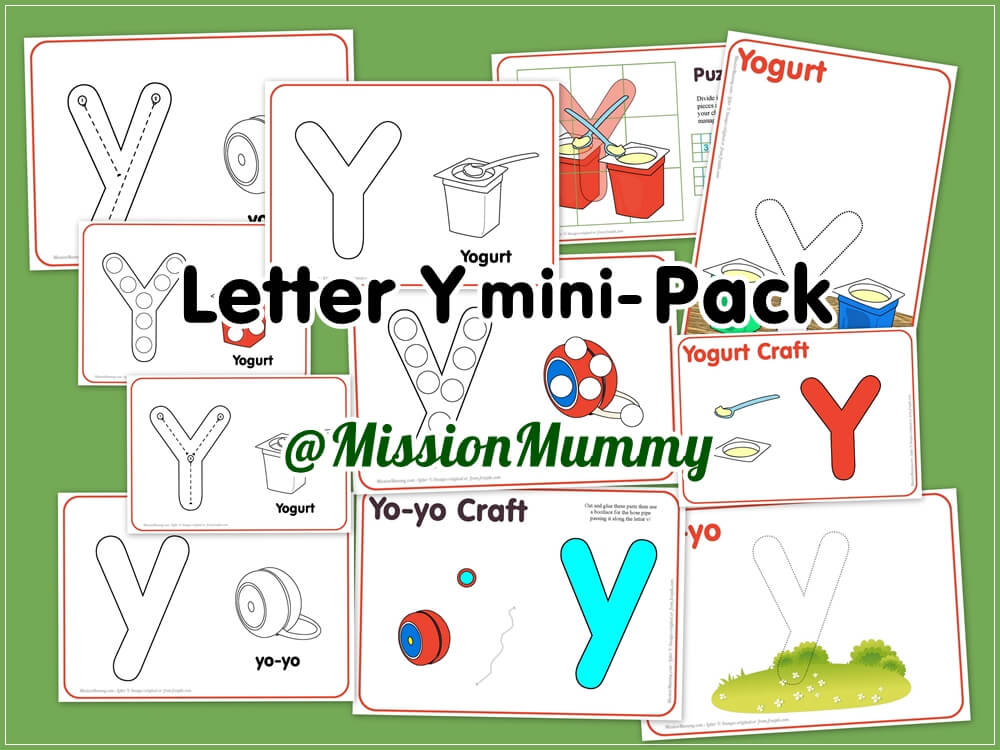 Linking up with 1+1+1=1 : mini yellow adventure ~ Letter Y {29 mos.}
Advertisment