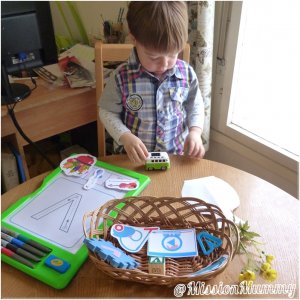 This past week's tot-school…
…rolled slowly across the finish line
Letter V didn't pick up the pace much after last weeks poor show, I'd say we got though roughly half of the possible material, and did no 3d craft. Van's was clearly the favourite word and having a new toy van to play with did cause a little distraction and it manage to live most of the week outside of it's letter basket home. The more the week progressed the less we did as nap times fluctuated and became erratic – Friday Adam slept from his usual wake up time all the way through till his evening meal!
However, even with such a brief encounter the letter still seemed to stick. Thanks to Bing Bunny we often call our vacuum 'voo-voo' and not a hoover like I had during my childhood, but many of the other words weren't already familiar. Vase (I don't seem to use them recently), vegetable (he named the individual ones or the container) and violin (guitar?) didn't go down so well. I've found more and more that the typical items we use for the alphabet can actually be rather confusing. While building vocabulary is a great bonus I'd rather it not be at the expense of the key element – the letter.
The pack I've made is available for download at the end of the post.
This weeks read more questions:
The Van, it's already made it's way into general circulation, mummy loved the van craft, probably because she spent far too long hand drawing the background!
the sheer lack of stuff covered. I'd really hoped to make a vase out of dough and had looked out some plastic flowers. Overall, tot-school felt like a passing activity rather than a dedicated table time this week.
If I've printed material and find an appropriate time to use it up on Saturday then I do, but it's not part of the plan. Tot-school is never a priority if it's missed then that's ok by us!
Week 21 : Letter V
* denotes custom resources available as part of the pack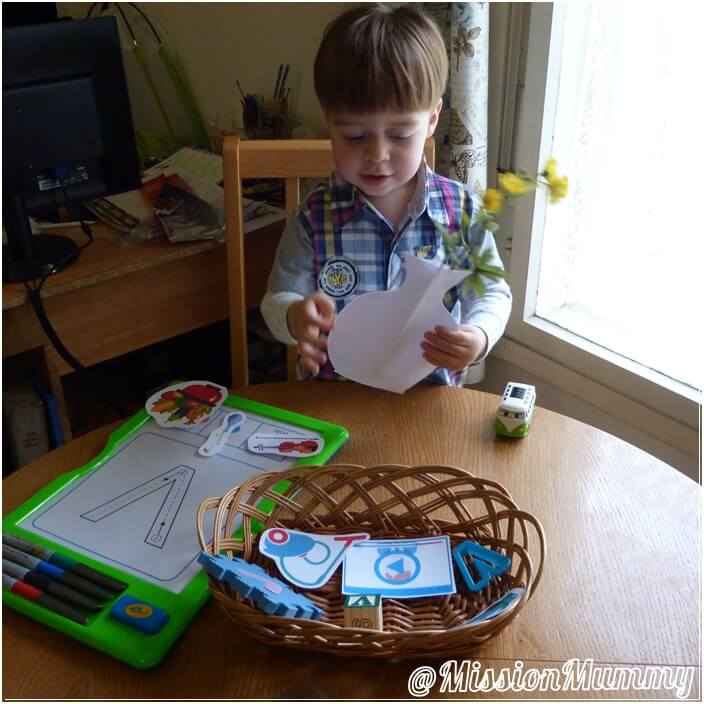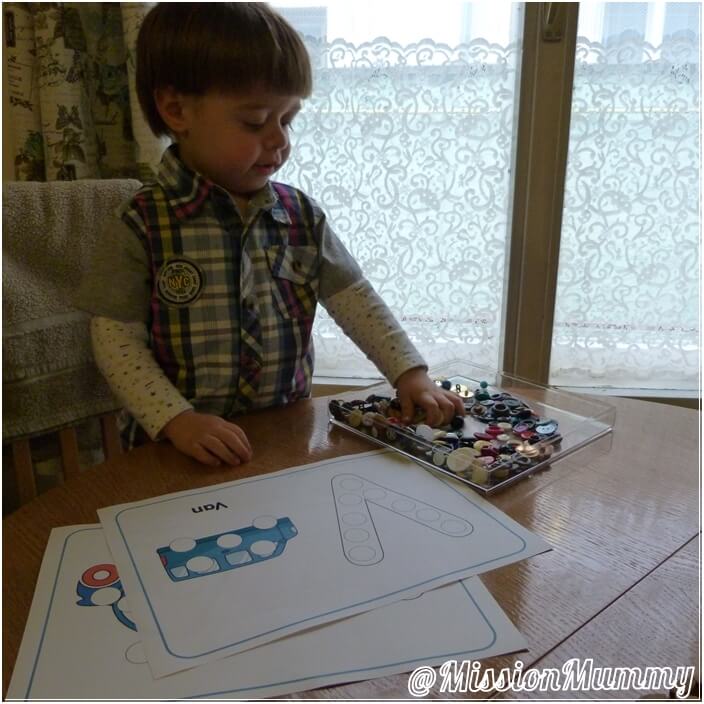 Monday
At the risk of repeating myself, we kicked off our usual letter centre and letter basket combination quite happily. Adam's come to expect this and loved to pull everything out of the basket to see what's there and if anything matches with the letter centre. Buttons were requested next and we used both the van and the vacuum sheets.
1) Letter basket
2) Capital letter tracing mat
3) buttons and do-a-dot pages *
Tuesday
Nice and neat for Tuesday's tot-school. It started when Adam requested the letter basket again, because he could see mummy preparing familiar bits… then we moved onto the letter spinner before completing the 3 piece puzzle.
1) Letter basket
2) Letter spinner *
3) 9 piece puzzle (into 3 pieces) *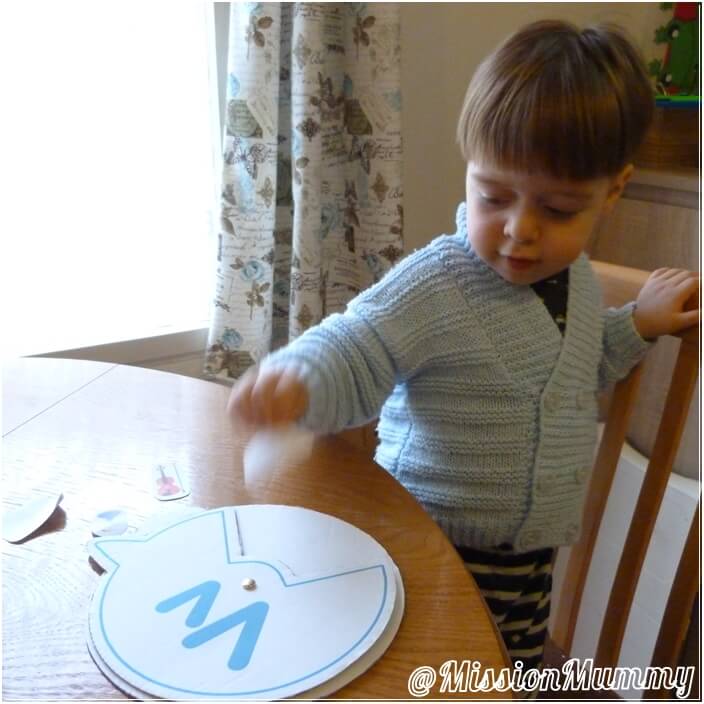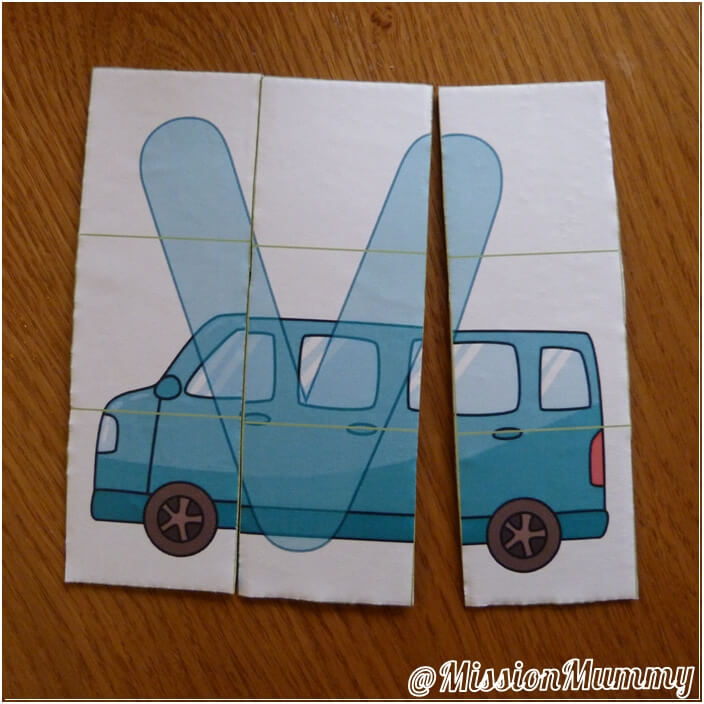 Wednesday
Wednesday was the first day we actually got Adam to sleep for his nap this week and after two very trying days mummy and daddy thanked the babysitter and went to the city. I'd left a guided letter page stick to his independent work table with some pens which he engaged in later that evening and accepted that tot-school was probably not going to happen.

Thursday
Thursday's project was the van craft. Adam wasn't really in the mood for tot-school so we quit after just this one but it was nice to have at least one craft for the wall this week.
1) Van Craft *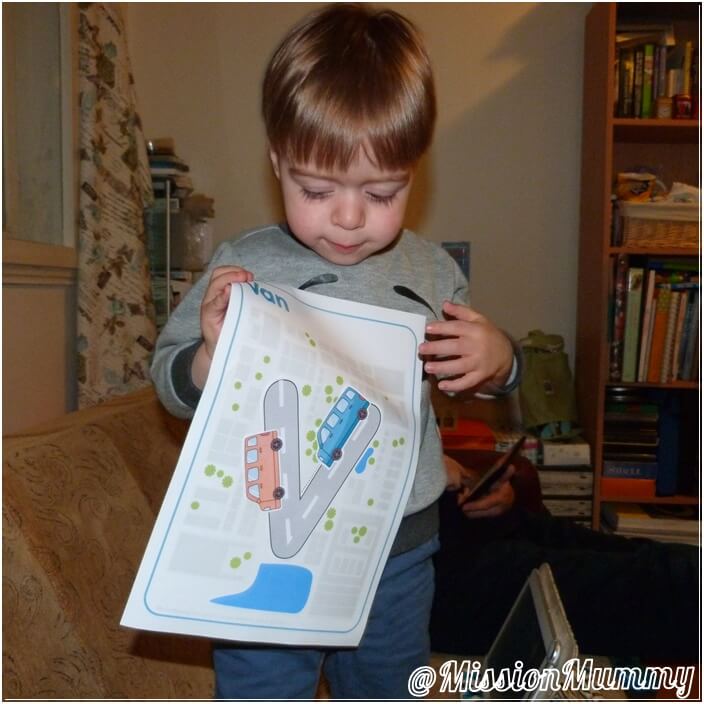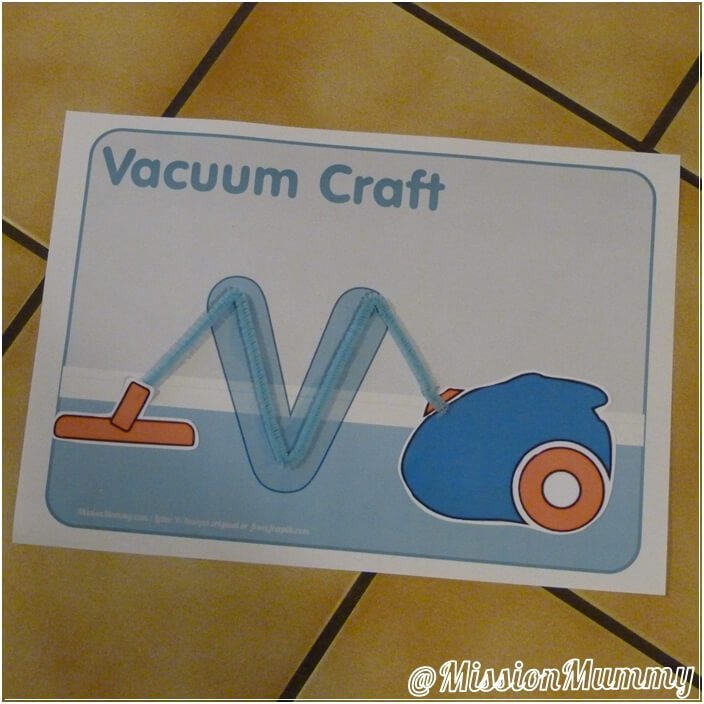 Friday
If we thought our sleep woes were over we were mistaken, A late morning meant nap time was too early to settle again. He was too tired to engage in anything let alone tot-school. Slow blinks and reddened eyes gave us no choice but to hold his sobbing frame and rock him to sleep. Toddlers are after all just toddlers and tot-school is never a priority. We did however sneak in the other letter craft for vacuum on Saturday afternoon!

Here is the preview of the pages in the pack I made- Click on the button below for the download. Do let me know what you think – I'd love your comments!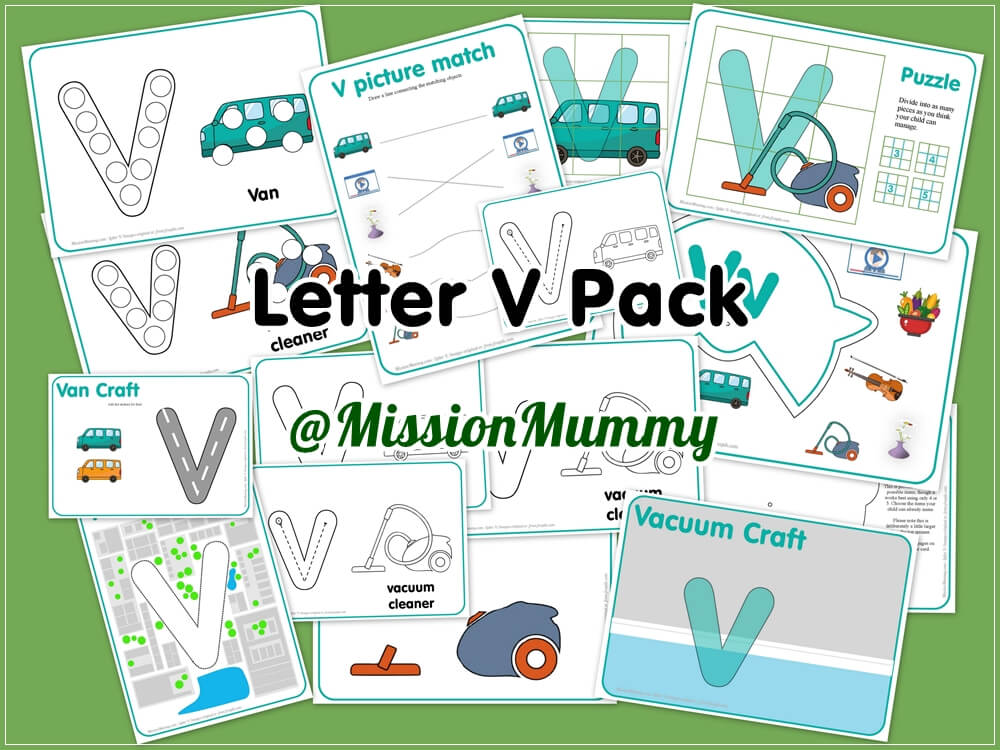 Linking up with 1+1+1=1 : Voom Vroom Vans ~ Letter V {28 mos.}
Advertisment
One response to "Tot-school | Week 21 | Letter V"