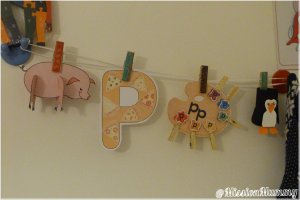 This past week's tot-school…
…was perfectly crafty.
February rolled in with snow still one the ground, it was -6 outside on Sunday and it felt cooler, I write this the following Sunday in the balm of +12. The sudden shift combined with a few other bits means I spent just about all week in my PJ's getting dosed up and feeling rubbish. Tot-school got creative as I struggled to concentrate and opted for role play and craft over paperwork.
As is often the case children pick up on their parents loves and all the crafting did Adam no harm. It also helped that I had tuned into a couple of his loves, Postman pat and Bing bunny (specifically the character Pando). Their presence dwarfed most other tasks and some activities were almost abandoned when their faces appeared. As P is for play as well as pencils it was a lovely mix of light activities that lead well back into creative play.
The pack I've made is available for download at the end of the post.
This weeks read more questions:
The letter basket was really well received and hanging up our crafts at the end of the week felt like a big achievement even though the week was quite light on activities.
The postman pat roll play really didn't get going sadly. Also, not a flop but a sadness : We never actually got round to covering the standard letter pages or the do a dot sheets that would have involved more conversations on pigs and penguins.
The short answer is no. Next week will be the letter R. Adam can not identify a queen from a king, and there are precious few other options. Q does not exist in Serbian and as this is our first time through I don't think any harm will come from skipping.
Week 16 : Letter P
* denotes custom resources available as part of the pack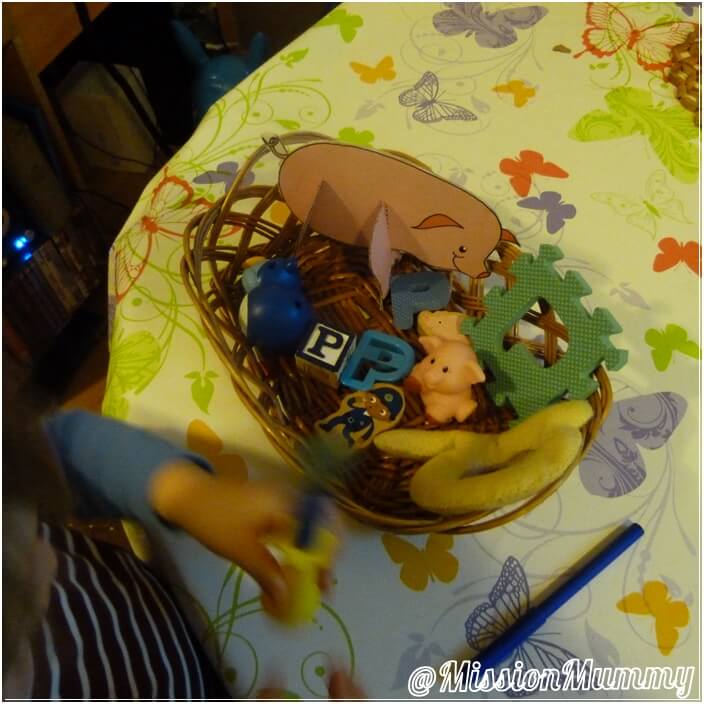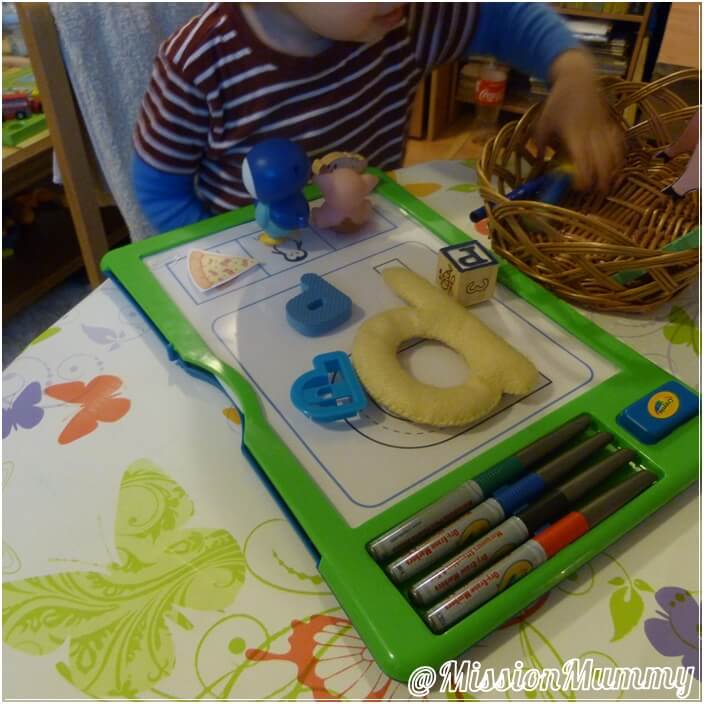 Monday
The standard start of the week with a letter and letter tracing mats gave us a lovely introduction as per usual. As i set up I made a cardboard pig using the 'stand up paper pig' template which facinated Adam initially. We talked about all the things we found in the basket and matched some of them to the letter tracing mat's images.
1) Letter basket
2) Capital letter tracing mat

Tuesday
Wanting to keep that 'p is for' rolling we kicked off with the letter spinner, a task made a bit tougher by the appearance of Postman Pat (nb. slightly different image in download for copy-wright reasons) but a pause to see him in action lead us back to the table to make a tube penguin craft. This wasn't an original idea but I've included a template as I didn't find one of my travels.
1) letter spinner *
2)penguin craft *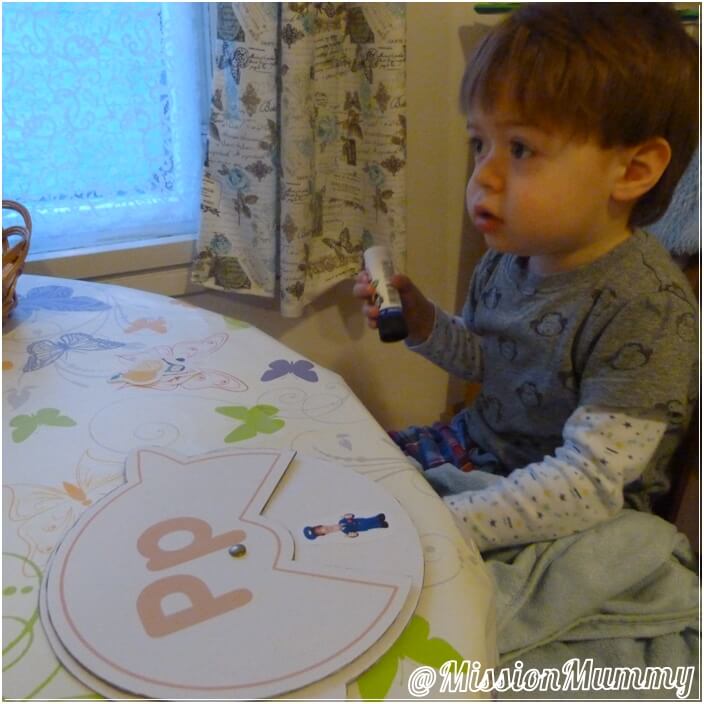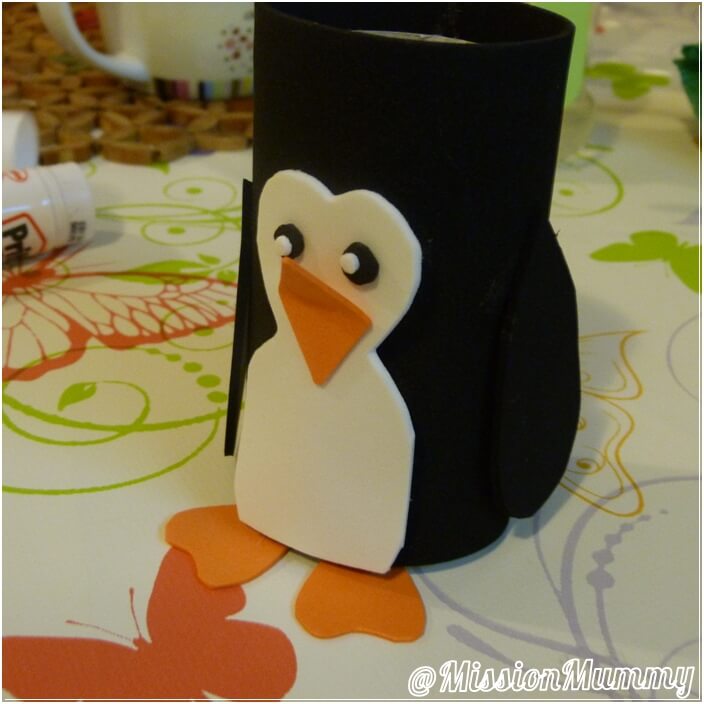 Wednesday
No totschool today.

Thursday
Back at the beginning of our tot-school journey we'd used the peg paint pallets that come with the letter tracing mats. Adam had been unable to open the pegs and so we'd ditched them but as paint was one of our works we tried again and managed about half. We then used our fine motor skills again for some pencil control on the picture match page and some finger tracing for Pando to find his friends.
1) Peg paint pallet letter P
2) P Picture match *
3) Pando's Friends (please e-mail me for this file as I don't have the right to place it online)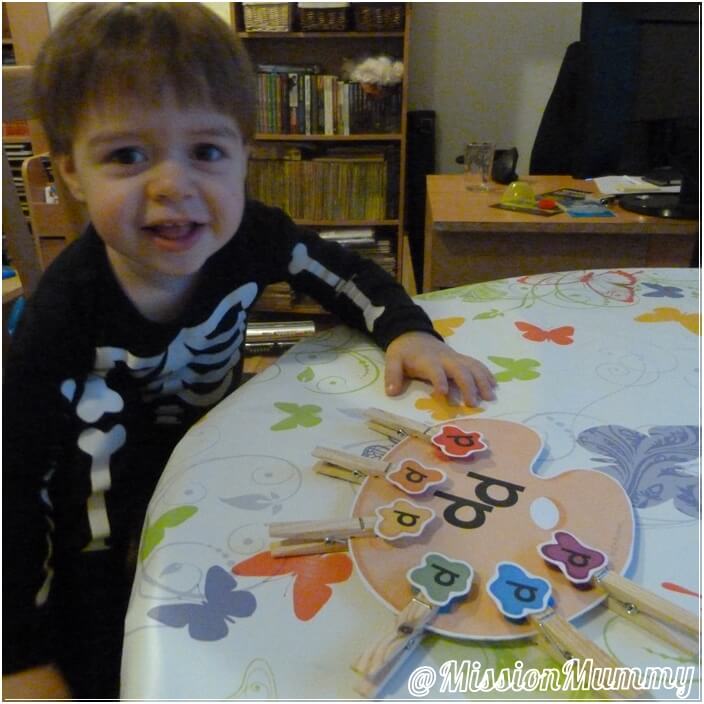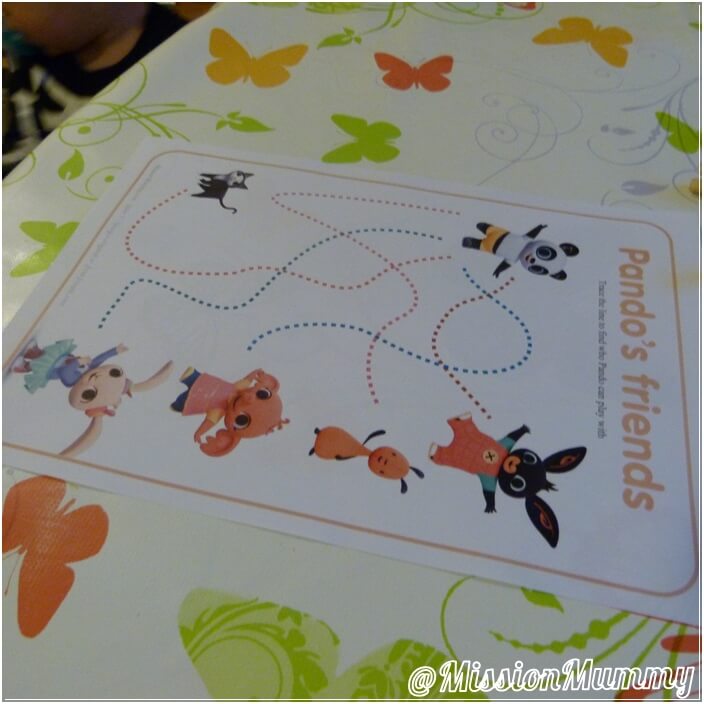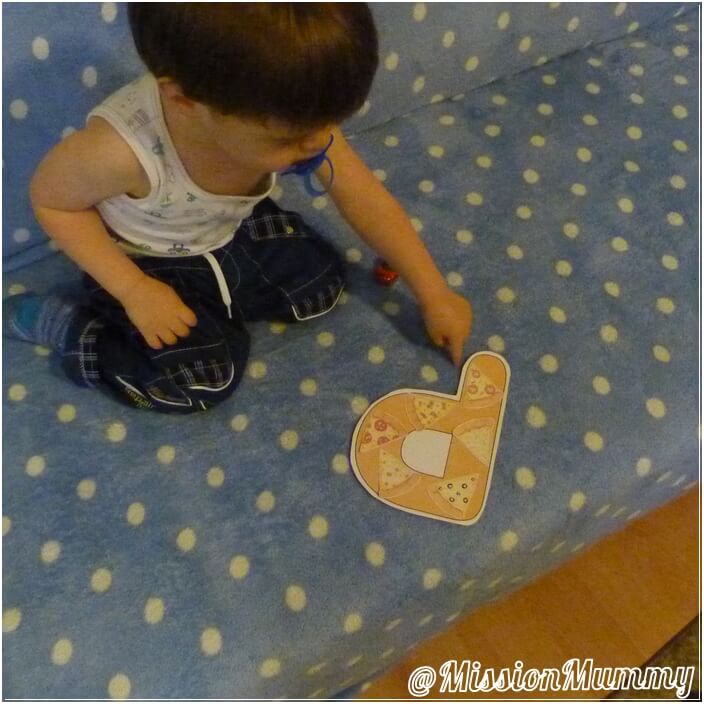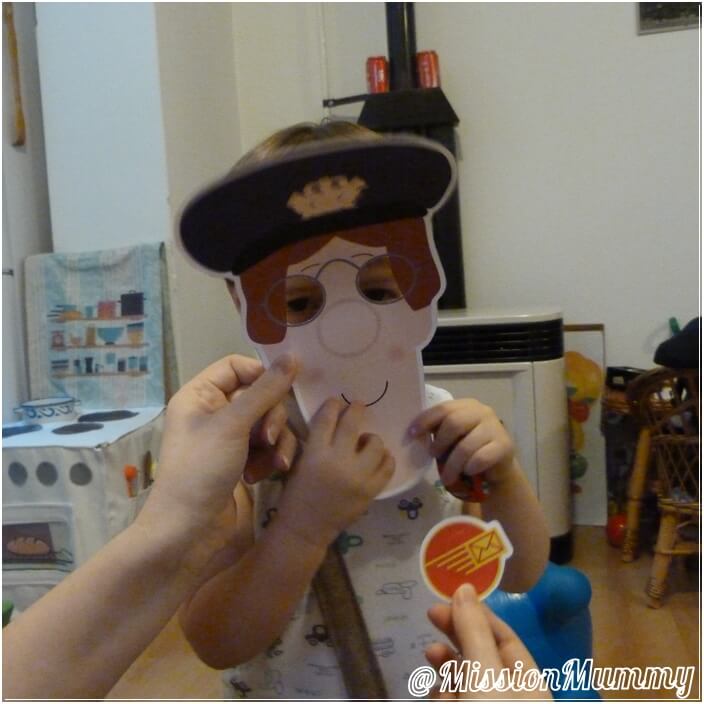 Friday
As is quite usual I have something that's been sitting waiting all week and this time it was a large letter P to be covered in pizza slices and so Our last table activity for the week was to complete it. We also spend just a few minutes pretending to be postman pat, I found a small bag with some envelopes for the bbc postman pat set, I then drew Pat's face (for a mask) and the special delivery badge (glued on top of an old badge). Adam didn't really get into this though it will be added into the dressing up stash.

Here is the preview of the pages in the pack I made- Click on the button below for the download. Do let me know what you think – I'd love your comments!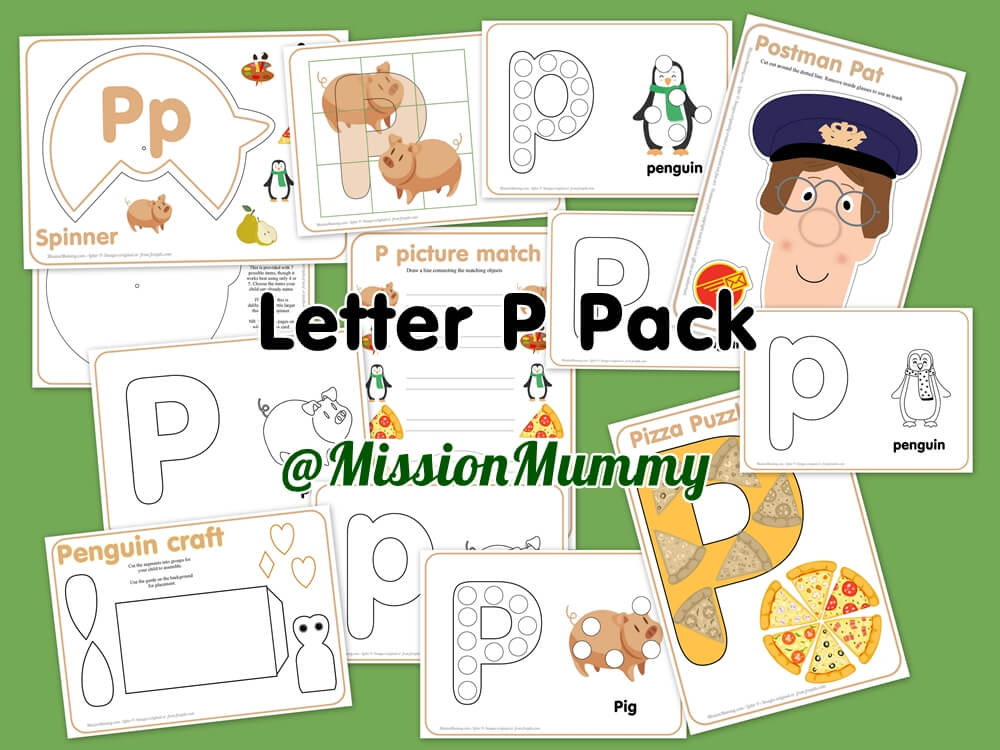 Linking up with 1+1+1=1 : Perfectly crafty ~ Letter P {27 mos.}
Advertisment
2 responses to "Tot-school | Week 16 | Letter P"