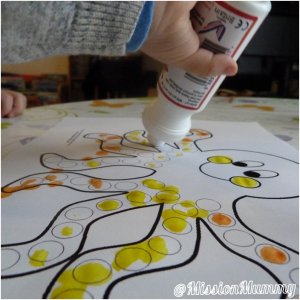 This past week's tot-school…
…was our refuge.
December and January are riddled with events for us, plans are only good until the next event approaches and messes everything up. This week ended in Slava, a Serbian Orthodox tradition that's highly valued and holds as much religious significance as the hosts wish. For the layman it's basically a day long feast table, it's also a great chance for Adam to practice his social skills.
Meanwhile, tot-school prep feels like it's been dominating the little time I've got for me. As a result the packs are definitely already starting to see a thinning down. This week I tried to use less home-made and more resources I'd sourced and it made a real difference. We also cut down to 3 days of tot-school, or really 2 as one day we only did one activity. While I had made up extra resources I feel Adam really got the concept of the letter quickly, so rather than squeeze in more we threw any screen time limits to the wind and let our overtired and well socialised boy vegetate. (yes terrible parents I know!)
The pack I've made is available for download at the end of the post.
This weeks read more questions:
The Mr octopus craft was probably our favourite, we returned to play with it again later in the week too. The 'O-key-toe-puss' was a favourite word most of the week!
I'd hoped to use the idea of O for Oven, but Adam just called it a kitchen or a cooker, so, while he loved the image it actually proved a distraction.
This was a cup of hot water with a good dollop of hand soap. Mix with an electric whisk until you get a thick foam. I repeated the process and filled a large shallow bowl – the mixture does reduce when played with. Hot water makes the bubbles warm to the touch, washing up liquid would probably yield more bubbles if you skin can take it.
Week 15 : Letter O
* denotes custom resources available as part of the pack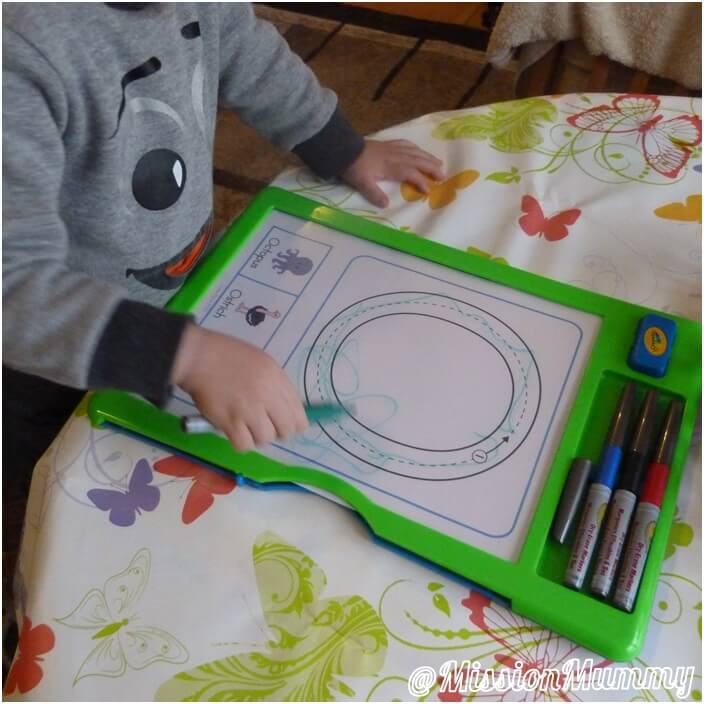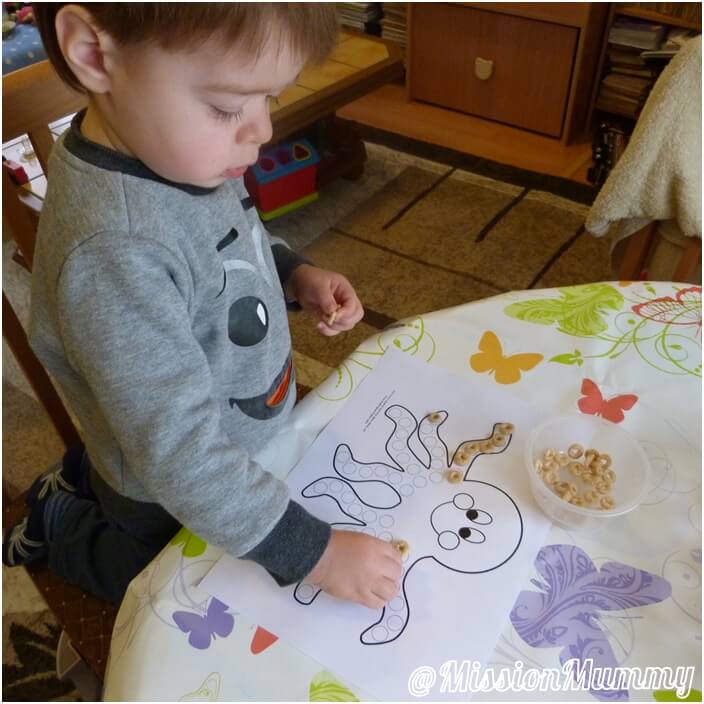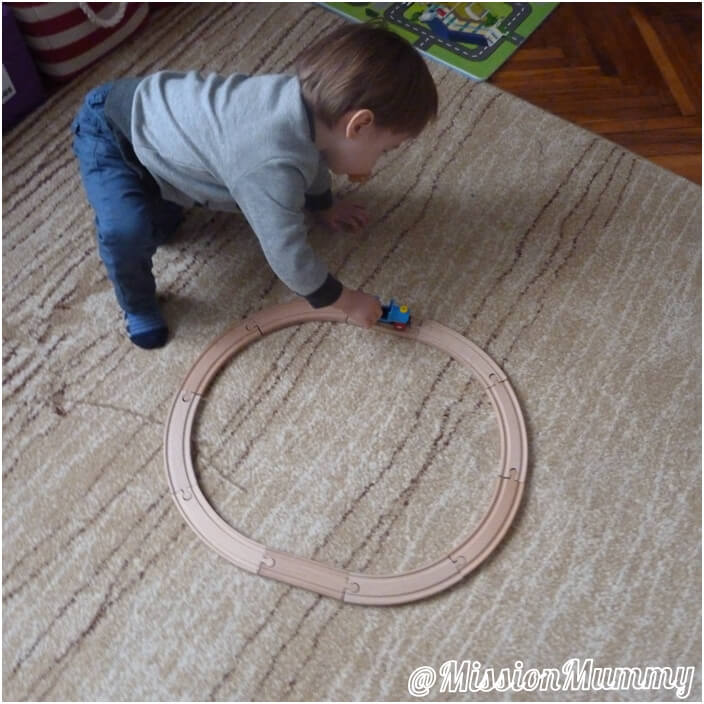 Monday
To avoid the circle vs letter mix up I didn't bring out the letter basket but started with letter tracing mats. From there we used the Octopus Cheerio Project which I'll admit didn't last too long as there were just too many circles. As daddy was on the phone we moved tot-school into the bedroom and practised making the letter with train track.
1) Capital letter tracing mat
2) Octopus Cheerio Project
3) train track

Tuesday
It's been a while since we tried scissor skills and while I had made up an octopus craft it was nice to try something different. I placed my hands around Adam's as we cut one of the Mr Octopus and the Adam had fun sticking on eyes. We made 3 in total leaving big circles of string to hang them up or taking the octopuses for walks around the house!
1) Mr Octopus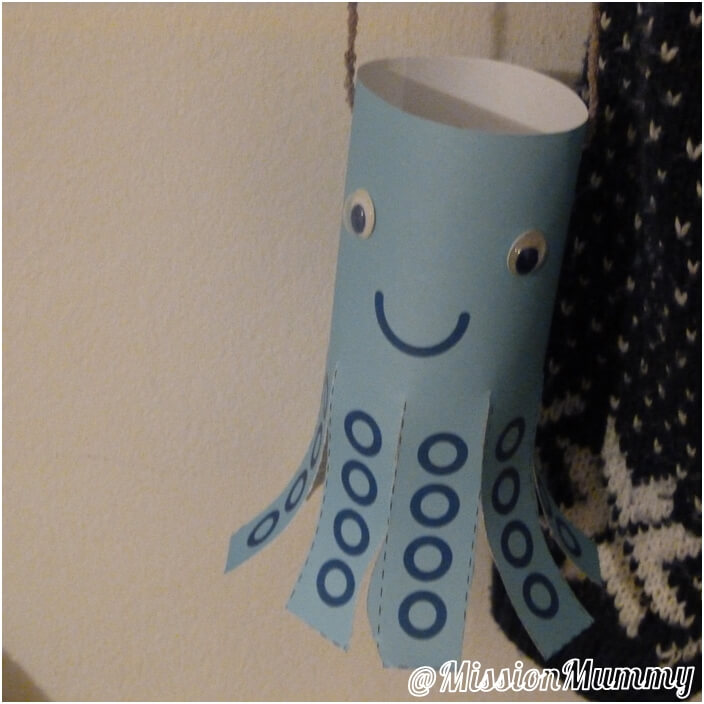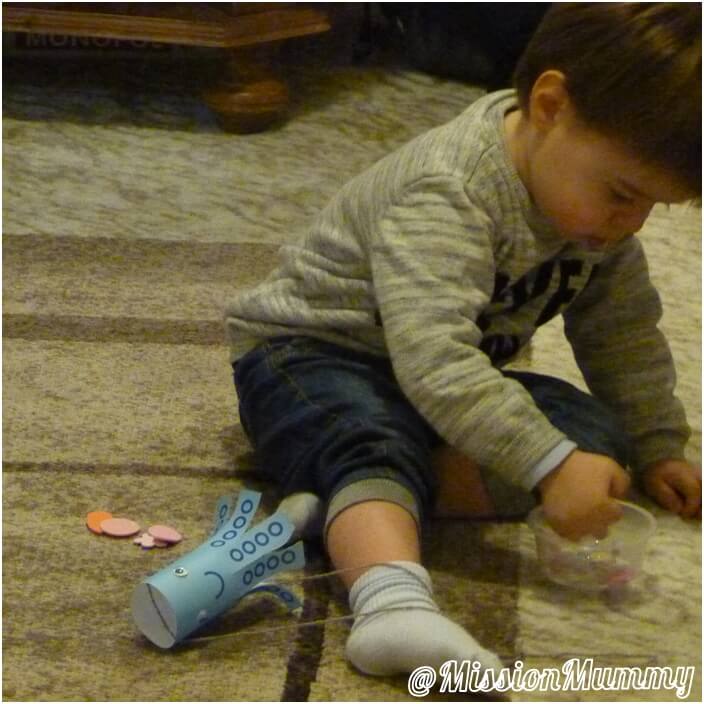 Wednesday
No totschool today.

Thursday
This was day 1 or three missed nap times so we powered through lots of activities in our long afternoon. The letter spinner lead well into the letter 'o' match page which uses the same images. From there we did our orange craft, first without glue and then with. After a short break we grabbed our Octopus Cheerio Project from Monday and had some fun with the yellow and orange paint dabbers. Setting 'O' aside we had a quick review of colours with some plastic tokens and a large tub of foam!
1) letter spinner *
2) Letter match page *
3) O is for Orange craft *
4) Octopus Cheerio Project
5) Foam tub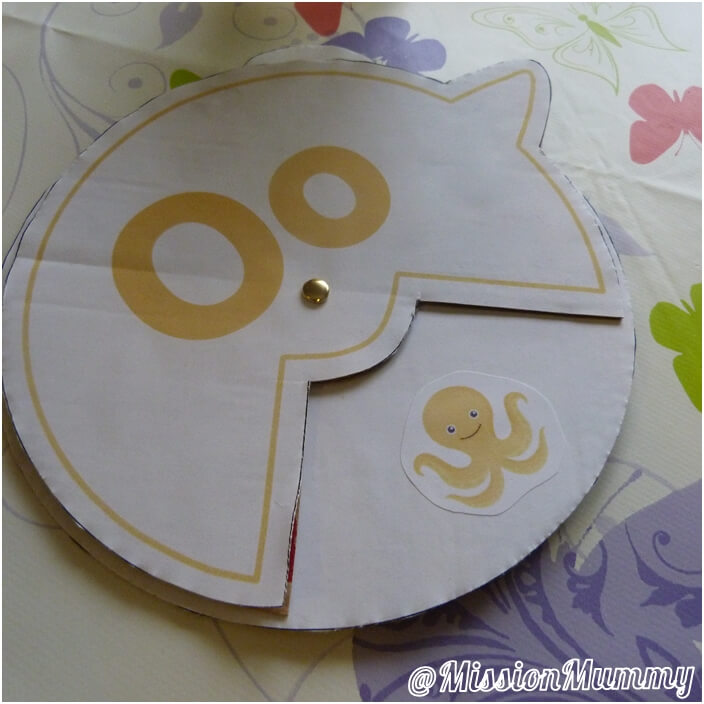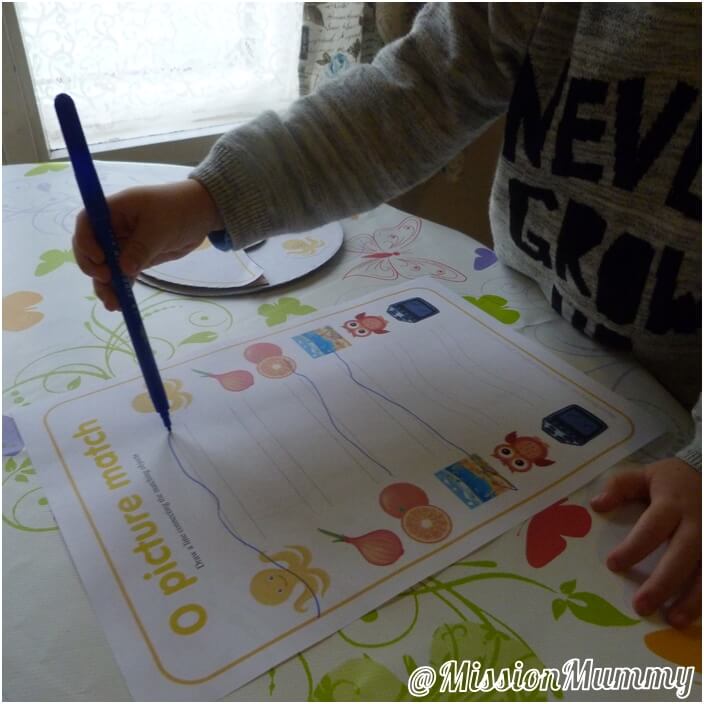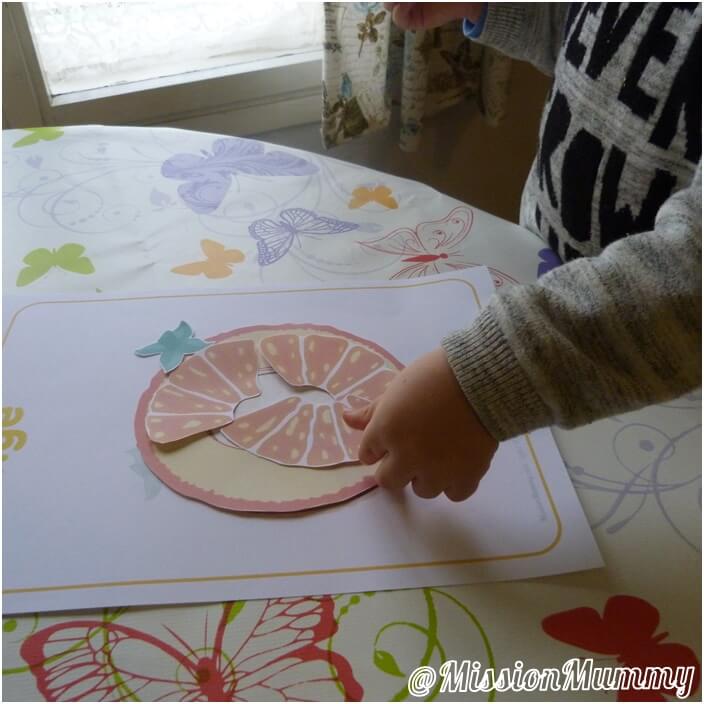 Friday
Friday we spent at slava so no tot-school.

Here is the preview of the pages in the pack I made- Click on the button below for the download. Do let me know what you think – I'd love your comments!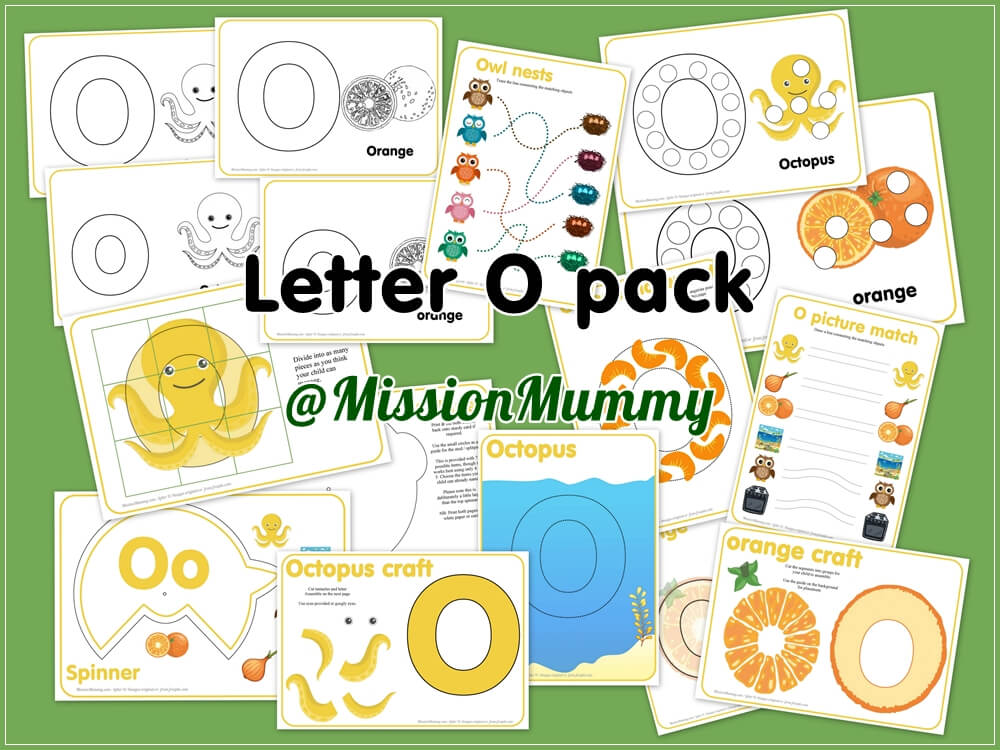 Linking up with 1+1+1=1 : Octopus & Oranges ~ Letter O {27 mos.}
Advertisment