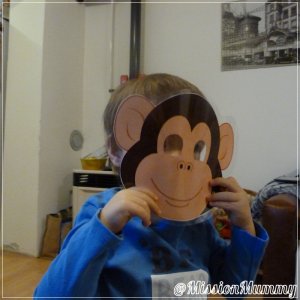 This week's tot-school…
…was stir crazy!
For much of the week temperatures outside regularly dropped into the double figures and our poor little guy had to do with being cooped up all day, sometimes only exploring one room at a time as the doors conserved heat and the hallway linking them turned into a fridge. Totschool was therefore both a release and a chore, something new to explore but one of limited options. Monday went really well but the next 2 days struggled.
Letter M is a great one to explore and we really dwelled in the monkey theme. However the most beautifult moment for mummy came when he was working with the M craft. He took the pieces of map and as they came together he declared with real surpise 'Look a m!'
The pack I've made is available for download at the end of the post.
This weeks read more questions:
The mask was a big hit again, though the hat was a little more hit and miss. The crafts were probably the best learning moments even if the monkeys limbs are all backwards.
The caps page just didn't hold his interest, perhaps we've overdone buttons and stamps and other placement bits and he's looking for something new.
looking back it must seem like totschool is a big part of our day, but it really isn't. It's probably more part of my day as i find activities and ideas but for Adam isn't often shorter than a couple of his favourite cartoons. It's rare to be longer than 30 minutes.
Week 13 : Letter M
* denotes custom resources available as part of the pack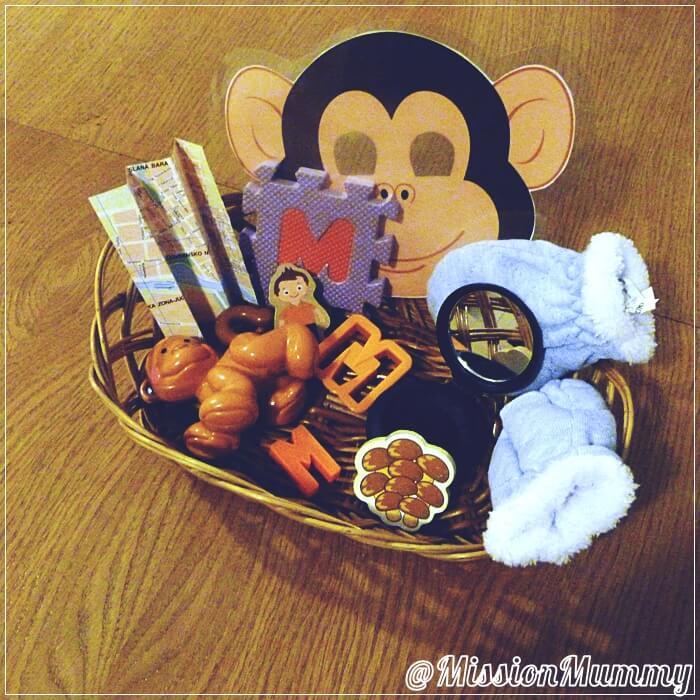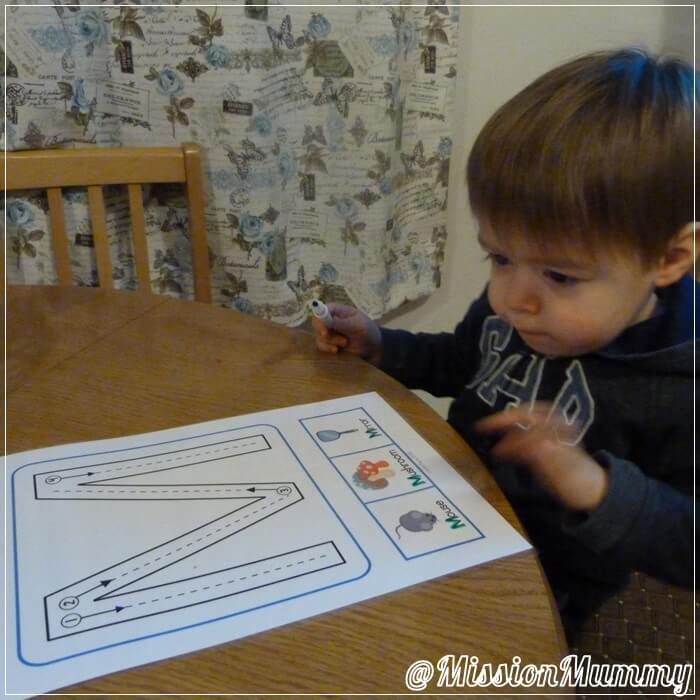 Monday
We kicked off with exploring our letter basket and the capital and lower case letter tracing mats, I also used our letter and image pages to highlight the two main words for the week, a monkey and a map. The basket contained a monkey mask which we played with quite a bit after and the lion mask from last week came and joined it.
1) Letter basket.
2) Capital and lower case letter tracing mats
3) Monkey Mask

Tuesday
Today didn't really go that well. Adam wasn't very interested in sitting at the table and while he placed a few bottle caps on the page it didn't grab his attention and he slid off the chair without accepting any other activity.
1) Caps page *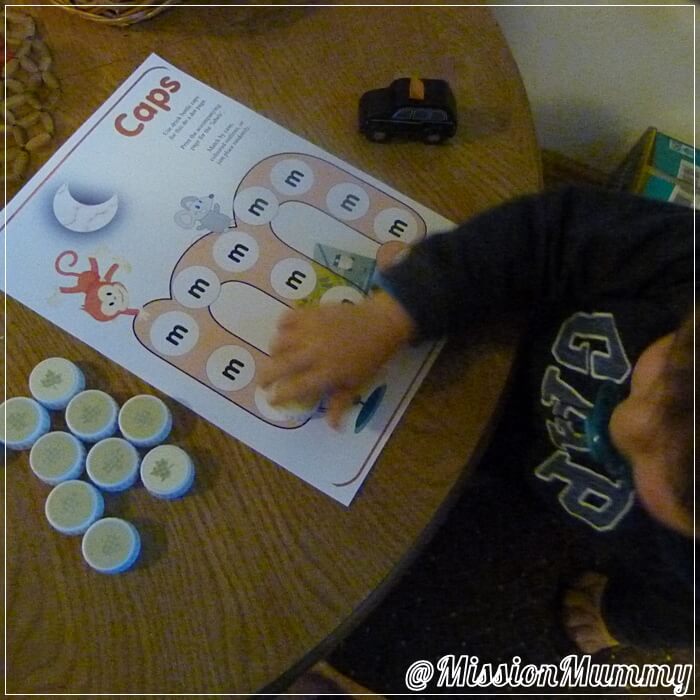 Wednesday
No totschool today.

Thursday
I'll admit I was feeling totally derailed by this point and badly wishing to get back on track. With the week half gone it wasn't only tot-school that has slipped from my fingers. Going back to the familiar we started by making our letter spinner wheel. Adam's quite independent with these and recognised it instantly. After chatting about the objects we made the monkey hat / crown. Finally we had a beautiful moment when Adam recognised the letter 'm' as we used the map craft.
1) Letter spinner *
2) Monkey Hat *
3) Map craft *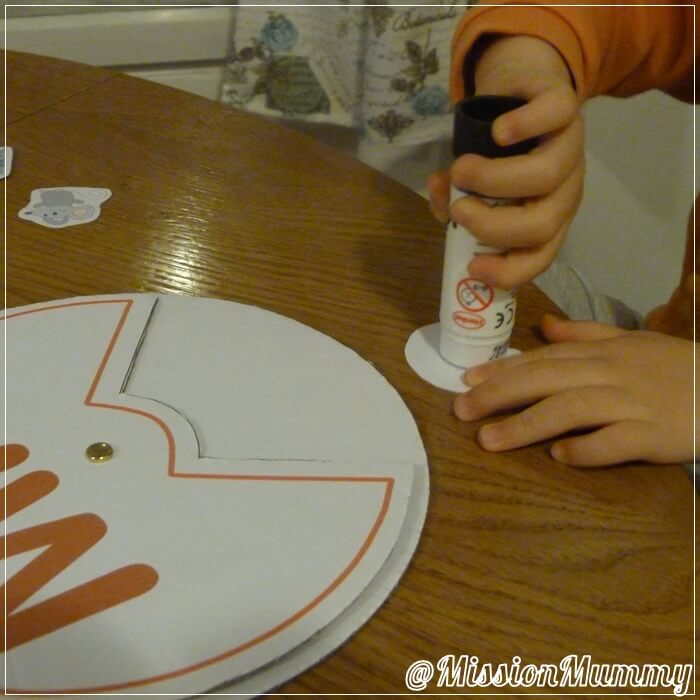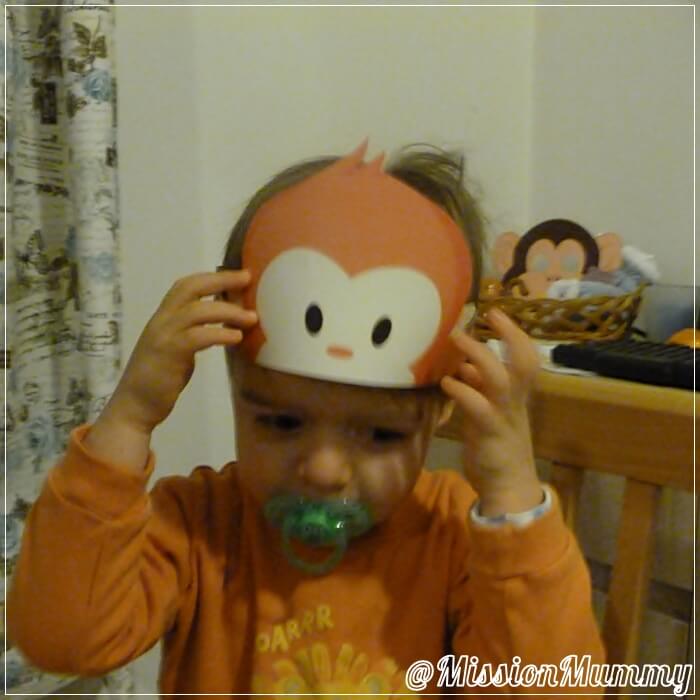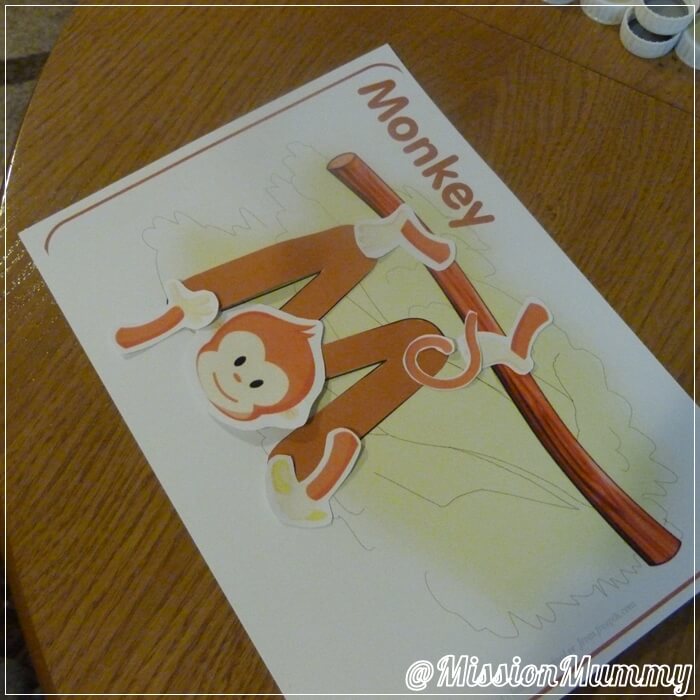 Friday
As an experiment I'd laid out a pre-writing tracing lines page from 'Liz's Early Learning Spot' with some crayons and a pencil on Adam's small table which peaked his interest with no introduction (no photo's). Later that day for our tot-school time I pulled the glue out again making the monkey craft, directing him hands free lead to backwards limbs but a greater sense of achievement. I also tried once more with the caps page but he was quite clearly not interested.
1) Tracing lines page
2) Monkey craft *
3) Caps page *

Saturday
Huh? Saturday? Well yeah. After having more of less missed 2 days of tot-school I decided to give the paint dabbers one last try on Saturday, and he loved it. It's not a habit I want to form but it just felt right this week.
1) Upper case letter and image dot pages *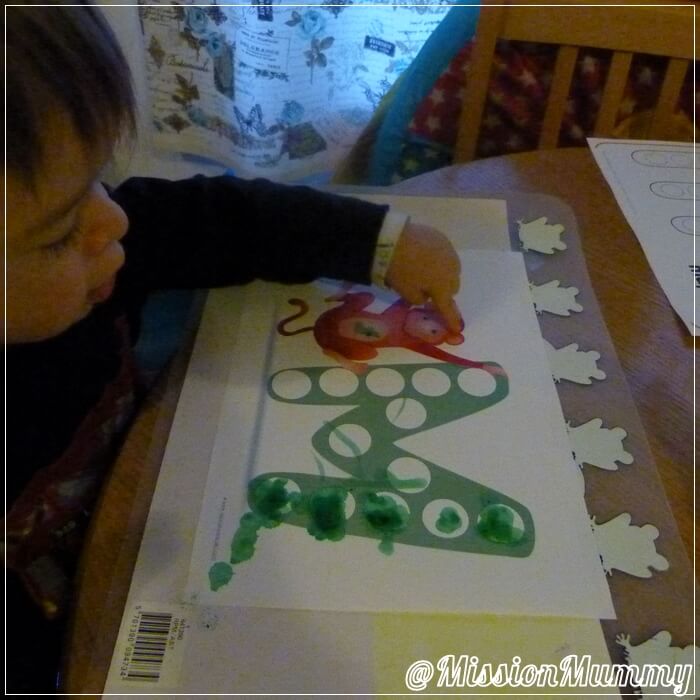 Here is the preview of the pages in the pack I made- Click on the button below for the download. Do let me know what you think – I'd love your comments!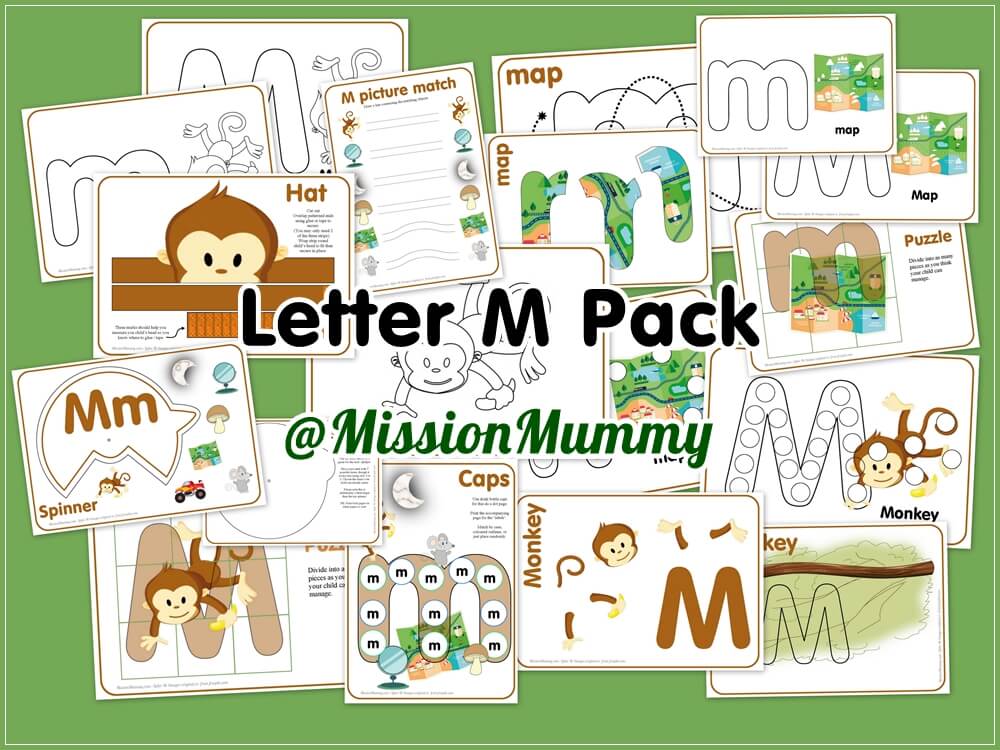 Linking up with 1+1+1=1 : Monkeying about ~ Letter M {26 mos.}
Advertisment
6 responses to "Tot-school | Week 13 | Letter M"