Summer dawned it's sticky days and the time old call to sun and sand on the beach echoed through conversations. Some packs gather together quickly but this was a labor of love and snatched minutes over a busy summer.
Meet mum and her two children as they play in the sand, eat popsicles and lose things in the sea. this pack contains no pen control so feel free to pair it with your regular handwriting work.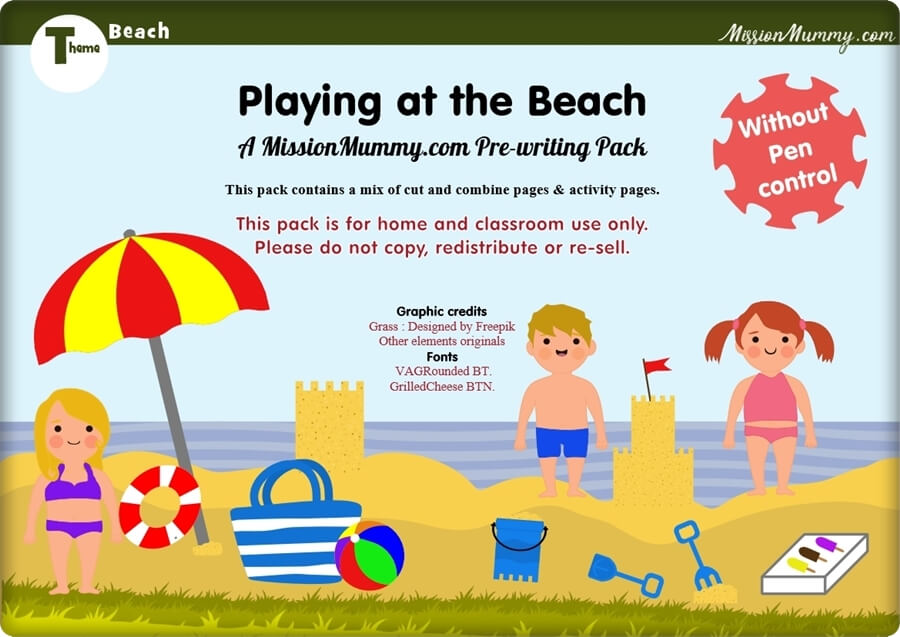 This Beach Preschool pack has an extended 15 pages of high colour activities and there is a freebie extra activity at the end of this post.
Each page has brief instructions and this pack includes a quick print guide too.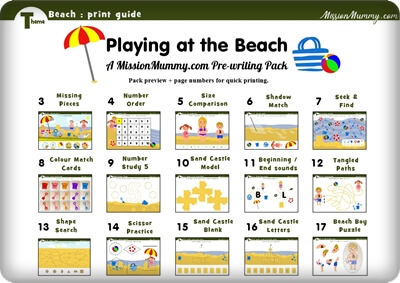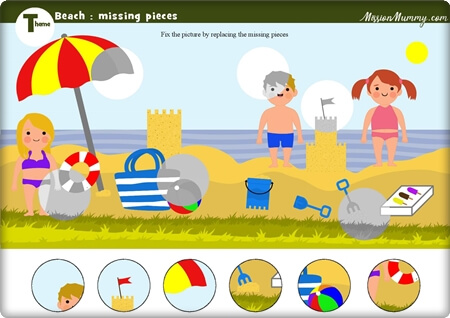 We begin with a lovely placement image, these puzzles allow the child to become familiar with the graphics of the pack and using circles for the missing pieces facilitates discussion on rotation
Number order is an important skill and this bold puzzle works well with clear counters, stamps or dot markers.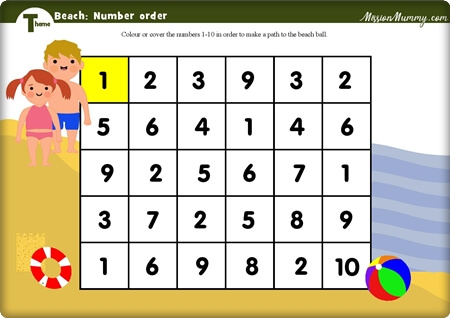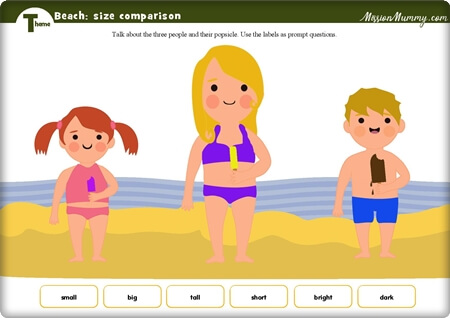 This page contains word labels more as a prompt than as a cut out activity. Talk about each one as you compare sizes or people and their sweet treats.
Shadow matching is one of our favourite pages, but this one adds in angles. Cut around the items and stick them in place. A great page to follow a shadow study.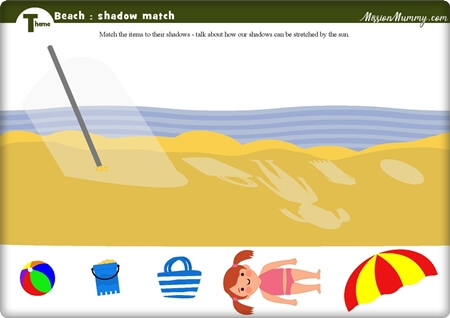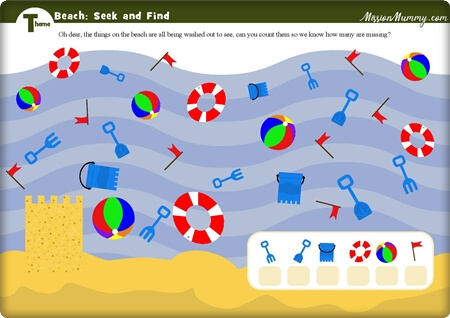 A big wave has come and washed our beach toys into the sea, can you find them all and count them up? A classic seek and find page.
We love to play the memory match game and this set has 3 parts to each colour set!
Start with 2 and add in the third or turn the game into a treasure hunt around your space.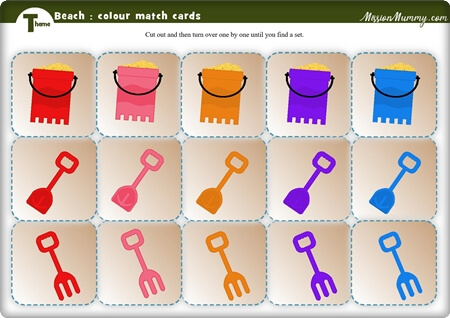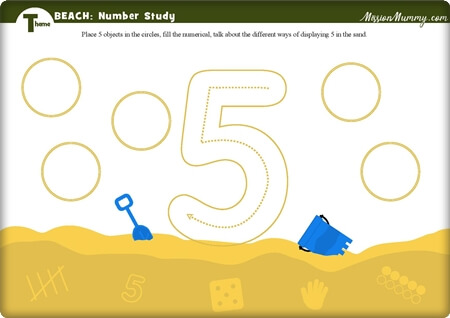 This bold number study page is just waiting to be filled with buttons or beads or counters. make 5 groups of five in the circle, fill the number following the line, or use as a prompt to make the different ways of expressing 5 shown in the sand.
These simple sandcastle models are stack-able, so print as many as you need. Grab a ping-pong ball and turn them into targets or see how high you can build, a nice tactile activity.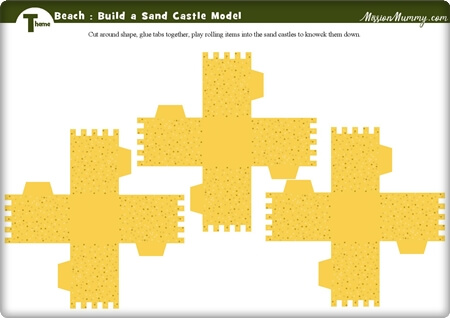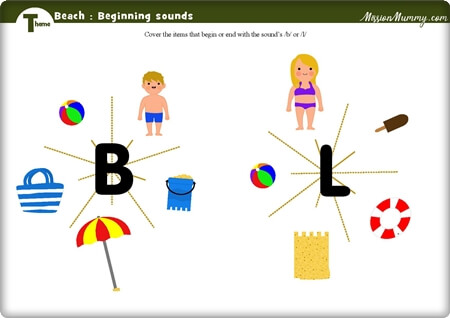 This beginning and ending sounds page is all about listening to the words, is the letter sound in there? Where does it come?
Tangled paths are both great for finger tracing and also for making lines with manipulative pieces.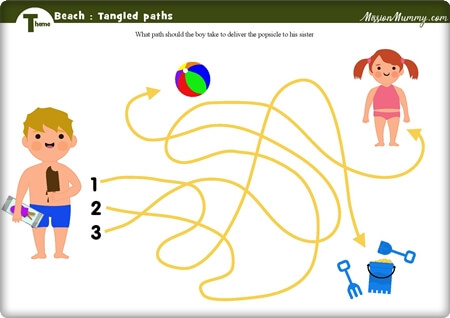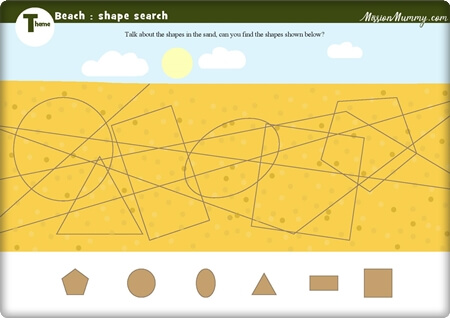 Another discussion and hunt page, this one hides flat shapes in the sand. A great review page for kids who know their shapes.
We are really needing scissor practice here. These shapes are bold and big, we find we do about half the page at a time.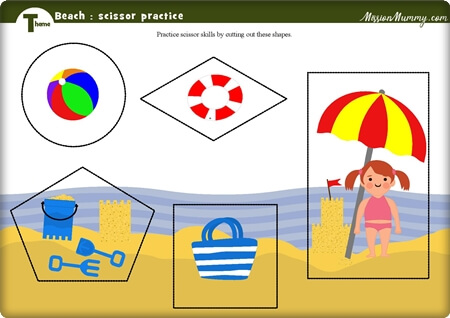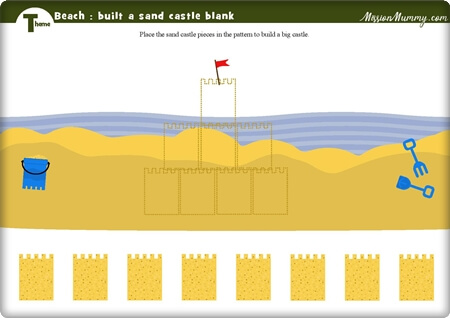 A classic cut and stick activity. this one is blank so feel free to add a matching element in yourself.
This duplicate page adds in the first 8 letters of the alphabet, matching upper and lower cases.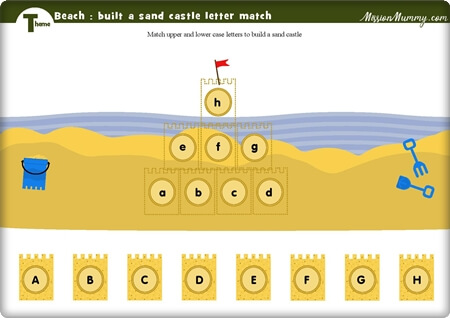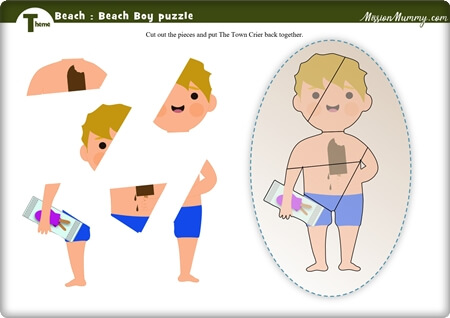 Finally, the pack ends on the puzzles page, a set feature of all my packs. This time I chose to use the boy with his drippy popsicle and another one in his hand. 
The pack freebie is a 5 page extended number study pack for the numbers 1-5. It's also a pen control activity highlighting tally, finger counting, ten frame, numerical and dice numbers.
The Full Pack is available in both A4 and US letter by clicking on the button below.
Advertisment