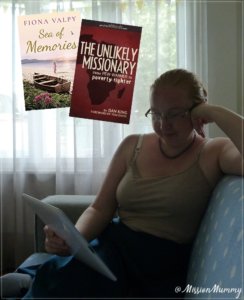 The summer reading challenge set by Amy from The Messy Middle has been quite the companion these last couple of months. Being terribly padantic I chose to wait until the official start of Summer on June 21st to begin (only 20 days late). August 17th is the official end and rather than end with summer in September I'm throwing in the towel on the official end and stopping my book log.
I learn a lot through reading within set categories; I learnt how history would like to be told, how space apart not only pulls bonds but can strengthen them, how stories are dangerous and nursery rhymes holy. I recognised that when I'm reading fiction I devour books in a few days but feel more fed by the longer hauls through non-fiction. Overall I've realised that reading is a blessing and a wormhole that can suck me in. While useful to have a season I'm going to slow down. I'm expecting to polish off the last chapter tonight as the deadline of August 17th dawns.

Book number 11

Title : 'Sea of Memories' by Fiona Valpy
Cost : £0.00 (kindle unlimited)
Category : 3 (A book about a country I'm not familiar with)
Date finished : 6th August

Three word summery : endure, embellish, expose

Sentence summery : A story that teaches you the difference between love and lasting.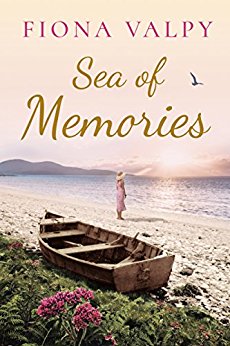 So this one is kind of a cheat, I've been to France and so it's not a strictly country I'm not familiar with, but the story for this one takes place mostly on a french isle and in the city of Edinburgh, one I've never seen and the other I've wandered briefly as a tourist. It's a simple retelling of a life's story, the elderly grandparent telling the adult grandchild her history. The very plausible meet the elaborated elements feeling almost believable to have been part of this unknown woman's life. The two parts of the story that hit me were the end were nearer the end when they discuss love, and how different kinds of love as just as powerful. The other was right at the beginning as she described arriving alone in a whole new world and the sudden freedom it bequeathed her.
Speaking a different language, wearing different clothes and setting out on an altogether new experience all combined to heighten her new-found sensation of freedom; the liberty to be someone entirely other than her Edinburgh self.
Book number 12

Title : 'The Unlikely Missionary: From Pew-Warmer to Poverty-Fighter' by Dan King and Tom Davis
Cost : £0.00 (kindle unlimited)
Category : 1 (A book related to professional development)
Date finished : 17th August

Three word summery : raw, real, repeatable

Sentence summery : The question isn't if you should serve, it's how you'll let God transform you by doing so.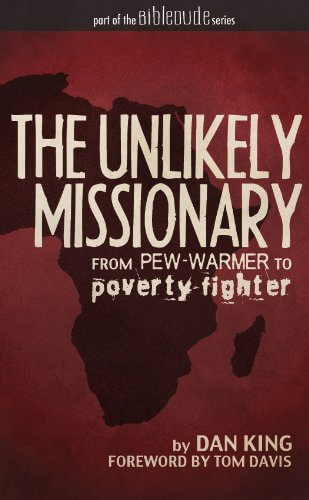 Sometimes God gives you this big call, you may meet someone serving overseas or be hit by something you read, but often people just fall into mission work. Falling into mission work is exactly what happens here, a daft blog trying to live out that call to be transformed in your faith leads to a link with an organisation and the next thing you know he's waving his family goodbye for weeks in Africa. In a world that over-spiritualized 'the call' (incidentally my phrase for the year) this is book being real about practically getting down on the ground with poverty. I'm not finished quite yet and I must admit its beginning grabs me more than the middle but it feels good to be reading something that reminds me of all those exciting butterfly feelings that i lived so long ago. An appropriate book to end on.
I guess part of me had expected to slam up against the horrors of African poverty as soon as I stepped off the plane. I was the great missionary benefactor, right? But I didn't see or feel anything earth-shattering…yet.
Categories I managed to cover:
1. A book related to professional development (can be loosely interpreted). My book: The Unlikely Missionary: From Pew-Warmer to Poverty-Fighter by Dan King
3. A book about a country I'm not familiar with. My book: Sea of Memories by Fiona Valpy (French island)
4. A young adult book. My book: 'Four is an odd number' by Sandy Griffiths
6. A graphic novel. My book: 'Guardians of the Galaxy, Vol. 1: Cosmic Avengers' by Brian Michael Bendis
7. A book you've been meaning to read. My book: 'Hats: Reflections on Life as a Wife, Mother, Homeschool Teacher, Missionary, and More' by Elizabeth M. Trotter
8. A book published more than 100 years ago. My book: 'Serbia: A Sketch' by Helen Leah Reed (1917)
10. A biography. My book: 'London call out' by Alex Rudd
13. A book by someone you might not spiritually agree with. My book: 'Fit to Burst: Abundance, Mayhem, and the Joys of Motherhood' by Rachel Jankovic.
14. A book that won an award. My book: 'A monster calls' by Patrick Ness
16. A book that has been translated into English. My book: 'Never Stop Walking: A Memoir of Finding Home Across the World' by Christina Rickardsson
18. A mystery. My book: 'Pancakes and Corpses' by Agatha Frost
20. A book by an author you know. My book: 'We all share' by Mina munns
ps. As well as the 12 listed I've also read 3 more of the mystery series books and the squeal to 'London call out'. I ended up only buying one book the whole time thanks to my kindle unlimited subscription, I'm not 100% sure I'll keep it up but it's well worth the money if you aren't too picky about titles and want to get back into reading.
Advertisment