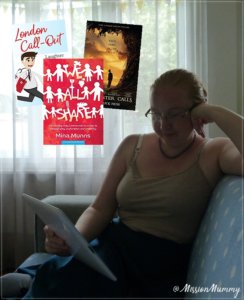 I was tired and grumpy, seeming to have lost my spark and with the boys only just recovering from being knocked down with horrid summer colds we were overdoing binge watching, facebook vortex and general screen time zombie-ism. August had dawned and summer stretched unending ahead. With the 7th book reached in the summer reading challenge I decided to ease up and stop reading in bed for a few days in the hopes to get my mornings back after sleeping later and later. It didn't stop me diving into a chapter here and there when life went quiet.
The next two books on my potential list were both ones I was looking forward to, a lighthearted tale of night-shift doctoring and a book by my friend Mina about young children in the church. I've never been to great at keeping multiple books on the go and true to form I read a couple of chapters of one then polished the other off. I then went off to find some more fiction to keep the balance and got sucked into a deep tale that I'd probably have ruined for myself if I'd lazily watched the movie.

Book number 8

Title : 'London call out' by Alex Rudd
Cost : £0.00 (kindle unlimited)
Category : 10 (A biography)
Date finished : 25th July

Three word summery : rookie comedic preamble

Sentence summery : An honest answer to how your day has been when you meet a doctor for drinks in the pub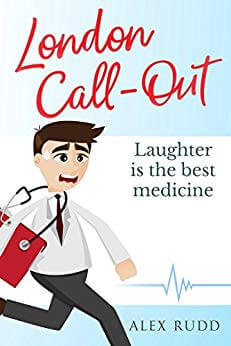 I've always been a fan of the NHS and really resonate with the strong movement of people who think it's both under-praised and undervalued. London calling takes a lesser known view of the service by following a young doctor who works in the overnight general practitioner shifts around the capital. It's quite clearly a first book for the author and his stand up comedian style reminds me of people who were always highly valued in pub crowd. The book feels like a warm-up act by an affible comedian, with bits dotted in about how it's hard to keep the political correctness such a system demands. It is the first of 2 books and I did seek out the second where he moves to be a locum on the day shift. The only drawback is that the pramble rarely reaches a punchline and the stories always feel a little unresolved.
Book number 9

Title : 'We all share' by Mina munns
Cost : £6.99
Category : 20. (A book by an author you know)
Date finished : 29th July

Three word summery : preschool, inclusive, practical

Sentence summery : You've taken the first step by looking at this book, let the contents gently guide you from idea into practice.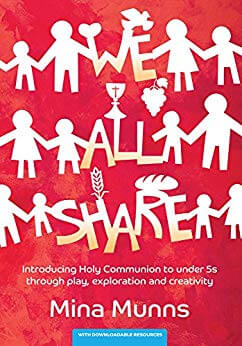 Mina is someone I've never shared a room with and yet we've followed each others stories for a number of years. Her faith in the work I was doing lifted me in a way I could never have articulated at the time. I feel really blessed to count her as a friend and was so excited when she started to talk about this book. I've been itching to read it and shortly after it went on sale i was told this very site appears in the book, humbling indeed. Communion is a tricky time to challenge, there are not many figures who could advocate adding nursery rhymes into a the sacrament without it sounding like a gag, but Mina not only walks that line, she wallows in it and shows you how easy it is to open the eyes of the very young children who really are usually overlooked on such occasions. Worth every penny!
Our aim must not be to dictate play, pushing towards an 'objective' but to be a partner with the children, exploring the richness of symbols and actions together with them, while remaining aware and respectful of the child's own intrinsic ability to respond to God.
Book number 6

Title : 'A monster calls' by Patrick Ness
Cost : £0.00 (kindle unlimited)
Category : 14 (A book that won an award : Carnegie Medal, British Children's Book of the Year, Red House Children's Book Award & Kitschies Red Tentacle award for speculative fiction)
Date finished : 29th July

Three word summery : monster, angry, release

Sentence summery : Who is this monster and what purpose does he serve turning up at 12:07 at night?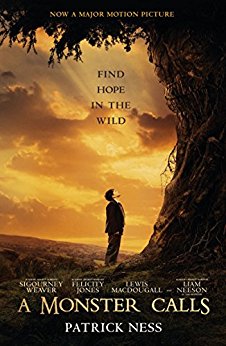 There was something about this movie trailer that both peaked my interest and yet got dismissed immediately, something dark and echoing that this was a book and I'd be much better reading the words than watching the picture. I wasn't wrong. There is something fascinating about the monster in this book , he is deep and dark and complex which is oddly refreshing when you've grown tired of one dimensional children's literature. I've still not seen the movie but I'm sure I'll appreciate and get more frustrated by it's nuances now I've traversed the pages of the 'original' story. It's impossible to talk of the book without giving away the story but as this quote shows, a lot of the story is not about the words and actions described but by the bits left unspoken. This quote reminded me of the beauty and burden of parenthood and the myriad of unspoken and surely heard prayers to the greatest parent of them all.
You have to know, Conor, you have to, that it was okay. It was okay. That I knew. I know, okay? I know everything you need to tell me without you having to say it out loud
Advertisment