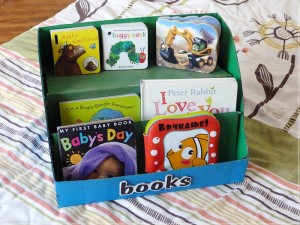 My challenge is to do a project every month and share it here. I've got a whole host of ideas and very little in the way of budget, so frugal is the name of the game. (Click on any image to see it bigger & scroll all images!)
September's big aim has been for me to get creatively organised. Drum roll please…
This month's project was a book box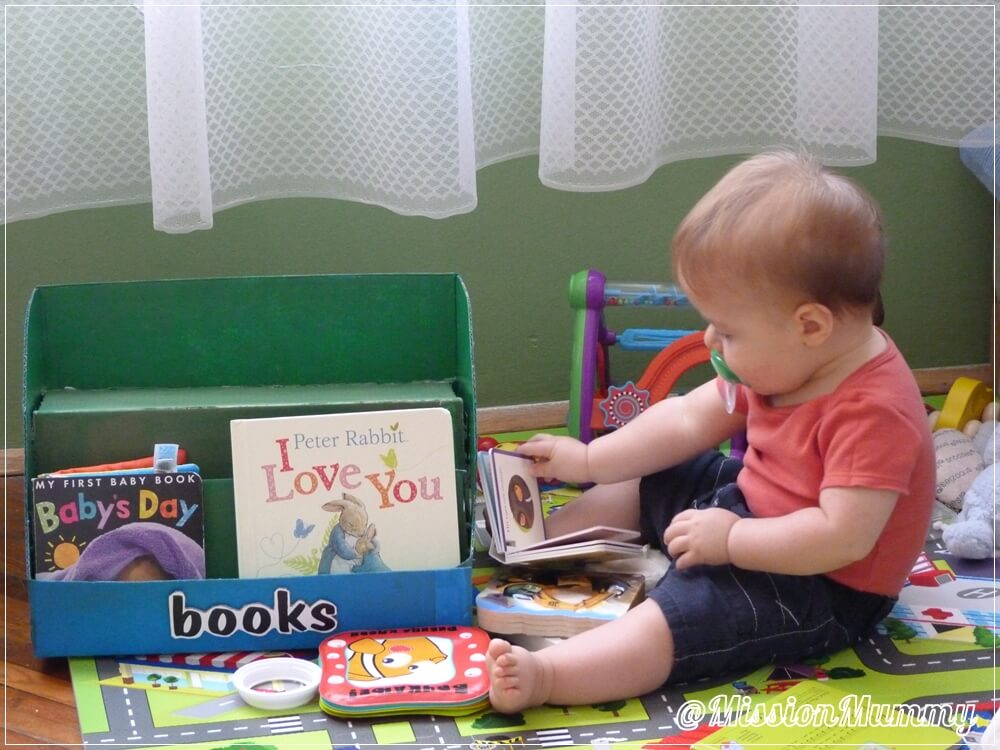 The big job this month was to make a book box. Our play area in the bedroom is dominated by books that Adam adores but scatters. I had thought about putting up a book sling but worked out the cost was actually a little higher than I had hoped. Cue a nappy box, a craft knife, paint and a glue gun. We've had this for a week and a half now and every morning Adam has book play while I get dressed, make the bed and browse e-mails.
I hope the photo's are self explanatory in the most part. This project was rather long winded because it needed multiple coats of paint and hence a lot of drying time. The curve edges were traced via a piece of paper, that got flipped, to make them even. The pieces of box that were removed formed the dividers, supports and shelf. The shelf slopes downwards a little. Honestly the toughest bit was cutting out the word books! It's not perfect but I'm happy. Total cost : nothing, nadda, zip. I had the paint, a decent craft knife and the glue gun in my craft cupboards already.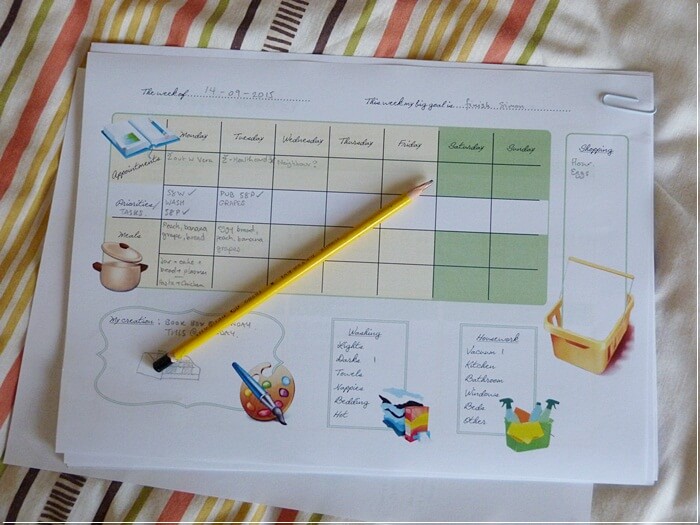 Beyond our lovely play area, organisation continued with a weekly organisation sheet. First, I had a good search on-line until I found something I liked. A weeks trial proved I'd use it but showed many scribbles, missing extra's and blank spaces. The result was my own sheet that's still being tweaked but i'm totally in love with.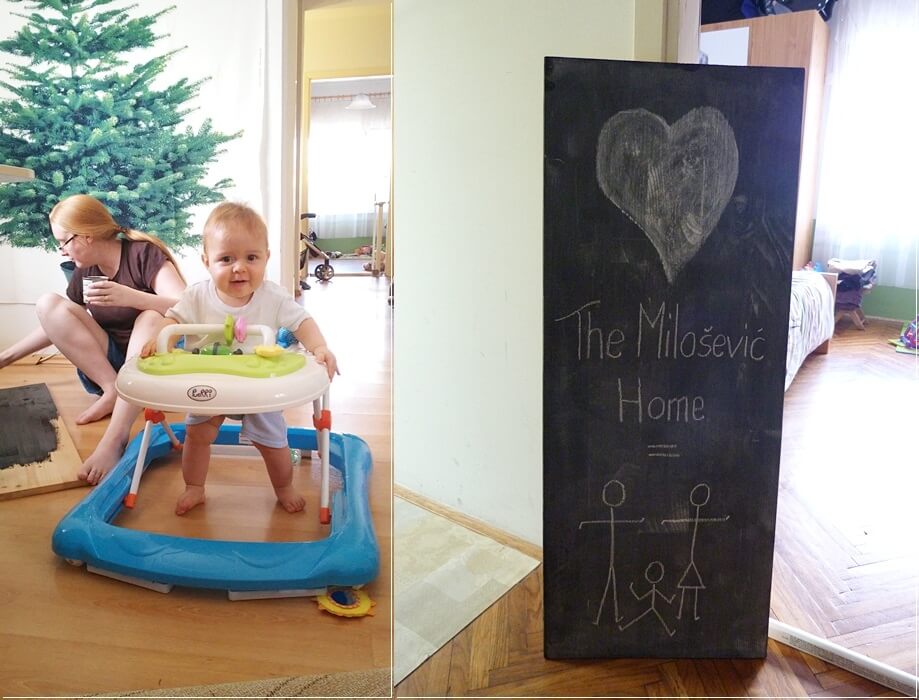 Lastly, Adam will now quite happily sit and play, so it's easier to work away in the background on projects. On the list for some time has been to paint the other big wooden plank with blackboard paint. This ticked the all the easy, frugal, fun and flexible boxes. I'm sure Adam will love it when he's older, mummy is enjoying it right now!
Advertisment