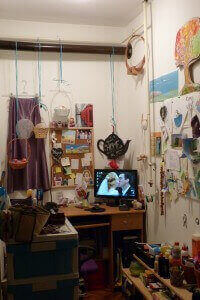 I think every home should have a nook, a cranny, a chair, a step, or just a time when you get to slide into a bubble of you. I'm one of those people who recharge from having a bit of 'me' time.
My mummy space is really just a corridor, it could have just been used for storing bags and hanging coats but I've carved an office out of it. I literally built my shelves using plastic bottles filled with water and one of my notice boards is just a sheet of polystyrene, still, it's a space I adore. It's the perfect space to work, you are connected to the house but separated from the activity.
But, the space was NOT child friendly. To be truthful the piles behind the plastic draws were a collapsing monster coming to attack me. Plus, beneath the desk, suffice to say that feet could not go there. It needed to be seriously streamlined.
There is some sadness in losing the ad-hoc stuff, the beauty of things you threw together and yet they worked. This is my new office space. It's much less fun than the open shelves, but when Adam starts moving I'm sure we'll appreciate it.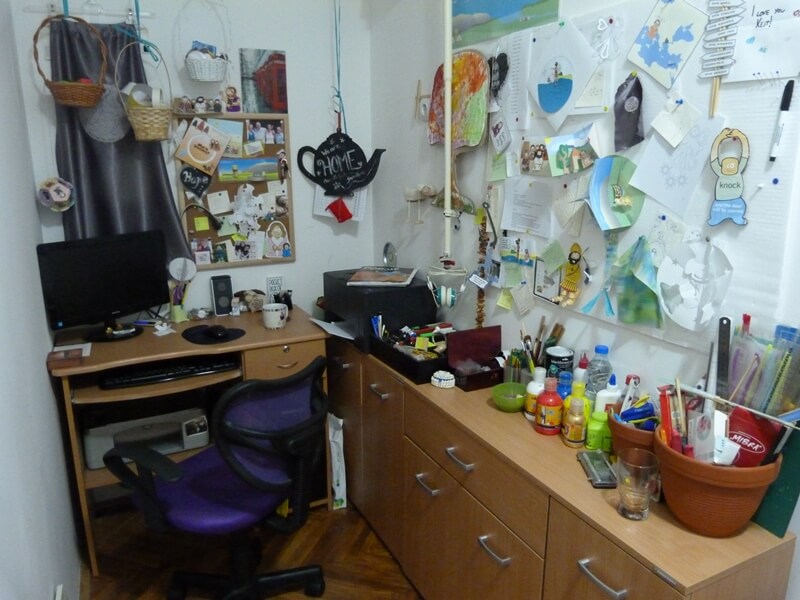 The bright sunshine is spurring me to make the home into a place we'll enjoy over the long summer and beyond. It's all part of my big spring sort-out, this is not nesting as much as laying roots. This is not mission with an end game, this is mission in the smallest acts and the biggest sweeps of life, it's organic and spectacular in it's ordinariness. These are the daily watering can moments, and I'll be thankful for each one, because in this clear space I'll achieve so much more.
Advertisment