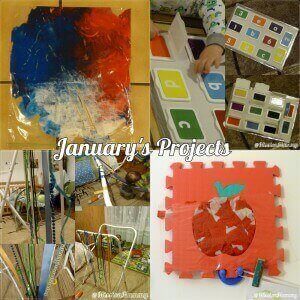 As part of my year of 'appreciate' I'm trying to note one thing I've really appreciated each day… I've challenged myself to add to that one activity I've deliberately orchestrated to do with Adam. With the cold and miserable January weather keeping us in, more days have been creative challenges, and less have been trips to the park!
Adam is at the stage he will taste chew everything he can put his hands on, plus I don't really want to be washing him down multiple times a day when parts of the house are quite cool – so messy play was limited, but we still found lots of things to do.
Some things were basic like crayon work, hand-prints or just running around the room from one large animal picture to the next (animals from birthday). Others required a little preparation using things on hand, like a batch of play-dough or some little knock to flash balls placed in a bottle to shake and roll and hide.
I photographed some and here are my favourite 4.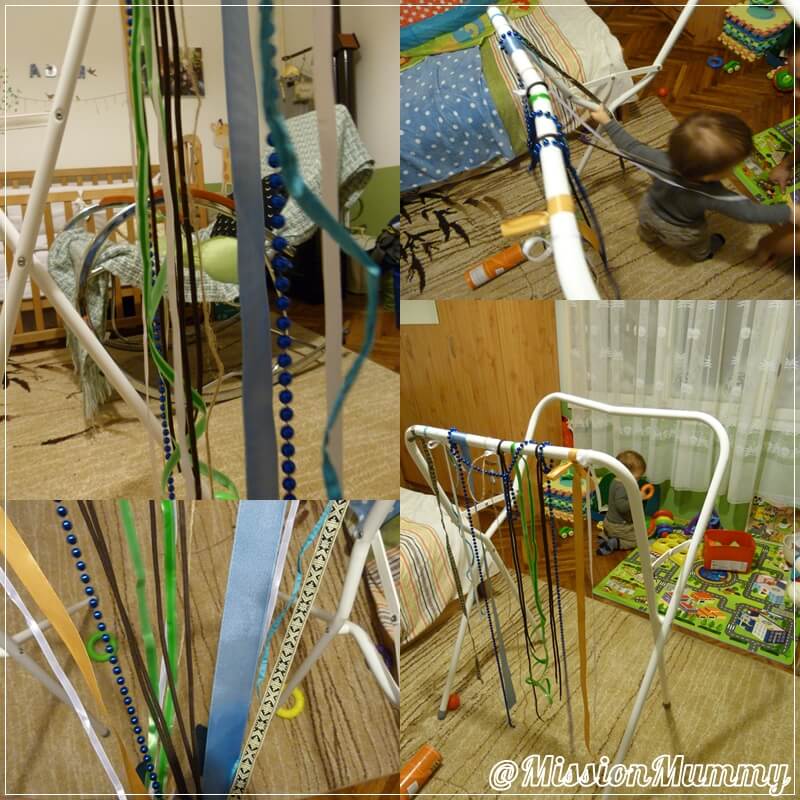 1. Ribbon run – We play with this a lot! I used our bath-stand as a base, everything is simply tied on. Various thickness's and textured ribbons, string, wrapping ribbon, paper ribbon, Christmas beading, and bootlaces. It's great to sit and explore the different textures, but the most fun comes from walking, crawling or dragging a parent through.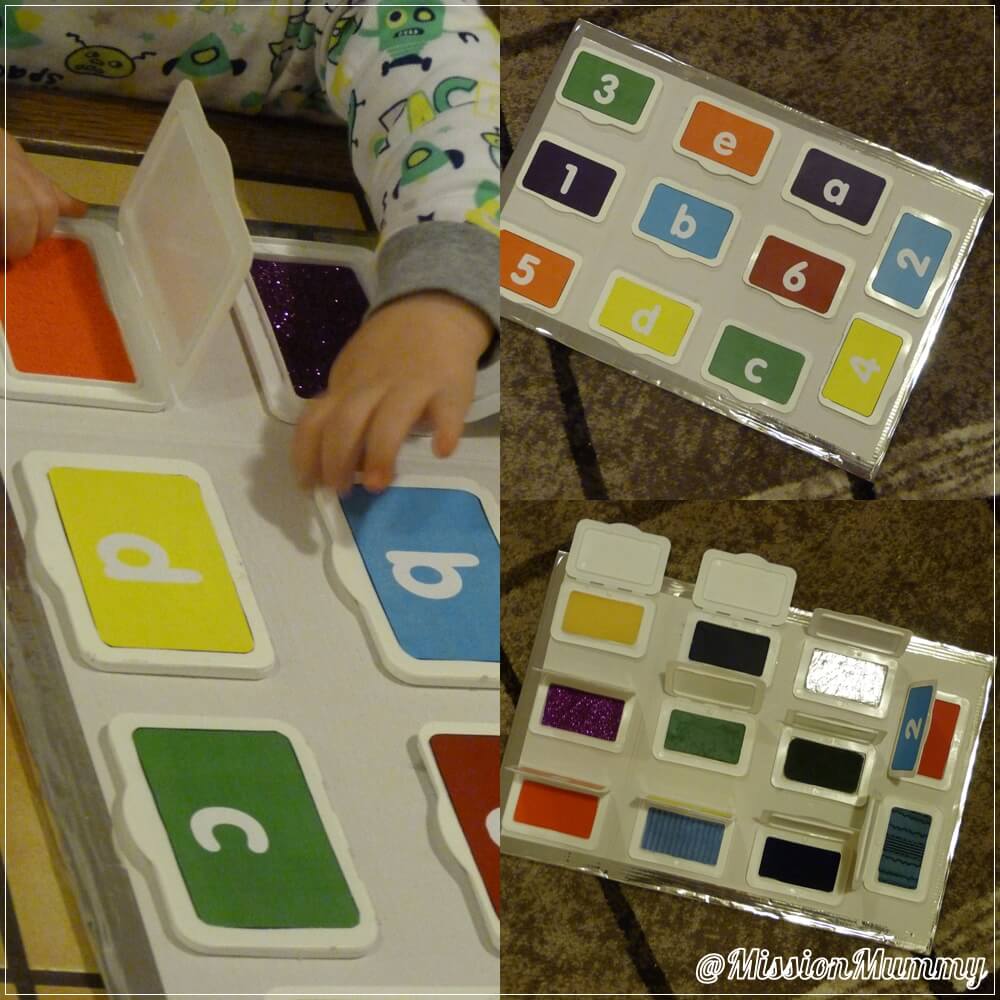 2. Reveal board – this was the most work but we love it. The base is a trimmed box with the two sides glued together and a silver sticky tape border. With a trusty glue gun I attached wet-wipe lids, using the inside as a template for the various scraps we collected around the house. A quick measurement of the original labels, made short work of creating a printout for the letter and number labels.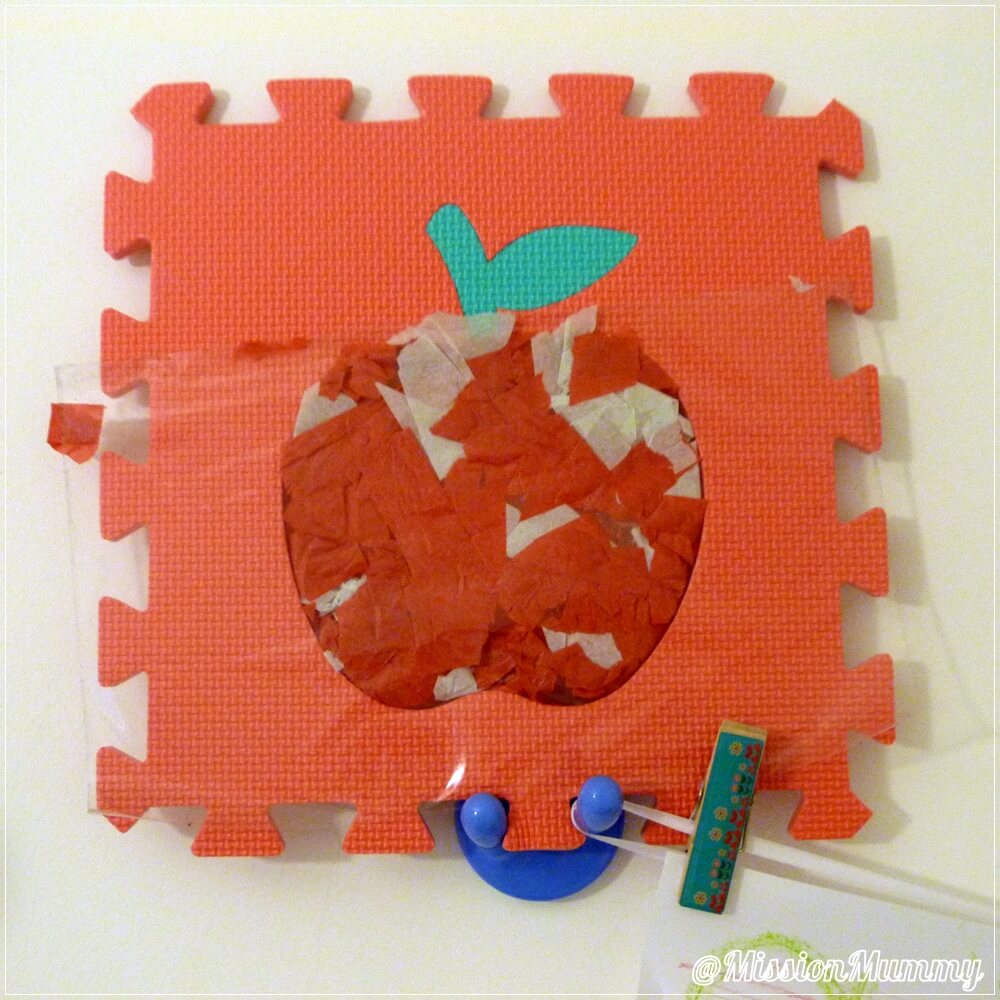 3. Tissue paper shapes – this was made with a foam floor piece and some sticky back plastic. We had fun pulling apart some red and white tissue paper and placing it in and out the shape. It was lovely to watch him realise that some was sticking. We started with 'Apple' as I'm hoping to work slowly though the alphabet this year.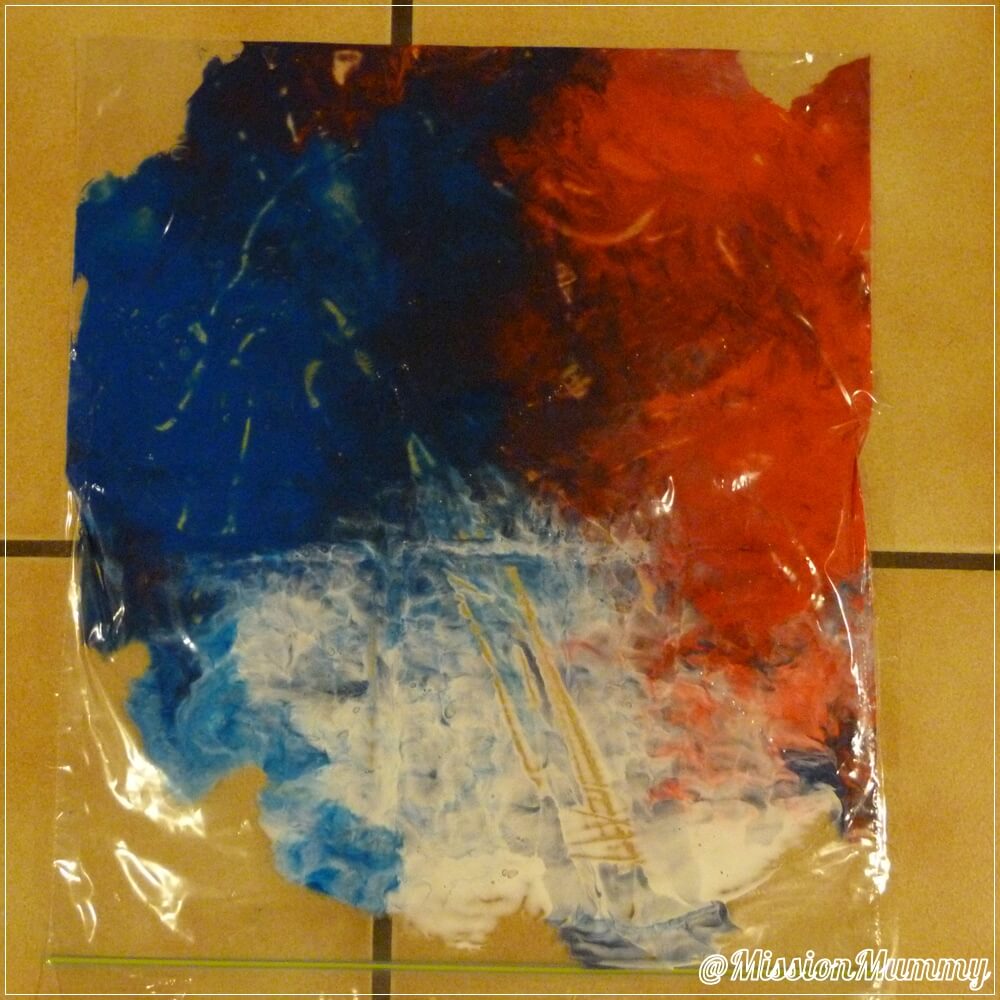 4. Paint bags – after cleaning the white off a zip bag with a touch of nail varnish remover, I put a few squirts of paint in and taped the whole thing down on the table. The whole family had a smush at it, making tracks and writing. Sharp nails did break it a bit too easily but it's worth playing with until the end as you get a lovely effect as the paints blend.
Roll on February and the warmer days we hope!
Advertisment
2 responses to "January's project"