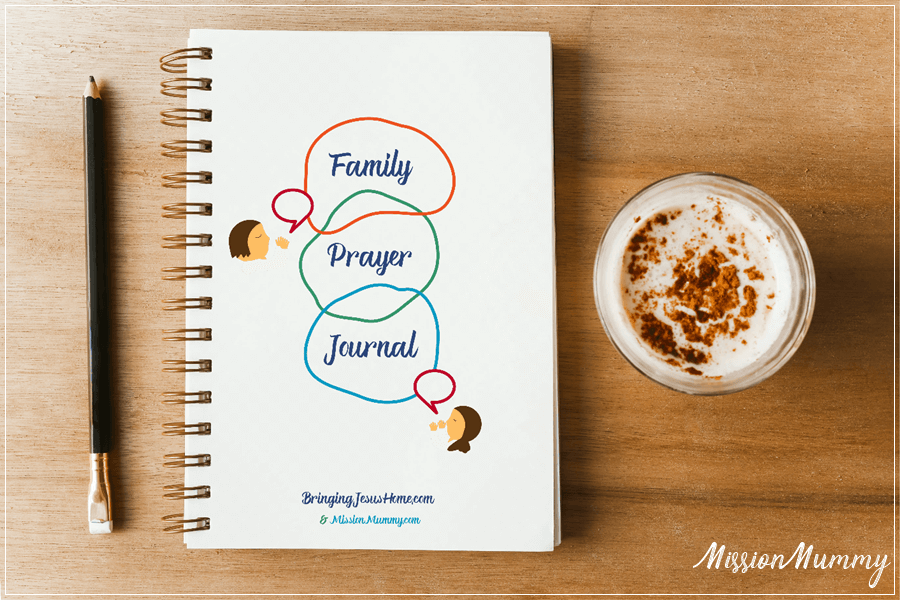 I've always found myself rather bad at putting my desire to journal regularly into practice. Prayer pages are something I feel more confident with. Boxes of prayer, lists and notes, words and images that remind me to lift specific circumstances throughout the week. While periodically I dust off a notebook and enter once more into the cathartic process of placing mind wanderings into solid sentences I had never really associated my prayer pages with the process of journaling. Then steps in Jan, a lovely lady who was looking for some help making up some printable pages. On her heart was a family prayer journal.
As the idea she held slowly revealed itself on paper I thanked God for our paths crossing. 
What emerged is a lovely printable journal that is so simple to fill in with the whole family. Print out the cover and first 2 reference pages then the main journal page can be reprinted as often as needed. It's blank nature means you can fill a page in a day or a week or even a month.
With sections for sketches, written requests and whole family prayers this page really is a one size fits all solution. The best bit is that when you finish the page can be added to your collection and then revisited. Going back over the pages periodically allows families to mark how the story continued. Did God answer 'yes' or 'wait' or did time reveal it 'wasn't part of God's bigger plan'?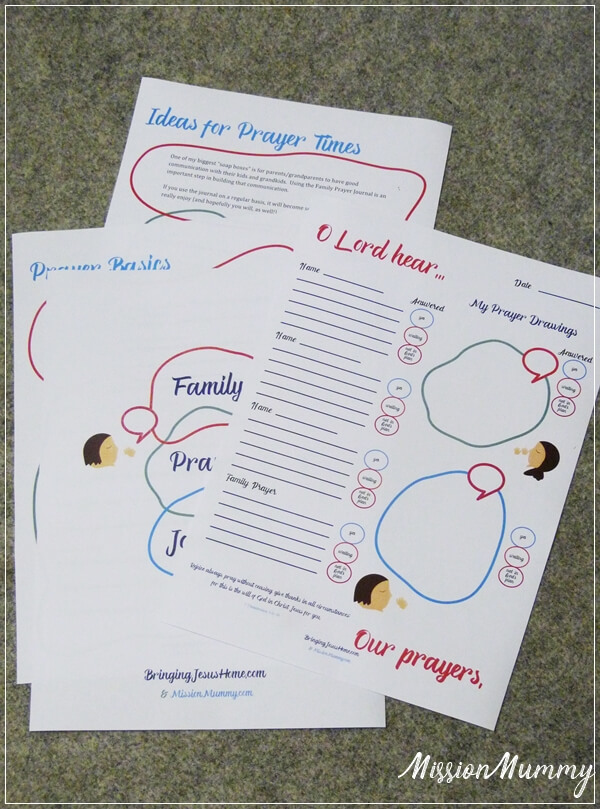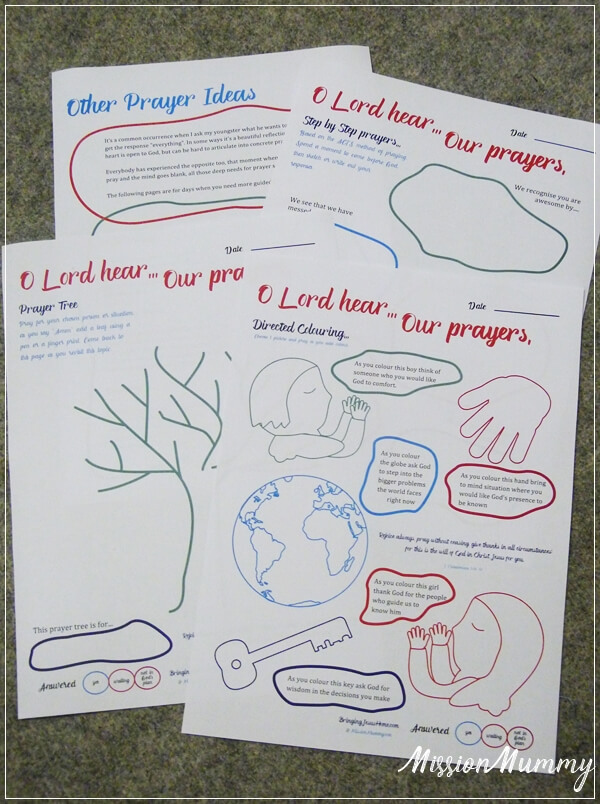 One thing I love about God is often when we think the story if finished he just keeps on going. As I lay in bed the night after I'd sent off the file something niggled at me. Kids and adults alike are sometimes overwhelmed in the face of prayer. Sometimes their prayers seem too big to condense into a sentence, other-time's their minds are blank to a single suggestion. 
Out of this came some extension pages. 3 activities for when you need time to dwell on how God may want you to pray, or stepping stones to lead you down prayers path, or a way to gather the thousand pleas on one topic into a single space.
The three extra pages come with instructions. All pages have the same elements for you to return to as the main journal page.
The first asks you to choose a picture and add colour to it. While you add shade and hue to the basic outline there is a prayer prompt for you to dwell on. (Perfect for quiet refection)
The second follows the well established A.C.T.S method of praying (Adoration, Confession, Thanksgiving, and Supplication), the only amendment is that the first and third person prayers are split. (Perfect for wandering minds)
The final page is for those huge situations which feel much too large. After naming your prayer tree with the topic you are praying for, each prayer is shown by adding either fingerprints or leaves onto the branches. (Perfect for big world issues)
If you'd like the first part of the prayer journal – Cover, Prayer Basics, Ideas for Prayer Times & Main Journal Page – please visit Jan's page Bringing Jesus Home.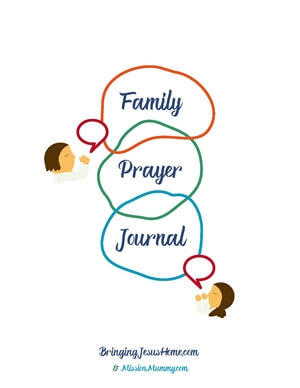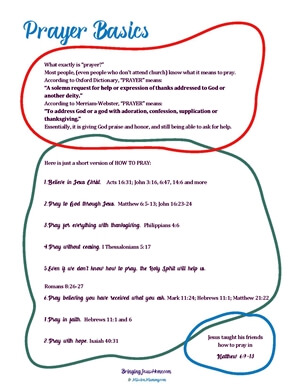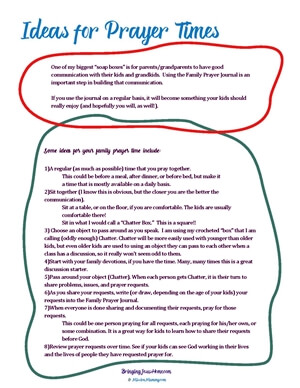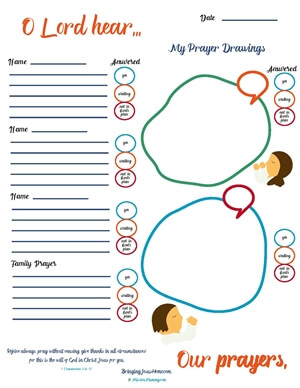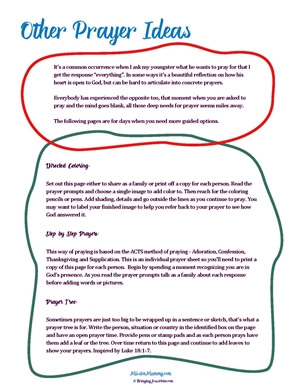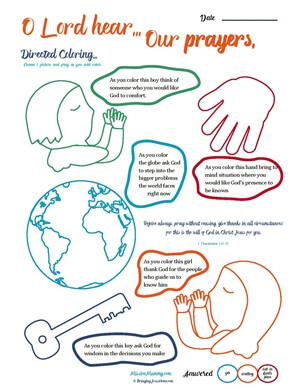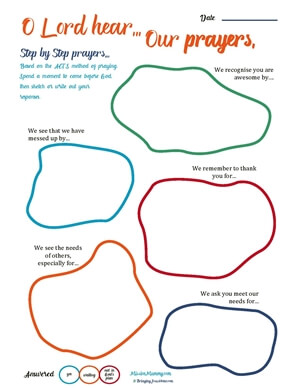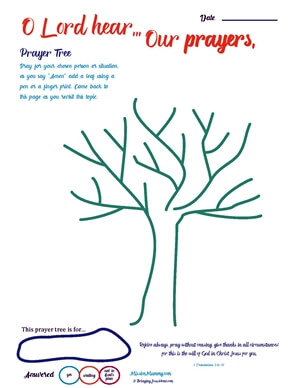 If you'd like my 4 extension pages – Other Prayer Ideas, Directed Colouring, Step by Step Prayers & Prayer Tree – then please click on the link boxes below according to your paper size.
Advertisment
One response to "Family Prayer Journal"