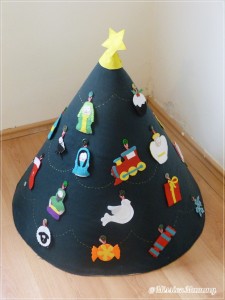 Daily commitment is tough. It turns out I'm not that reliable. I don't intend to fail and forgo, I just fall pray to the distractions of life. I forget to complete the task, or, if I remember I procrastinate, fill my time with the other things "I said I'd do" or tasks that need to be done.
The only way I keep to a task is to claim something publicly… it makes it harder to back down, even if it's only to a couple of people. It's not a pride thing as much as a promise thing. Mentally I accept failure is something I deal with daily, but promises are things I strive not to break, even if it gets uncomfortable.
Not doing my monthly creative project in November felt bad. Nobody was hurt by this failure and I had no need to do it but it still felt bad. And so I decided to up the stakes for December, I would be hyper creative, because as well as decorating the house and sorting Christmas pressies I would be creative every single day… I'd create a real time advent calendar.
My desk became a sort of sewing haven as scraps of felt were cut and stitched. Nap time became dominated by attaching buttons to a felt tree, and simplifying patterns. Then, as the day ended I would photograph my latest ornament, complete with gingham ribbon, and post the picture on-line. What was achieved is delightful. In the corner of the room stands a tree, a basic cone adorned with felt decorations. Each ornament has a story and as I hand stitched, every single last stitch, I dreamed of reusing them next year, complete with an accompanying daily activity.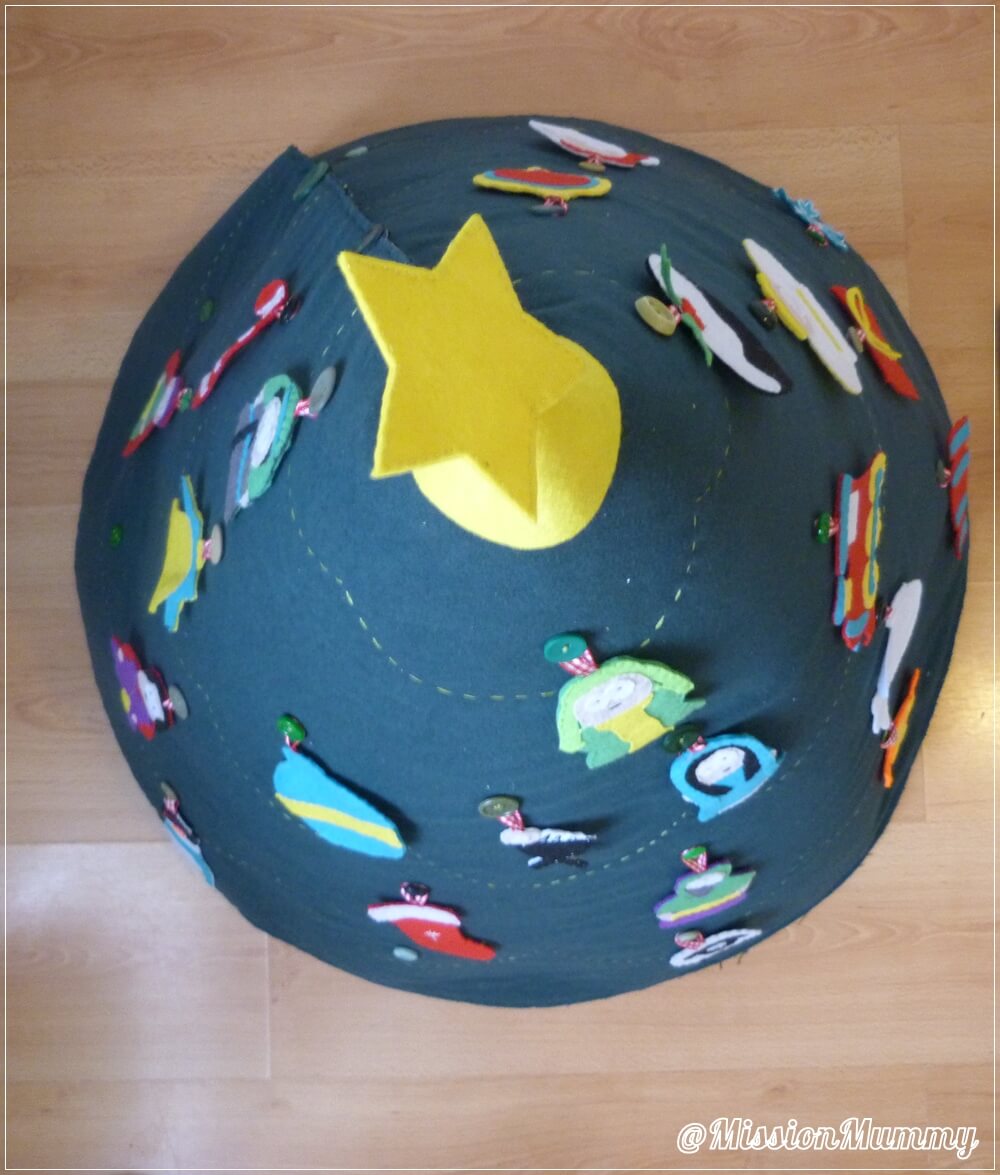 Basic instructions are as follows… 1) Google felt cone tree tutorial, 2) buy the thickest interfacing you can find so you don't end up having a floppy tree until Christmas eve, 3) use cheap thin felt and glue it, stitch only if you want to lose all nap time, 4) don't try and create your own characters, one a day is enough without remakes, 5) make sure you count correctly otherwise you'll suddenly end up with only 23 ornaments! 6) proudly place in the corner of the room for your child to generally ignore or throw the ornaments on the floor then eat them.
Warning: your child may mostly sit on the tree so it crumples!
Now… What to do for January?
Advertisment