This pack looks at Community and it's the first of my pre-writing packs suitable for toddlers and preschoolers. While this pack is building fine motor skills it is made from 7 diverse 'pen control' free activities.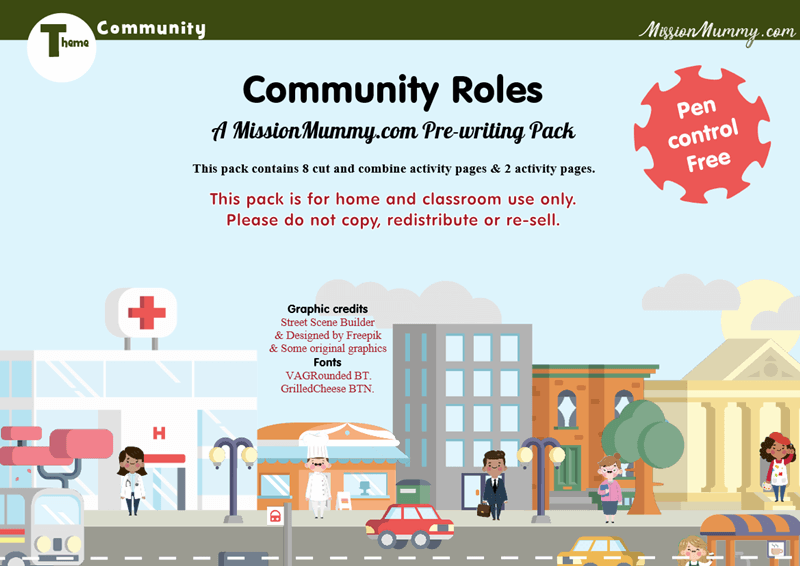 Like all packs it's been test run with my child and we had a blast completing activities over 3 days. Our favourite was clearly the fireman's hose. I really enjoyed making and leading Adam through this pack and it looks beautiful up in our dining room door where we stick our work.
As well as a cover page this pack includes a quick print guide. No more scrolling through packs looking for a remebered page or trying to calculate numbers for the printer.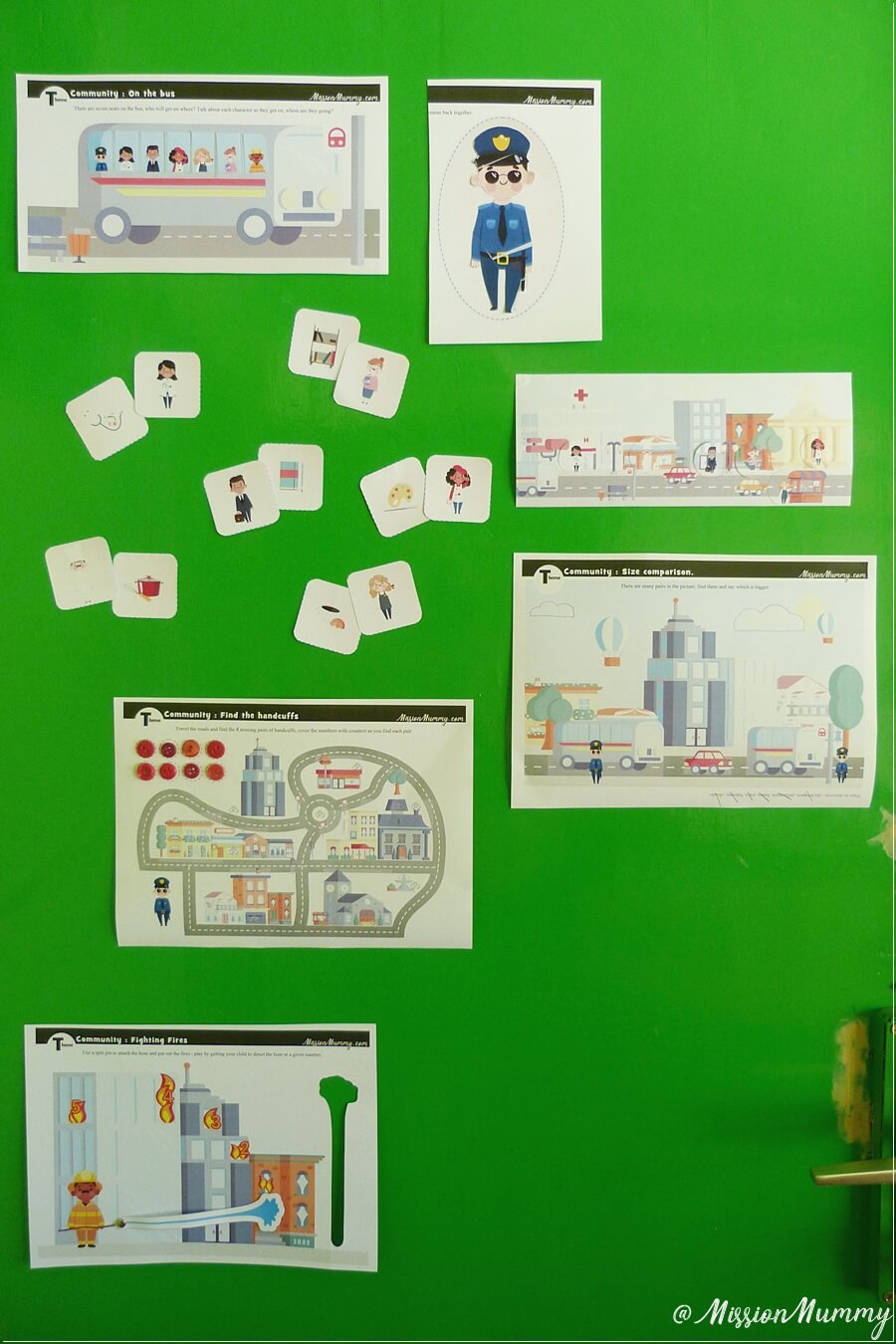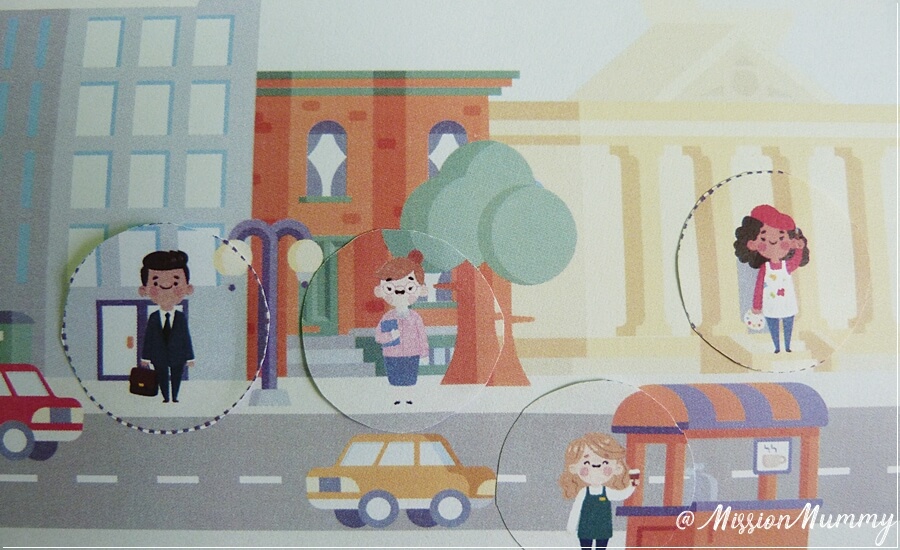 First we have a beautiful placement activity, there is so much to see here and chat about. The place-able people blend seamlessly with the background confirming the correct positions.
Second comes this adorable match up card game. With six people and objects. Go hunting for the matching card, separate the objects and the people, or play the simple memory game 'pairs'.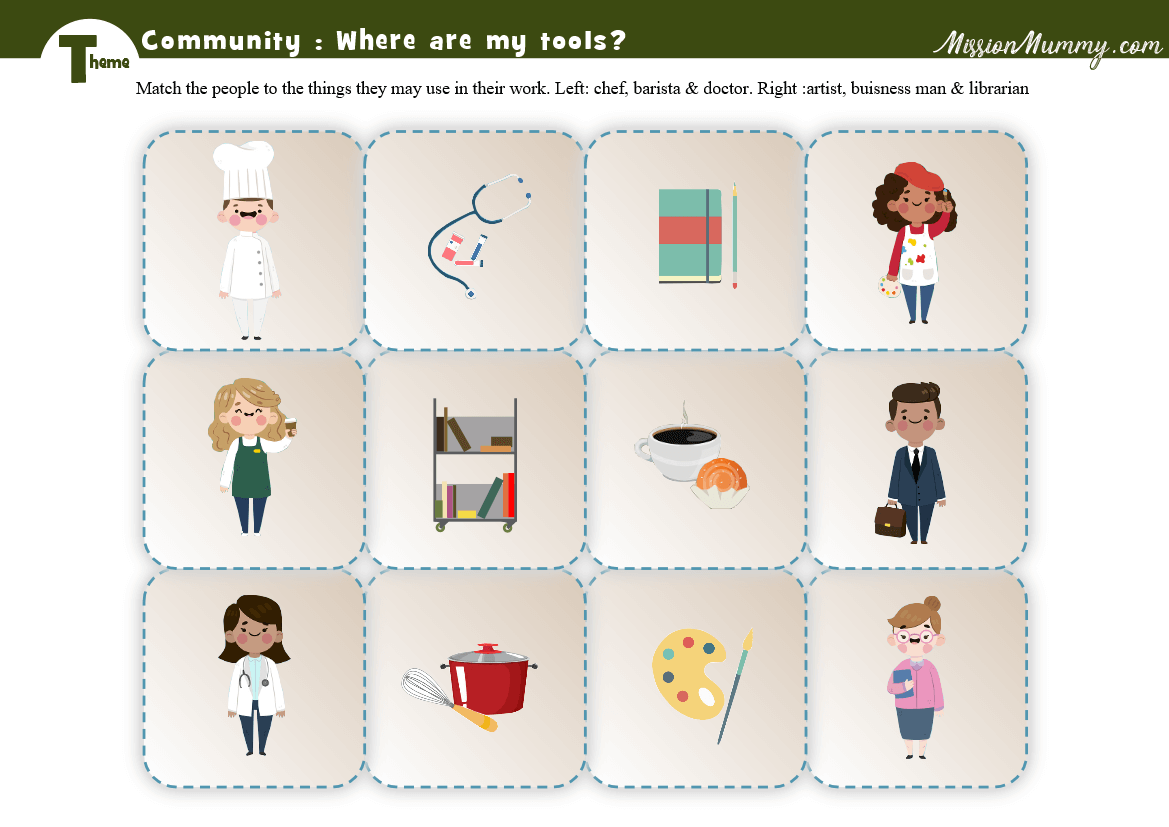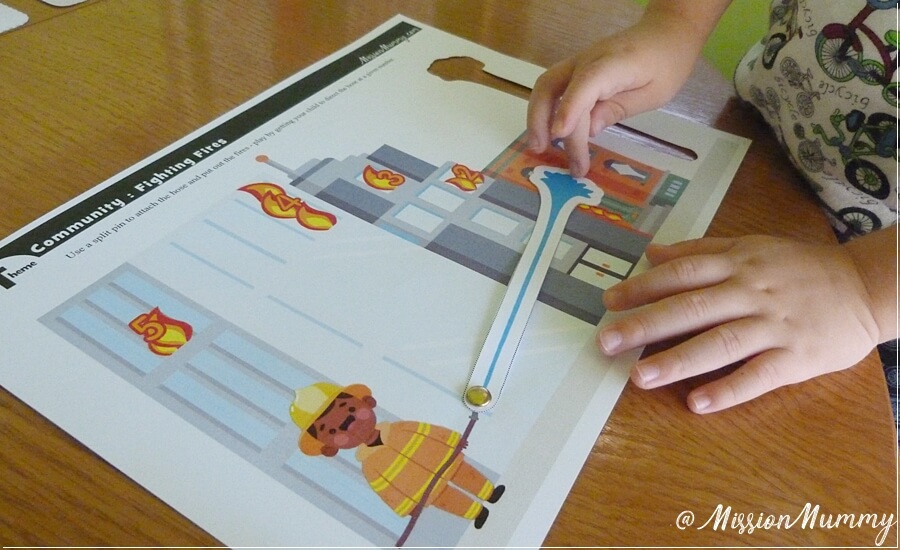 Our third activity is playing with a fire hose. You'll need a split pin for this activity as your child turns the water jet on the various numbered fires. Call out a number 1-5 for the first page and 6-10 for the second.
These shadow match puzzles each have 5 pieces. The shapes are abstract but easily lined up and it's made so you can slice the sheet in half for easy cutting. As well as the policeman pictured there is a fireman.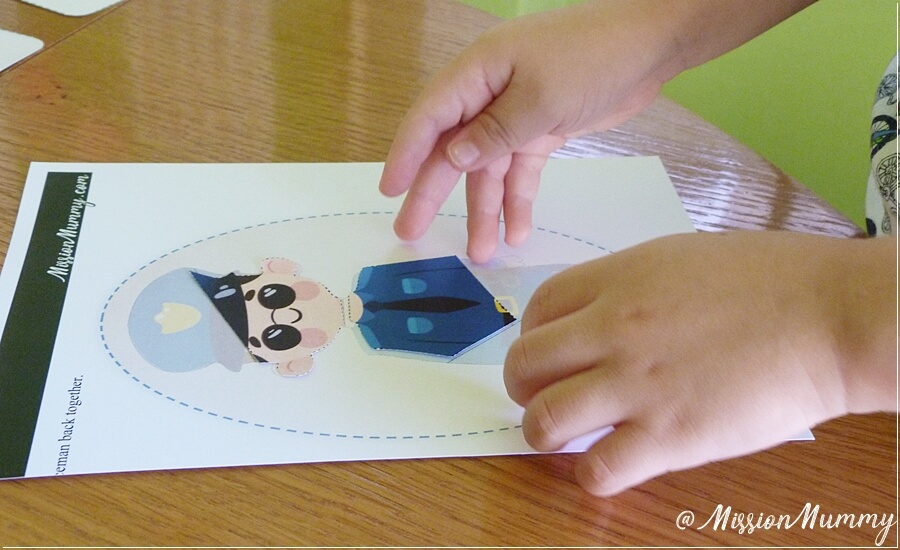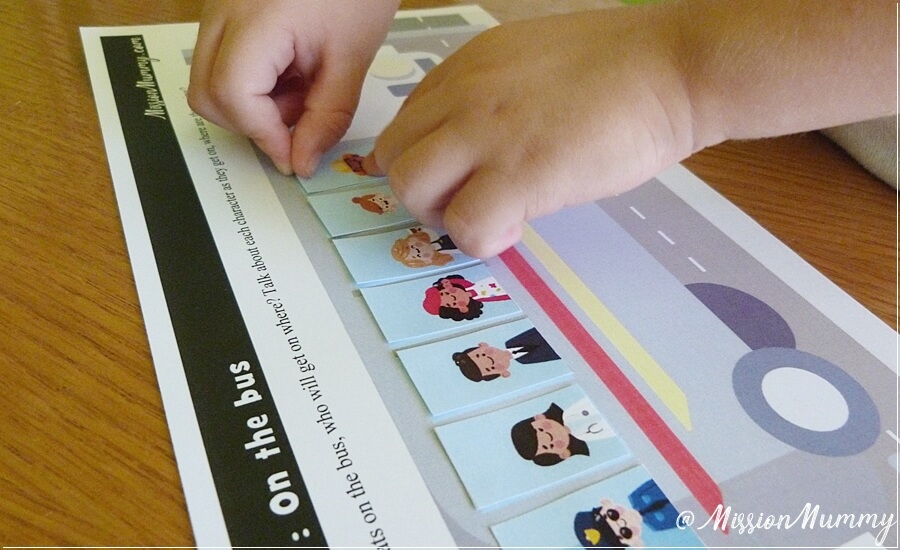 Filling up the bus is an open ended activity that can use either letters of numbers. Which seat does each character wish to sit in? What does that character do? I used it as both a gluing activity and as a recap on the jobs the people held and where they may be going.
The size comparison page is an exercise in spotting pairs. With a key at the base of the page so you are not left guessing. It builds on the idea of same but different – bigger, longer, taller and their counterparts.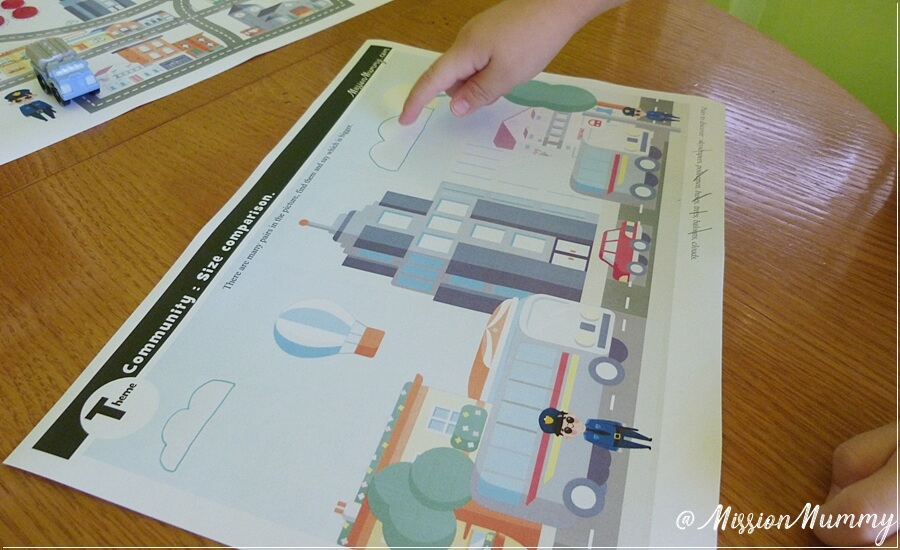 The pack closes with a map page. Ideal for tiny cars to navigate round or just fingers pass by various buildings as you seek out the lost handcuffs. Mark off each discovered pair as you go. We used buttons for this and upon completion Adam was eager to repeat it.
Click on the image to get this page for free!
This pack is available in both A4 and US letter by clicking on the button below.
<script src="https://gumroad.com/js/gumroad.js"></script><!-- [et_pb_line_break_holder] --><a class="gumroad-button" href="https://gum.co/thNP" target="_blank">Get the pack here</a>
Advertisment