I'm beyond excited to offer this Christmas pack. Officially it is a support pack to the Jesus-Without-Language 4 lesson set – but as Christmas is so universal it totally stands alone!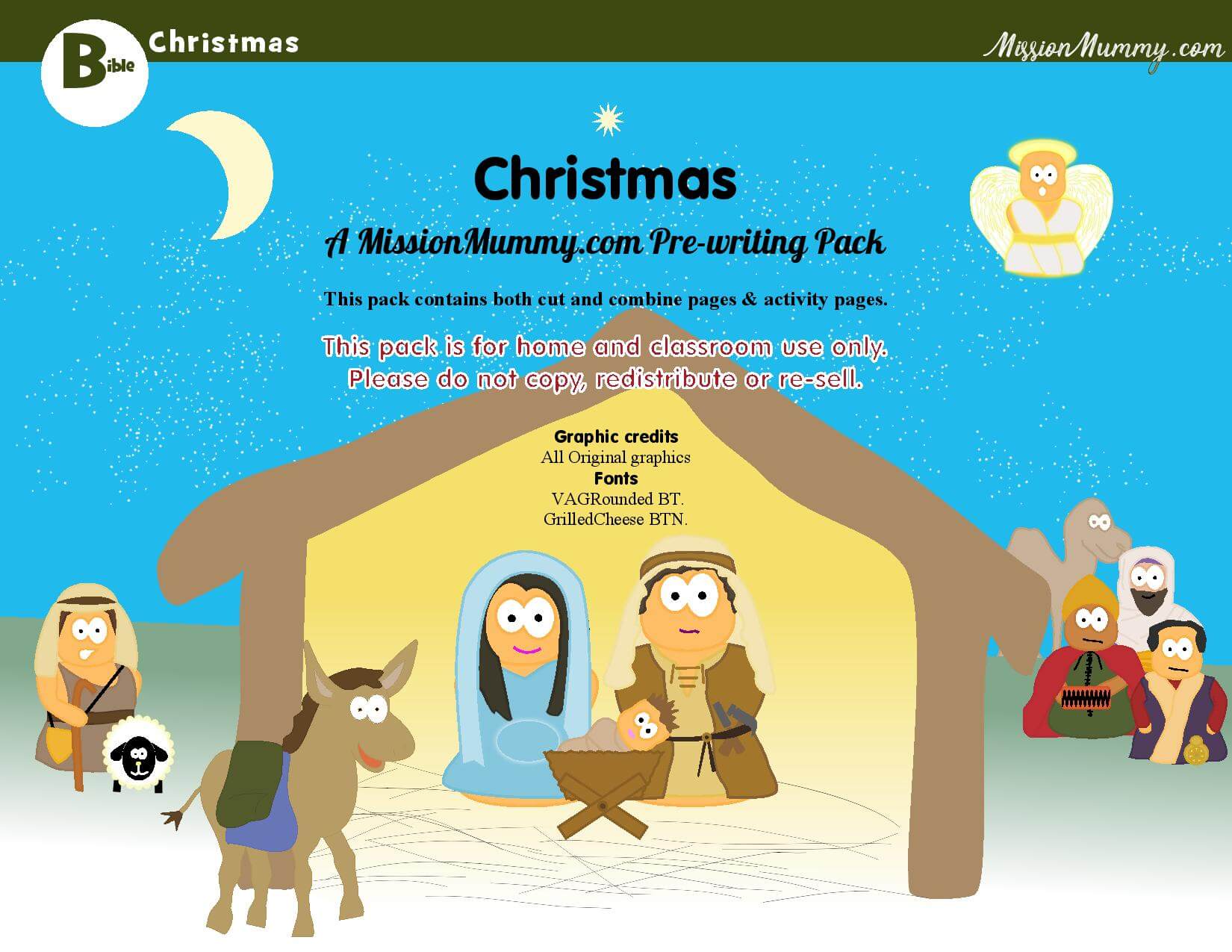 This pack follows the story though the major players Mary, Joseph, Shepherd and Magi.
Each character has 4 pages of activities and then there are a couple of extra ones at the end you can swap out.
Because finding and resourcing pages can be a hassel there is a quick print guide and a beautiful illustrated supply list page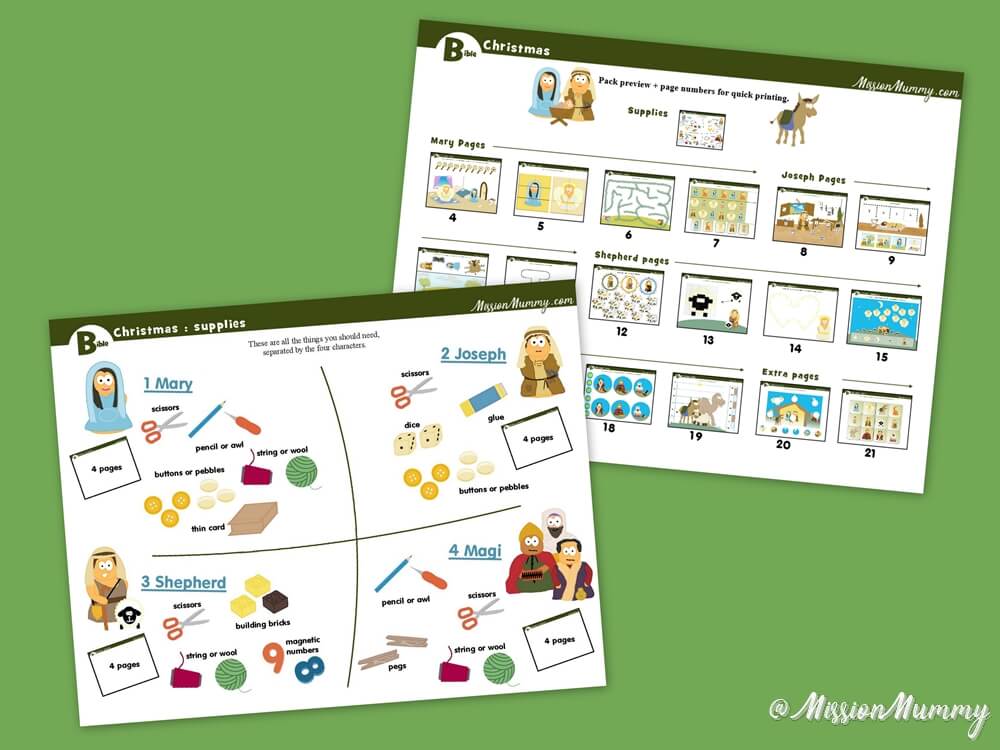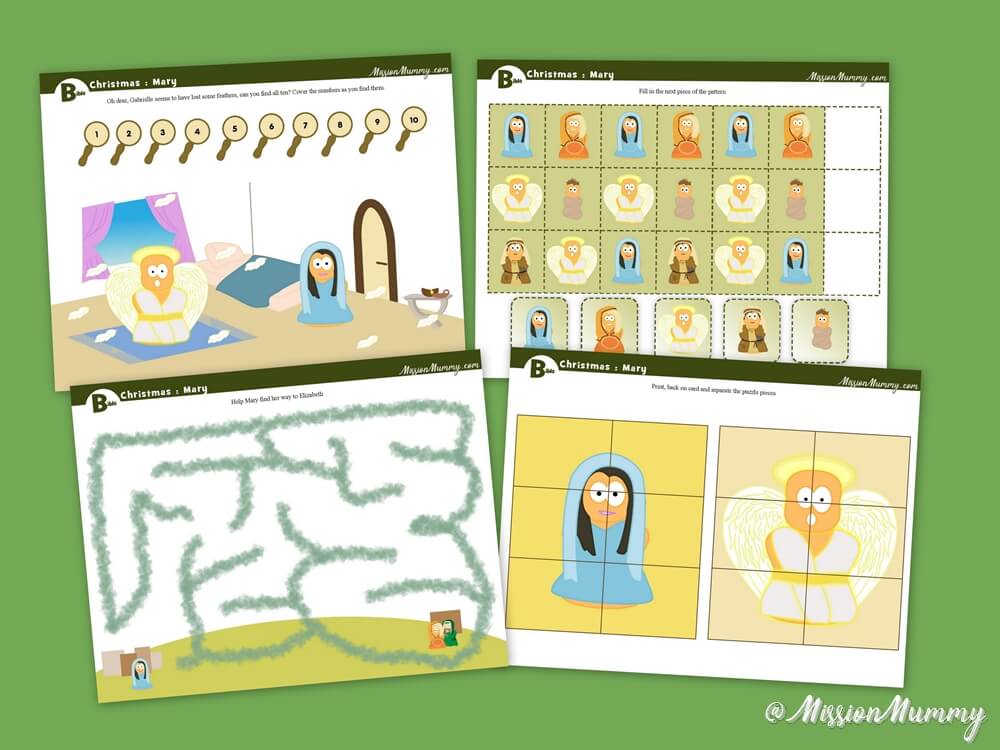 Enter Mary's room and find the dropped Angel feathers, build a Mary and an Angel puzzle, map out a line to follow her journey to Elizabeth then complete some patterns.
Match dice numbers in Josephs workshop, order his dream as the angel changes his plans, build a scene to carry the couple to Bethlehem and then look at the letter J as he arrives.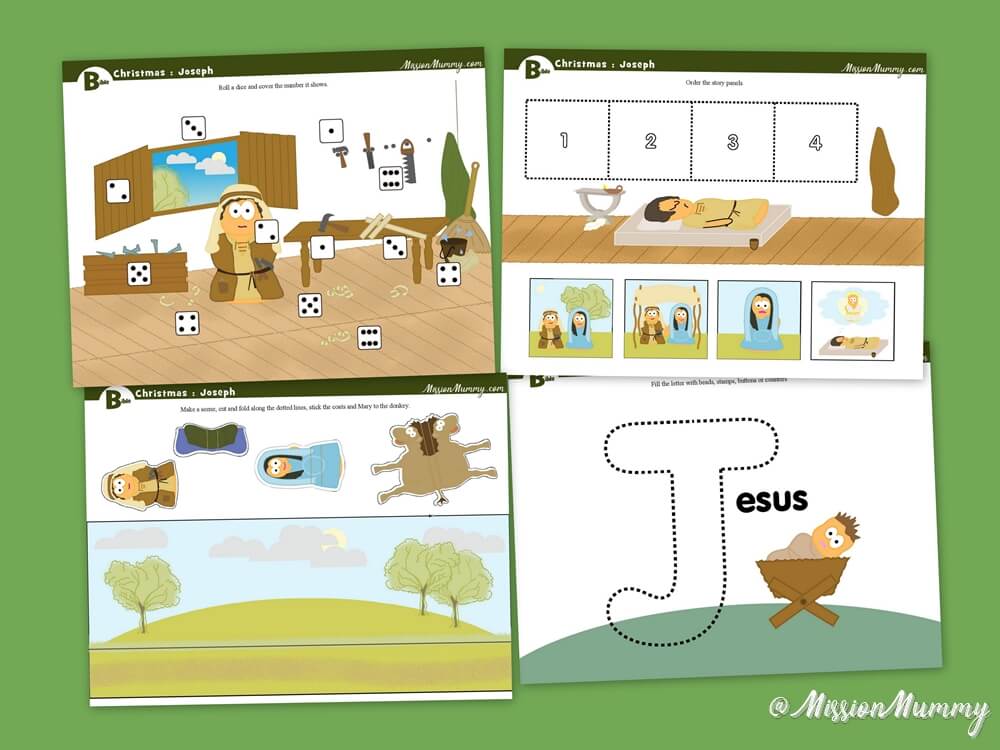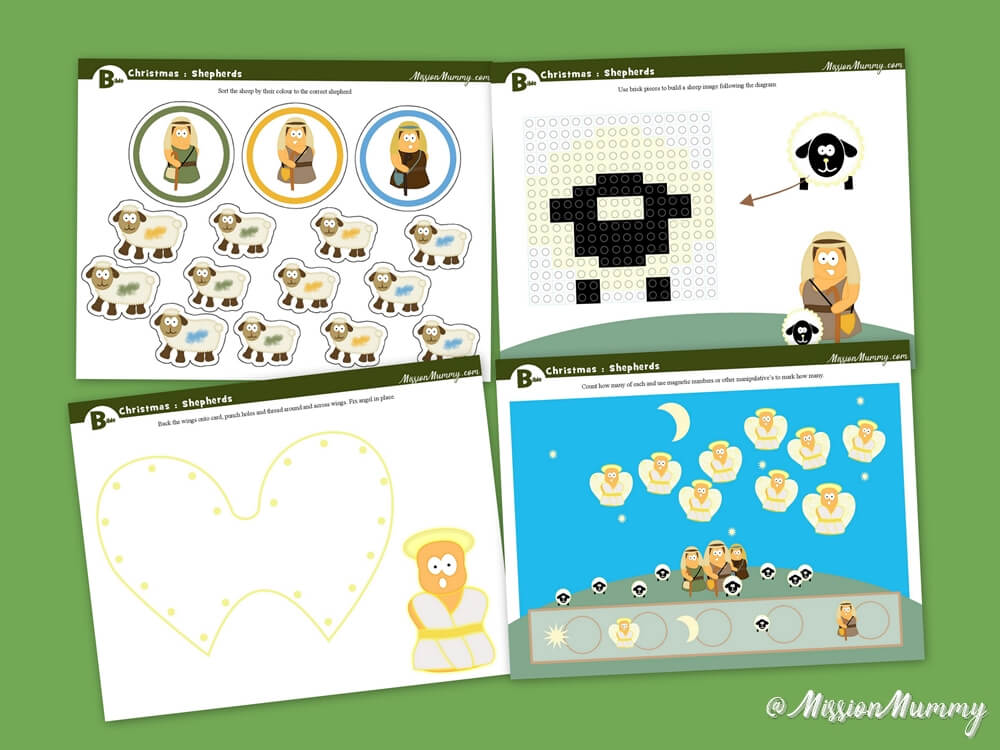 Help the Shepherds sort their marked sheep, build your own to add to the flock, thread your angel wings and count the angelic hosts arrival.
The Travelling Magi are matching their knowledge to their journey, first packing with upper and lower case letters, threading shadows and objects,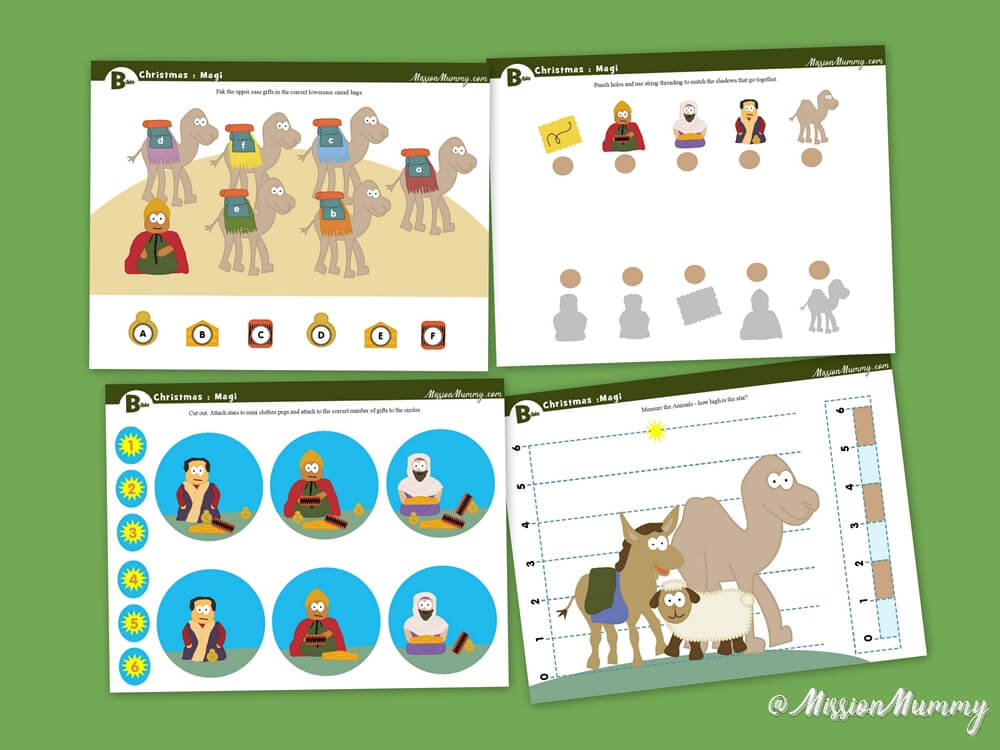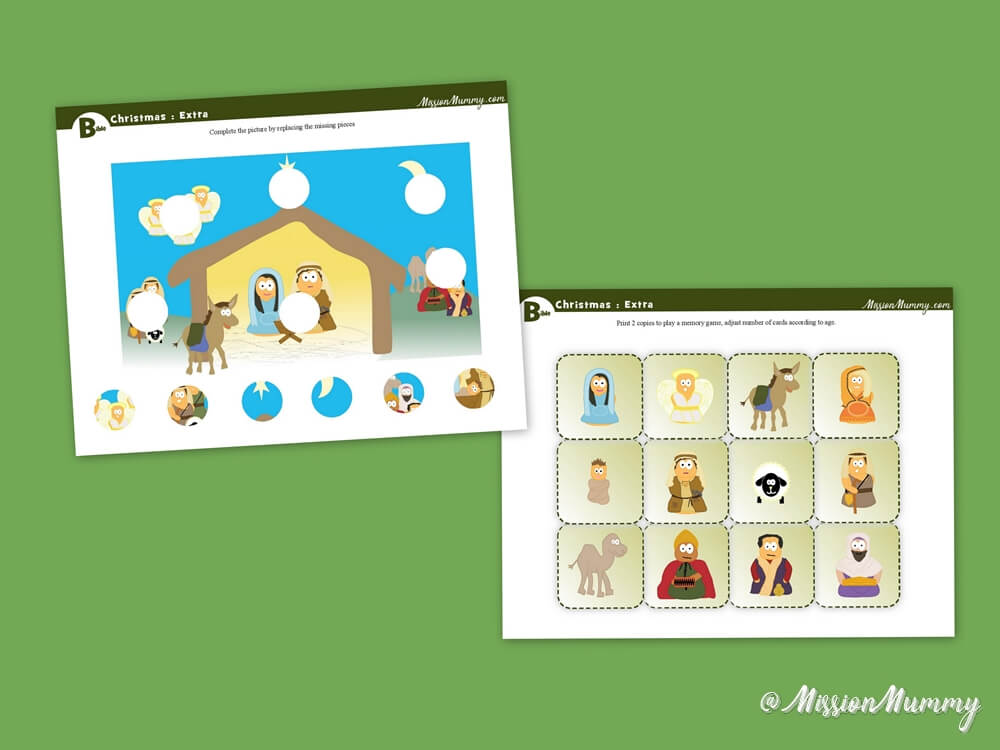 Then there are the two extra pages that can be swapped out at any point. 
Complete the Christmas scene by replacing the missing pieces and play a game of match by printing out 2 sets of the Christmas cards.
The Full Pack is available in both A4 and US letter by clicking on the button below.
For this pack's freebie there are these 3 partial colouring pages.
I love these because the kids spend time colouring what matters most! 
Advertisment
One response to "Christmas Pack"