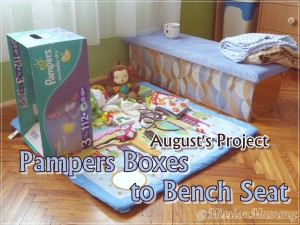 I love projects, I love the dream like planning of them, the excitement as you start and the great sense of achievement you get when they are complete. If I'm honest I often fall pray to spending far too long at the beginning of the process and not getting to the end often enough. So I've set myself a challenge, at least once a month I'm going to do a project and share it here. I've got a whole host of ideas and very little in the way of budget so frugal is the name of the game.
August's project was a seat for the bedroom come playroom.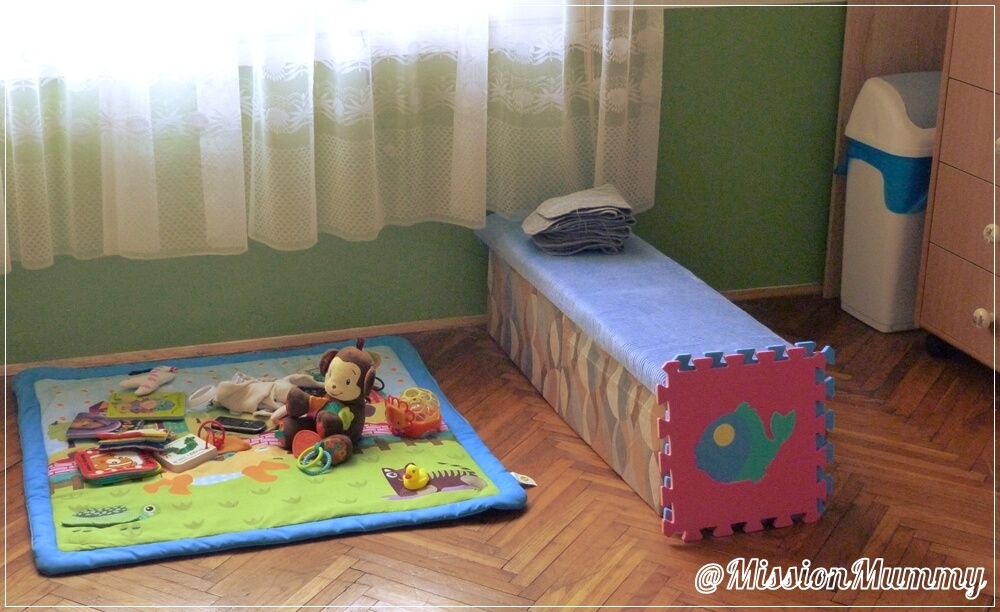 Under the window sat some pampers boxes, forming a little wall, reminiscent of a window seat. Bouncing around the house was a wooden plank used as part of a table top when we first got married, it's been a variety of things since, and one day I put two and two together. Add to the mix some old foam pieces we were given years ago, a bit of fabric from the stash, and the seat took shape. The base is 2 boxes and the end is a shiny gold cake board that formed part of a nappy cake. My big splurge was some new fabric to glue to the boxes, I used just over half the £5 piece – not bad going pennies wise.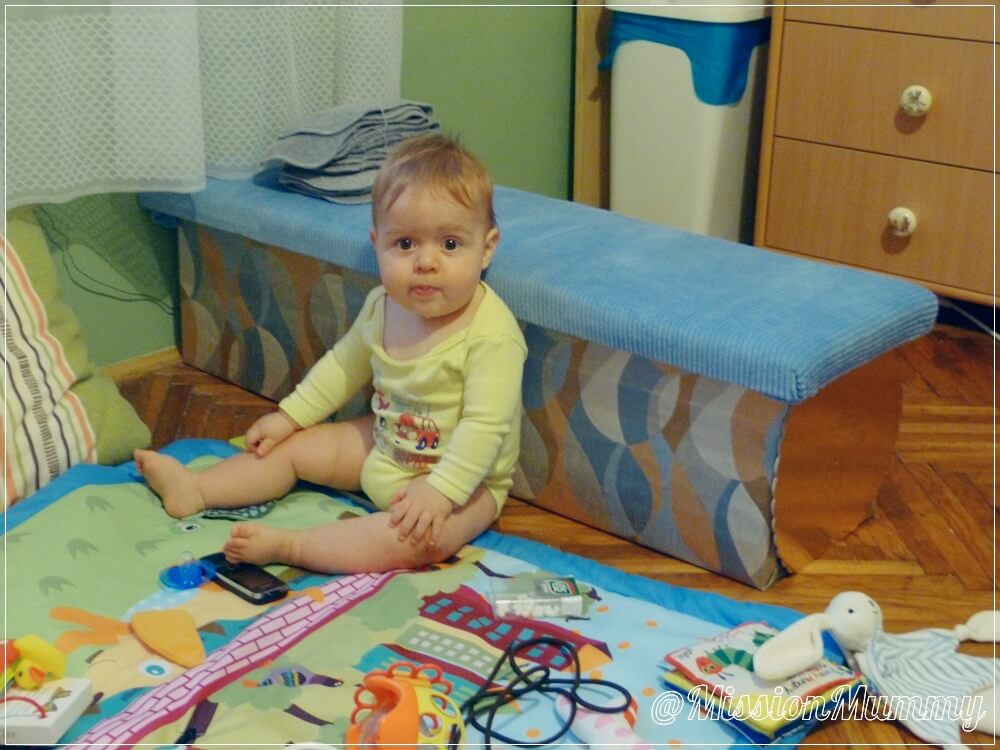 While I thought it may turn into a big project it was actually really simple. The foam pieces didn't quite fit so I formed a sort of mosaic and sadly it shows on closer inspection. We nailed the fabric, stretching it as we went, and good old PVA adhered the fabric to the boxes. I left them open-able for storage so they are now full, giving us the added bonus of weighing them down. For safety I connected the two boxes with a couple of plastic bolts I had laying around. (I took a few pictures as it progressed.)
Even if it's not a professional finish it is lovely and comfortable, easy to move about, and I think it looks great! This second play area outside the living room has beautiful light and fewer safety hazards, I'm already really enjoying using it.
Advertisment