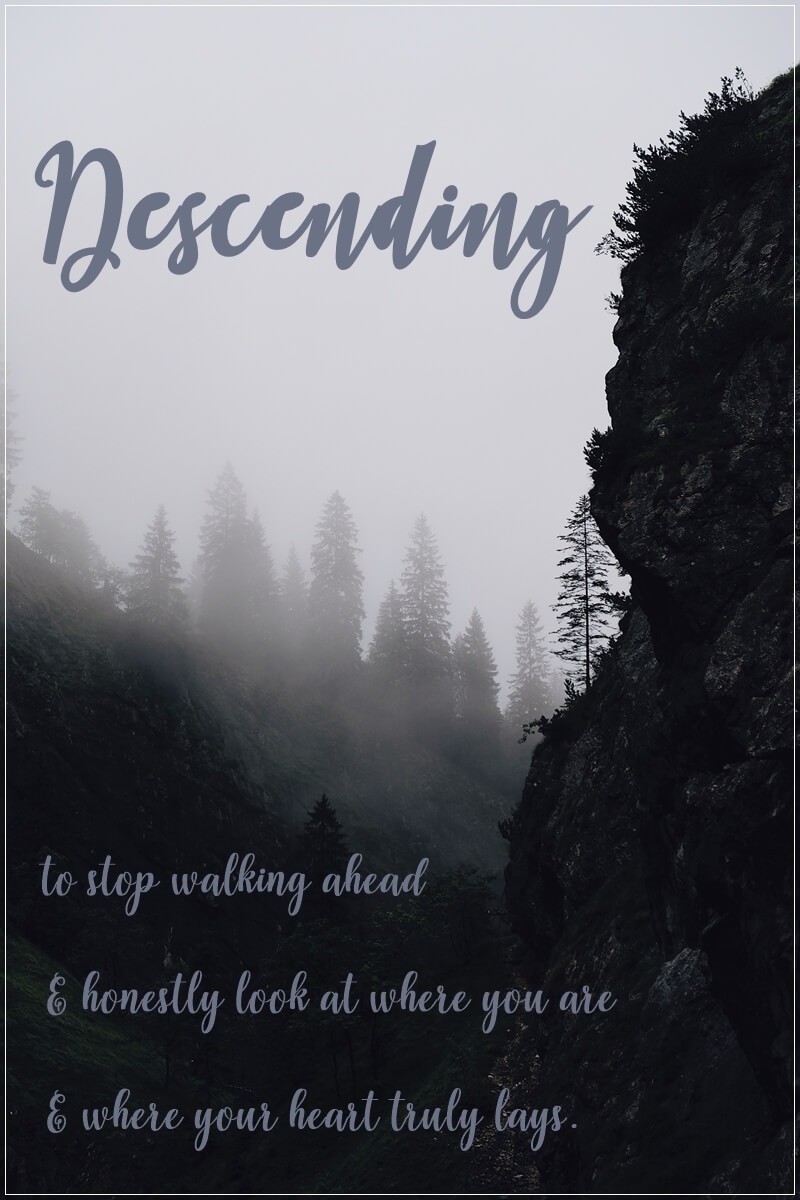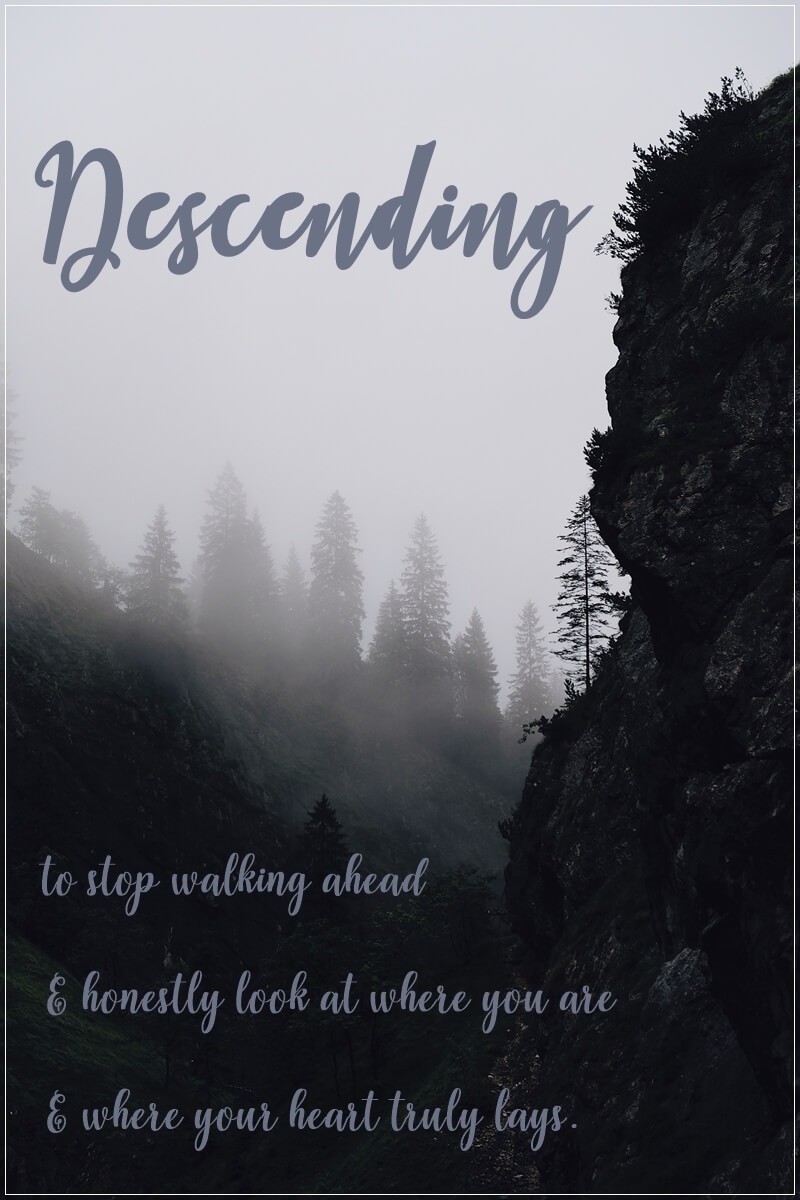 Humility teaches us that we don't have to obey our emotions because the only version of reality that matters is God's.
(H Anderson. Humble Roots: How Humility Grounds and Nourishes Your Soul)
I've been on an unwitting journey. As January unravelled into the new year I've felt myself unravelling too. Much of the latter part of 2017 felt like hurdles spread over a marathon. I kept up a long slow jog from one event to the next, never quite relaxing into the steady rhythm as I prepared always to lift both feet before the next journeys leg.
In the last 2 weeks I've seen hubby find his grove again, he's working amazingly well, in contrast I'm the picture of lethargy. The energy and strive to find routines that excited only a month ago seems to have drained away living little residue. I can pinpoint only vague causes, quantify the hours doing things that don't energise me, see the general shift as I struggle to rise from the covers later and later into the morning. I can see the eczema grow it's way across my pinkie finger, and frustratingly around my eye. And yet as the grey shroud descends I'm not in the least bit worried.
Partly it's because I've spent this slow drift downwards dwelling in books like the one quoted above. Partly because what was holding my head above the water for that long marathon was the expectations and perceived essential tasks that left me sleepless at night and feeling guilty about failing. by letting them fall with everything else I've been released from a burden.
This is a time of deconstructing, it's a time of redefining and refining the accumulated stuff that I've horded after all the years here. This is a crucial stage of really hearing 'the call' and to do it you have to stop walking ahead and honestly look at where you are and where your heart truly lays.
What are your gifts?
What are your passions?
What call is encoded into your very DNA?
Twee though it sounds, I always wanted to be like my Mum – someone who gave her whole heart to serve, who followed where-ever called, and poured love out on her family. A woman who created a refuge inside our front door, to give beyond what was comfortable, to accumulate wealth in ways no bank account would accept.
Equally I always wanted to create, to craft and share, to make for joy and beauty but for a purpose too. I wanted to stand back and say 'that is good' and if at all possible 'that is something I give back to the God who gave me all'.
Those are my passions and those are the building bricks that I'm praying God will choose to use as we, my Lord and I, rebuild out of the rubble in the present dust cloud. During which I hope I, as 'Humble Roots' put's it, " learn a kind of humility that makes us fearless and productive."
Photo by Rucksack Magazine on Unsplash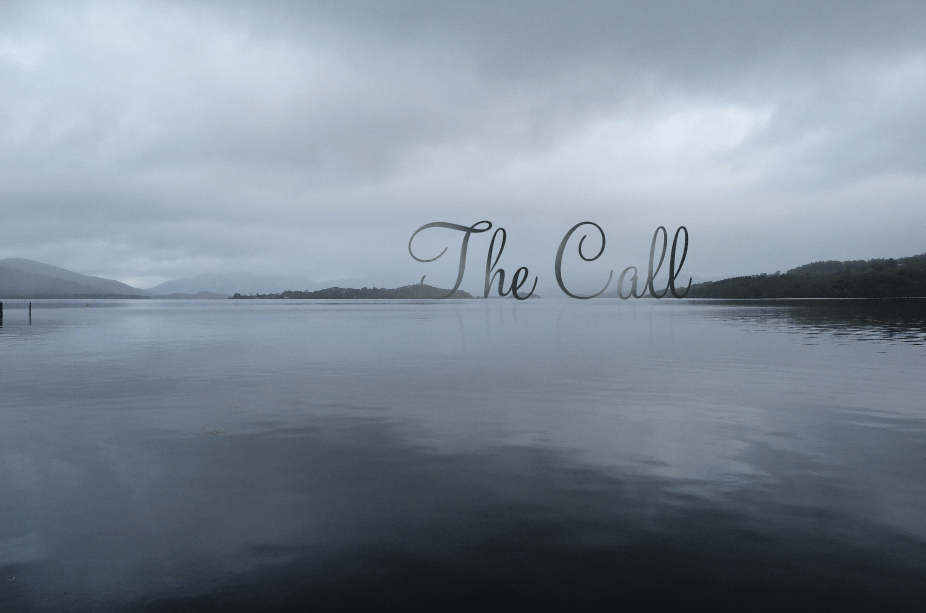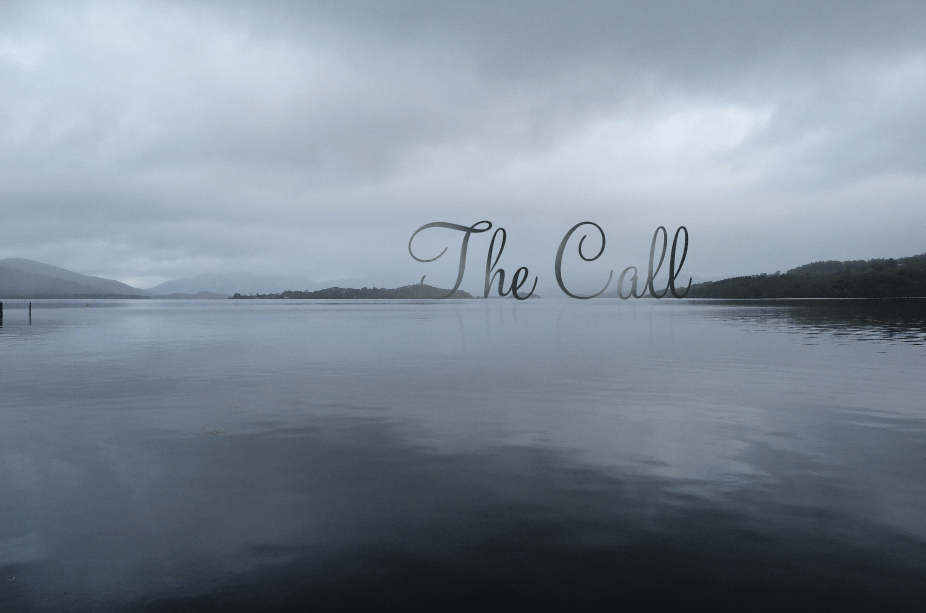 I lay aside my years word of 'invest' with a heavy heart. I've not done with it yet, I'm not ready to move on, I've not mined it's depth enough. Yet the year keeps moving and the date changes yet again and somehow I find looking back it's message seeped into my marrow in a way I'd never expected. 'Invest' has lead me to dream of possibilities bigger, risk planting myself firmer, try laying some shaky foundation stones.
Often when we move on we are reluctant to let go because our hands feel empty. In our rush we fill fingers with things that so easily slipped out of grasp. My desk testifies to many a plan embarked upon hardheartedly whose remains litter hopes that one day they will be rescued. As a new year was about to dawn I had yet to choose a word that meant something deeper. Life felt routed but unproductive, I was struggling with the realisation that my language classes where slipping away, my site rarely updated, our nap-times gone I didn't know how I'd get back into the work I felt drawn to complete. Evening drew and new years plans began around up when I received a donation to my site with an attached note:
Out of no coincidence, I found your site this morning. Praying this allows you to follow God's call.
It came like a sledgehammer, had I risked losing the plot. I'd been so busy investing my time and energy and hopes in what life had thrown at me had let The Call that first drew me here fade. Yes, yes yes, it was still there, I was still ticking the boxes and striving to serve but not always as the primary drive. I'd disconnected from the whisper that had meandered through the stones of the old fortress as I felt my heart yearn for the city I surveyed, or the roar in the trains and planes and busy motorways that had deposited me onto the soil. My memory was dim to the music of an open heart as gathering after gathering had gently confirmed the heaven sent seed that I'd begun to nurture. Was it time and familiarity or had I placed so much weight upon continuing the journey I'd stopped listening for new directions.
This year I hope that God can rekindle the fire that I once felt so strong. This year I'm going to have my 'phrase of the year' be 'the call'. It's not about going or doing or even speaking but a call to actively listen and dare to respond to what you hear. The call is simply something you hear, something you can't control or direct or even anticipate. I didn't think I wanted to change my focus from the inward investing but I'll admit I'm getting rather excited. I'm no longer being called as someone who is in any way temporary, we are praying we have enough resources for a permanent visa, I'm a part of the fabric here now even if my pattern is somewhat unusual I'm bound by time and love and family.
They said, "We will call the girl, and ask her." And they called Rebekah, and said to her, "Will you go with this man?" She said, "I will."
Genesis 24:57-58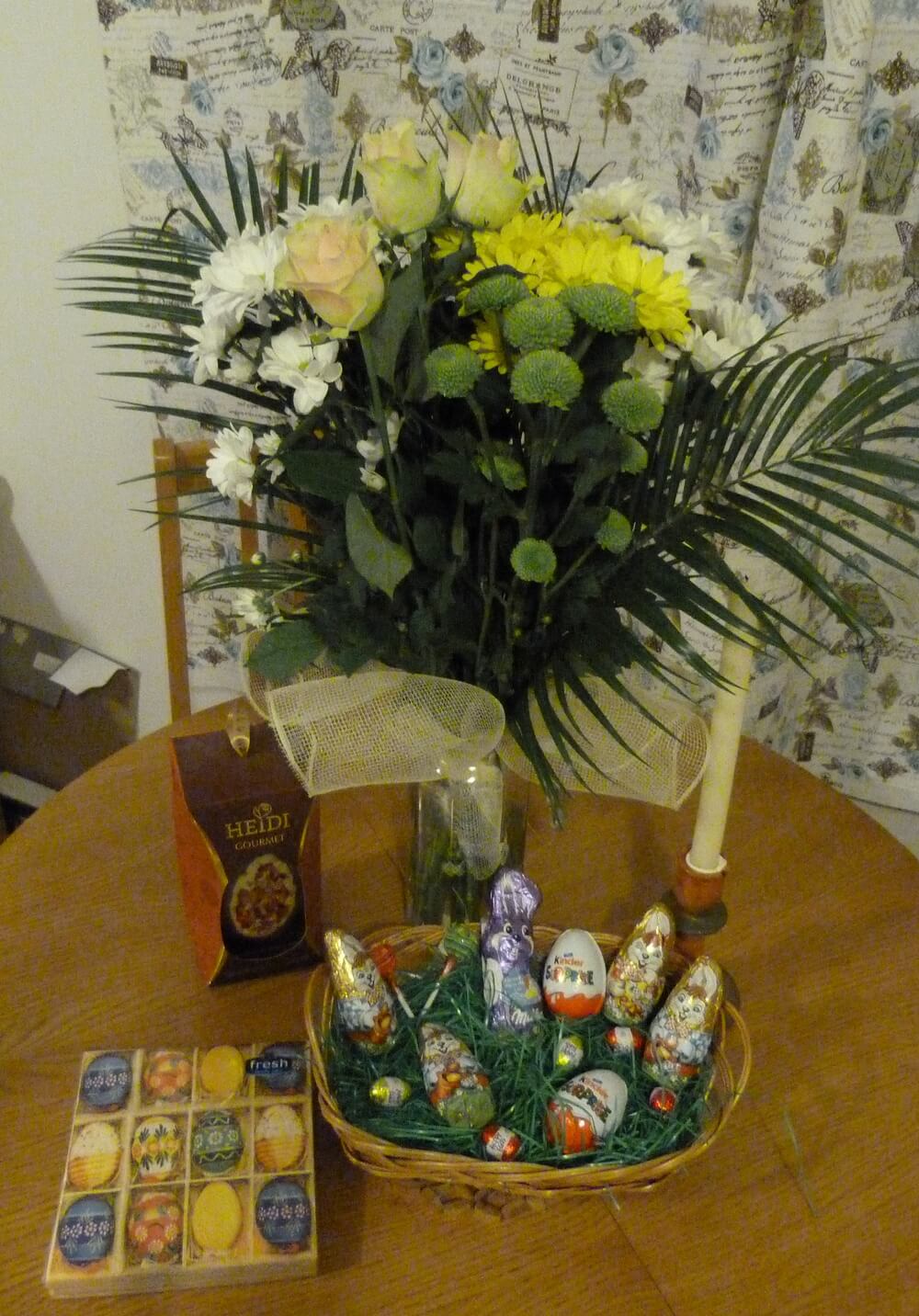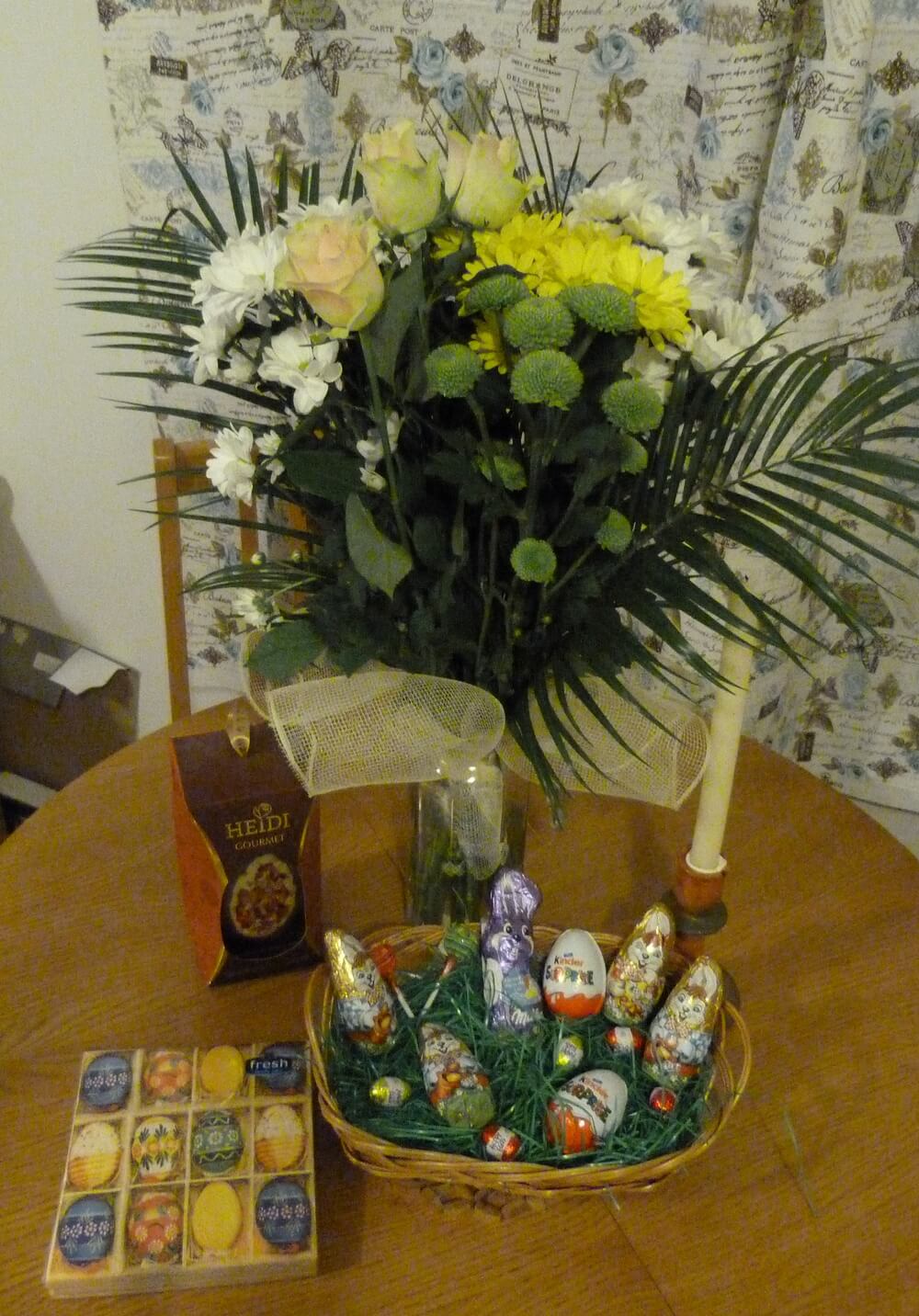 Every Easter, bar one, for the last 17 years of my life I've been able to walk into Sunnyside church and proclaim Christs resurrection surrounded by faces who have journeyed alongside me. It changed this year. It was the first Easter we didn't travel and I'd be lying if I said the prospect didn't feel like heartbreak back in December when we bid England goodbye. Even back then my heart already longed for the red chairs of Sunnyside and the mice in blankets breakfast.
This year more than ever I knew that I'd need to create a sense of Easter. I needed to find a way of building the season, intentionally, purposefully and concretely both for my head and my heart. Traditions, however weak, ground us, anchor our seasons and when they evaporate into plane trails we get a chance to evaluate them, reject, assume or develop them.
To make life a touch easier orthodox Easter was on the same day so at least it wouldn't be a random Sunday when everything went on as usual. It promised a day of family and cracking hard boiled eggs while presents were uncovered the Easter bunny had left behind. Beyond that my canvass was scratched with biblical trails and liturgical clues. I love the spin of the church year so I decided that my Easter preparations must start with lent.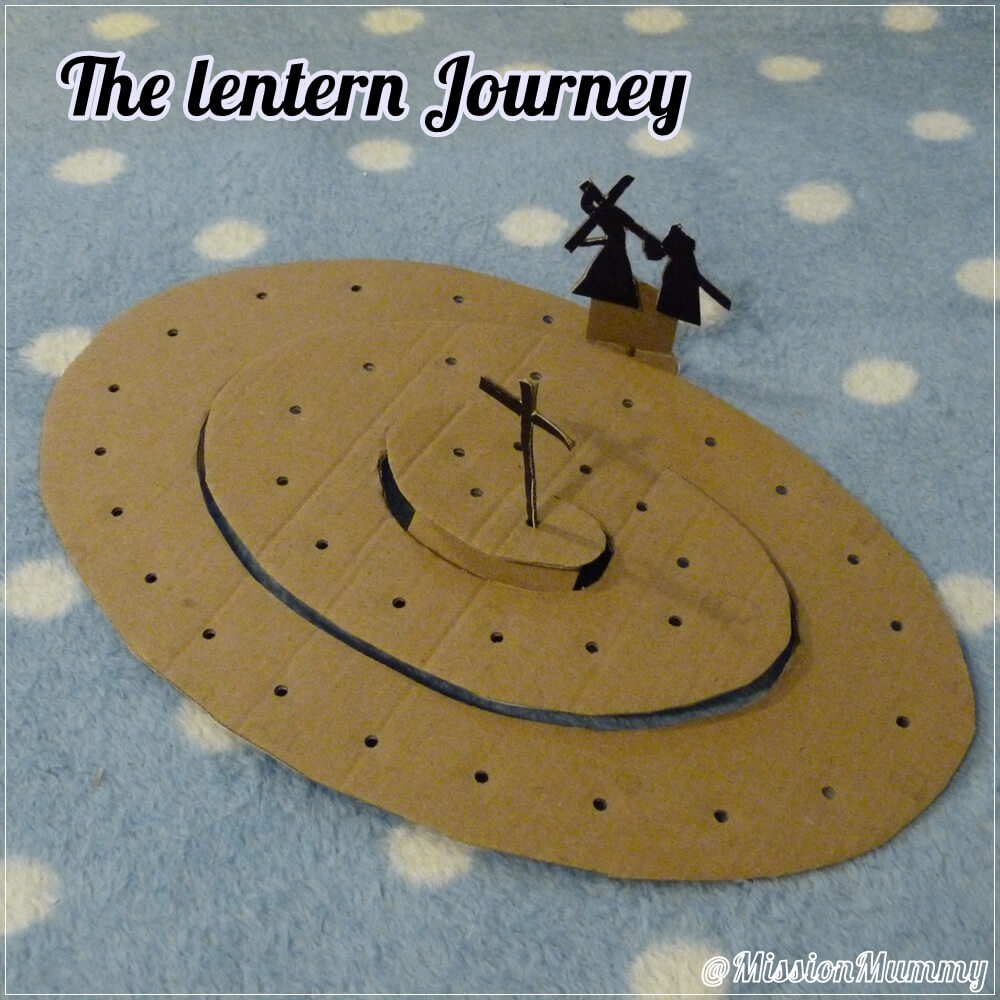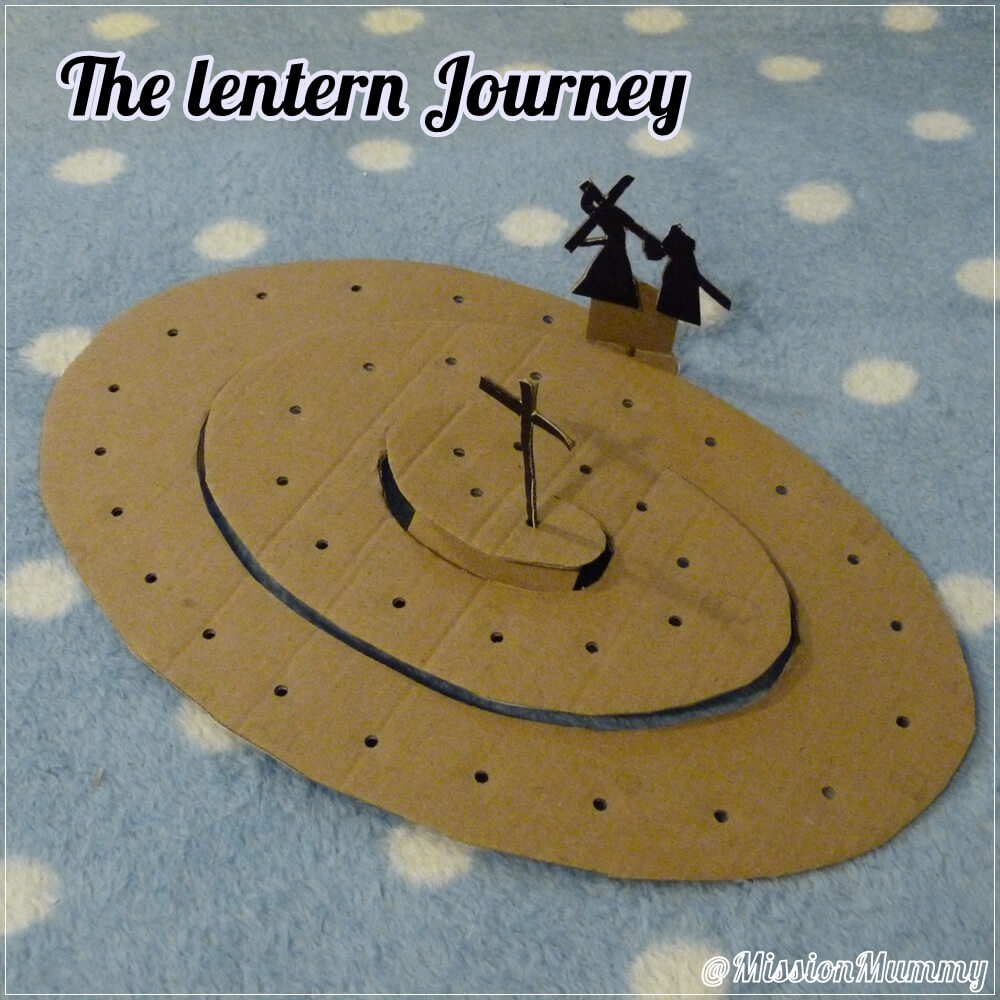 It's really easy to skip lent. To arrive on Palm Sunday with all the joy and try and cram all the deep and often dark stuff into that tiny week which ends in the greatest darkness being broken by the purest light… but those wiser than me thought perhaps it needed a bit more time to approach the cross and tomb, I'm inclined to agree. I scratched together a lent walk from half a pizza box and hole punch. I like tangible things, they focus me and help me see a journey to the end. It's heavily based on the wooden cradle to cross spiral wreaths. Every day I moved that little figure and imagined that cross, those dusty streets, that long walk. By the time Easter Saturday came it felt like I'd almost always carried it, always been so close to the one who shared my load.
As holy week approached my mind started to travel back then though Easter traditions I'd known – Simnel cake, Easter bonnets, Egg hunts, yellow and white decorations, little lambs, chicks and bunnies, eggs and more eggs, blown eggs, painted eggs, hard boiled eggs rolled down hills, chocolate, oh the chocolate, Passover meals and hot cross buns, dawn services and Easter gardens, fresh cut flowers in baskets and bouquet, holy week services and the long pause of Easter Saturday. I picked them up and examined them in my mind. What would prepare me spiritually and physically for this season?


A Holy week journey is something I've done a few years now. I use the JWL resource and always seem to receive a lot from following and adapting it's childlike biblical simplicity. I was eager to keep the spiritual side rather than overindulge in chocolate eggs or toilet roll bunnies, both of which we managed to do anyway. Monday starts with a simple felt coin purse into which we count coins then fling them on the ground. It is such a low key and simple way to start and yet somehow my heart jumped at items I could grip in my hands. I looked on the weeks familiar symbols and started to see how they could become my stepping stones to lead me on. Tuesday we made oil lamps out of play dough, pushing the candles deep and watching them flicker before blowing out foolish maids candles, they were not prepared, but suddenly I felt I was beginning to be. Even when Wednesday fell by the wayside my footing did not falter.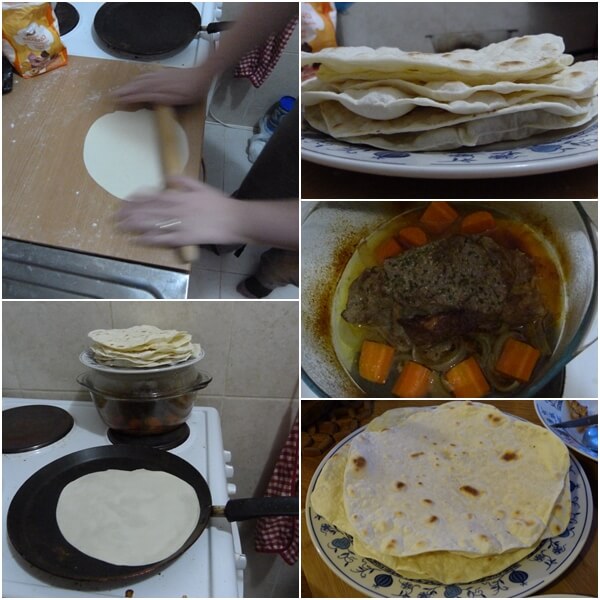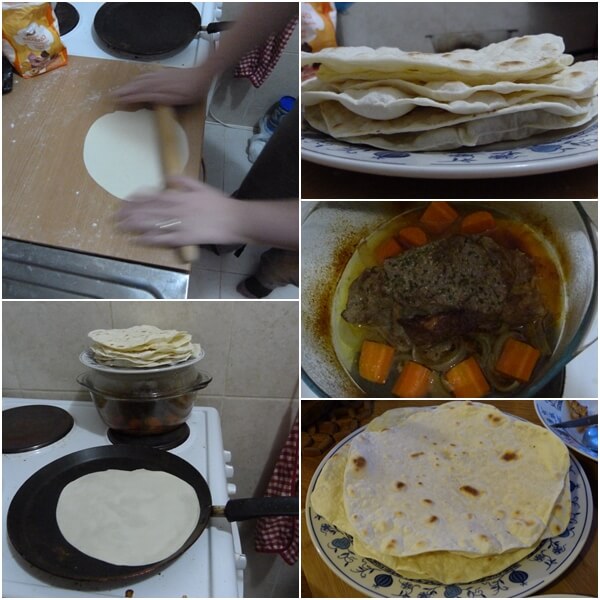 I'd struggled with Thursday, the original focus was Eucharistic but how could I do something like that with a toddler? Then Passover dawned in my head, the original meal. For the first time, in a long time, I roasted meat and tried to make unleavened bread. It was lovely and so poignant to tear that flat bread and wrap it round the meat, and quite too tasty for my expanding waistline! Friday I upper my game and went big with homemade sweet hot cross buns. I'm storing the recipes, treasuring the photos. We added in cardboard eggs dabbed in paint, Easter nests and coloured parchment paper cut into delicate chicks and bunnies and lambs.
Saturday my Lent journey sat complete, nothing more than an empty cross in the centre. A huge bunch of beautiful fresh flowers sat centre on the table and as Adam fell asleep I strung up the words 'He is risen' and laid the table with a candle and basket of Easter treats – a few chocolate eggs and bunnies. I'd found myself a chocolate egg too, well something don't need to change.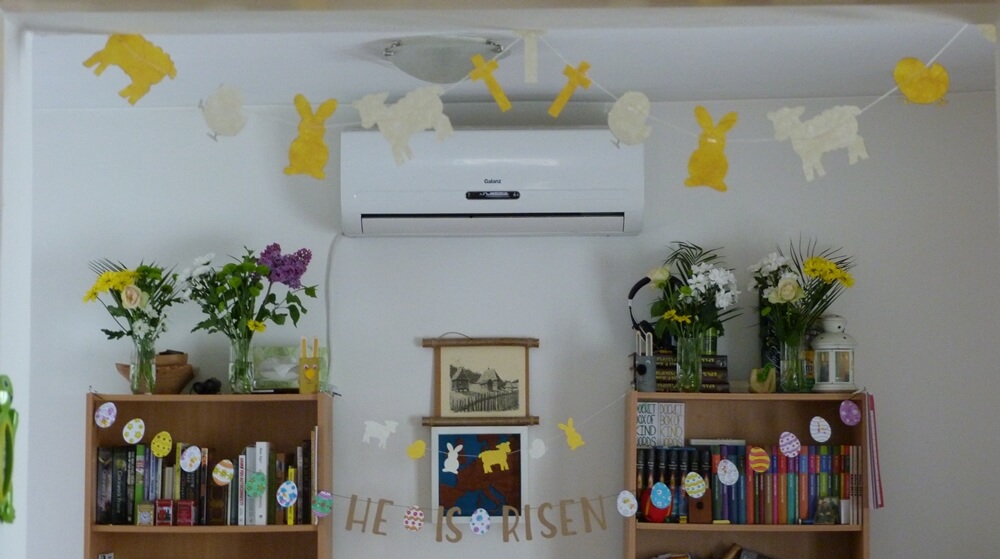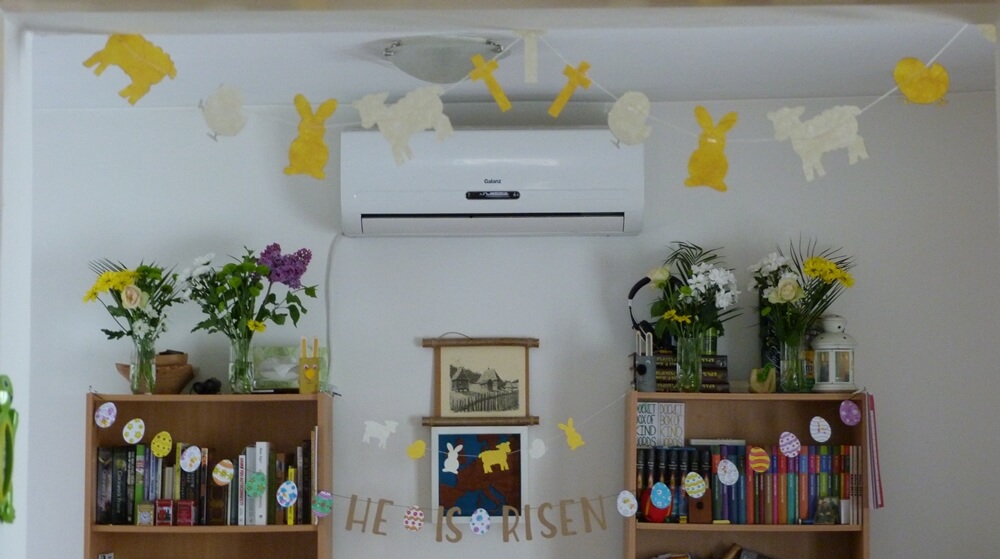 I stood in Vera's kitchen on Easter afternoon after we'd played the game of cracking eggs and eaten our feast. She told me how it was the first day of Easter for her and I realised that for me Easter day is the grand finale, it's the fireworks at the end of the long and often gruelling show, a finale this year I'd dreaded but believe I may come to treasure.
Mary treasured up all these things and pondered them in her heart.
Luke 2:19